Highlights

Tech-savvy investors are looking for cheaply priced cryptocurrencies which are promising as well.
Being alternatives to major cryptos like Bitcoin and Ethereum, some affordable cryptos boast unique and innovative features.
Some of the inexpensive-yet-fundamentally strong cryptos include Cardano and Polygon.
With more and more companies accepting cryptocurrency payments, crypto admirers are increasingly investing in cryptocurrencies to diversify their investment portfolios. Apart from the likes of Bitcoin, Ethereum, etc., which are hugely priced, crypto investors are looking for affordable digital assets which are inexpensive and have potential.
Must Read: Stellar (XLM), XRP- 2 cheap cryptos under $1 grabbing eyeballs
Hence, this article covers two widely used altcoins under US$5 that carry huge growth potential.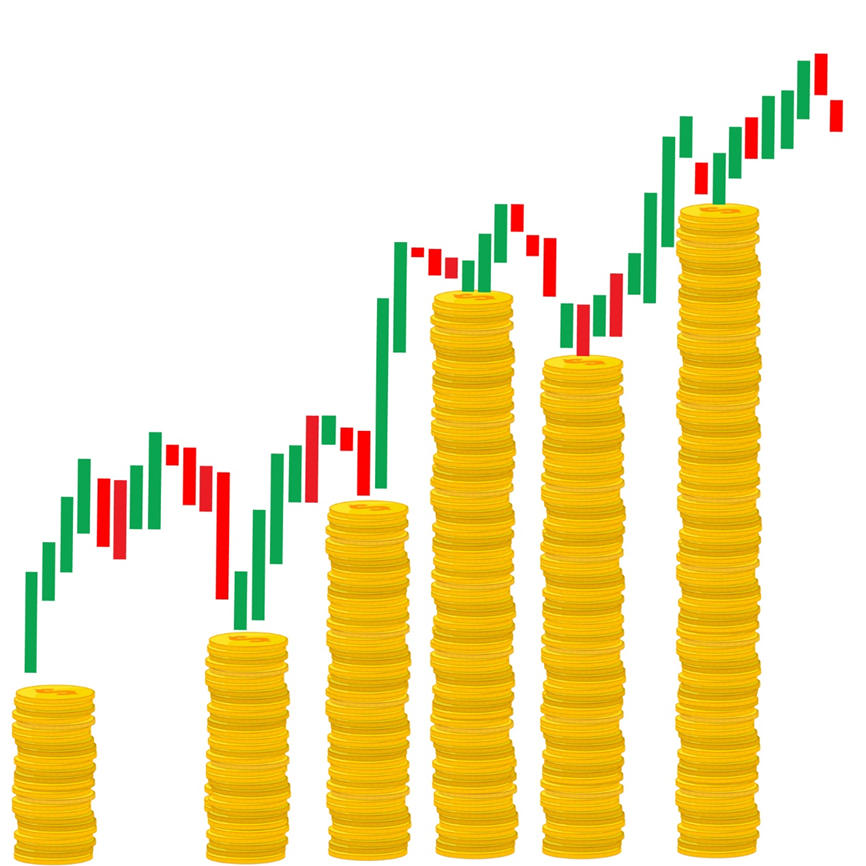 Source © Giniatulina | Megapixl.com
Cardano
One of the cheapest-yet-promising cryptocurrencies is Cardano, which is among the top competitors to Ethereum and based on the market cap, makes the list of top 10 cryptos worldwide.
Related Read: Fantom, Cardano, Solana- All about 3 altcoins seen as Ethereum killers in 2022
Currently trading at US$0.8505, with a rise of 6.67% in the last 24 hours, Cardano is a third-generation blockchain known for its flexible network and fast transactions. It uses the proof-of-stake, i.e., PoS consensus mechanism, which is less energy-intensive as compared to Bitcoin's proof-of-work algorithm, and its in-house token is called ADA.
With an Alonzo upgrade in September, the crypto now boasts bringing smart contract functionality to the blockchain, i.e., users can create and deploy smart contracts on Cardano, thereby allowing native DApps to be built on its blockchain.
Moreover, being a peer-reviewed blockchain platform, Cardano is relatively more scalable, secure, and offers transparency as compared to most of its peers.
As of now, there are 33.7 billion ADA coins in circulation, while the maximum supply of the same is 45 billion.
Also Read: What is Waves crypto and why is it shining?
Polygon
Another affordable cryptocurrency that has caught the attention of crypto lovers is Polygon with MATIC as its native token.
Do Read: Crypto news: Is Polygon the next big thing in blockchain?
Being priced at US$1.45, the crypto has climbed by 6.41% in the last 24 hours and is currently among the top 20 cryptocurrencies globally, based on market cap.
Polygon has emerged as one of the most promising decentralised Ethereum scaling projects, whose platform is well structured and easy to use.
It makes use of both the PoS mechanism as well as the Plasma Framework, thus allowing scalable and autonomous smart contracts to be executed easily. Moreover, having low transaction fees, over 65,000 transactions can be performed per second, with less than two seconds as a block confirmation time.
Further, Polygon's structure supports a variety of DeFi protocols and enables the development of user-friendly dApps, which are scalable.
Currently, there are 7.69 billion MATIC tokens in circulation, while its maximum supply is capped at 10 billion coins.
Bottom Line
Cryptocurrency investments, however lucrative, are prone to volatility and risks; therefore, investing in this space calls for thorough research and due diligence.
Risk Disclosure: Trading in cryptocurrencies involves high risks including the risk of losing some, or all, of your investment amount, and may not be suitable for all investors. Prices of cryptocurrencies are extremely volatile and may be affected by external factors such as financial, regulatory, or political events. The laws that apply to crypto products (and how a particular crypto product is regulated) may change. Before deciding to trade in financial instrument or cryptocurrencies you should be fully informed of the risks and costs associated with trading in the financial markets, carefully consider your investment objectives, level of experience, and risk appetite, and seek professional advice where needed. Kalkine Media cannot and does not represent or guarantee that any of the information/data available here is accurate, reliable, current, complete or appropriate for your needs. Kalkine Media will not accept liability for any loss or damage as a result of your trading or your reliance on the information shared on this website.