Highlights

The Crypto market is continuously in green as prices of major cryptocurrencies are on a surge.
Bitcoin, the largest crypto across the world, too, is witnessing a price rise after facing a downward trend in the past few weeks.
If the positive trend continues, the token may see an enhancement in its value.
As per the latest report, the global crypto market climbed by 1.23% to US$2.03 trillion Wednesday and the total crypto market volume stood at US$77.70 billion in the last 24 hours. Bursting with upward trends, crypto price charts displayed optimism as almost all the key cryptos have gained over the last day.
Must Read: Why are cryptos rebounding? 3 key factors
At the time of writing, cryptocurrencies like Ethereum, Tether, Cardano, Avalanche, Polkadot, etc., are all riding high. Similar were the trends with meme currencies Dogecoin and Shiba Inu, whose prices are also soaring over the last 24 hours.
In this light, let us look at the world's largest and the most popular cryptocurrency, Bitcoin, which is currently the talk of the town.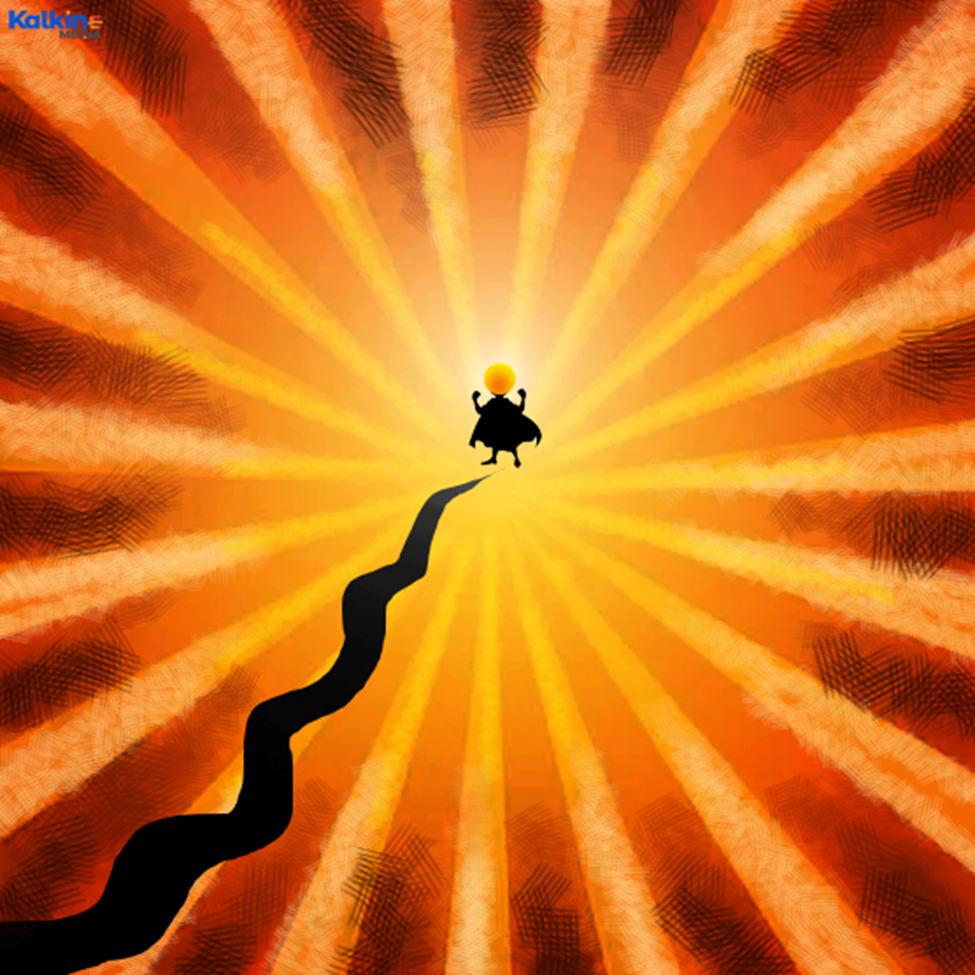 Source: © 2022 Kalkine Media®
Bitcoin's latest price trends
Currently, Bitcoin is valued at US$44,297.26 and has risen by over 20% in the last seven days. The crypto has made a dramatic comeback after constantly dipping for weeks as the global crypto market now seems to stabilise.
Also Read: Crypto Catch: Bitcoin bounces back, altcoins gain ground
It is to be noted that, some time back, the global crypto market was facing a slump following the meeting of the US Federal Reserve, hinting at hiking interest rates to counter inflation.
Related Read: Where does the U.S. stand on cryptocurrency regulation?
Bitcoin's journey till 2021
The coin, which was introduced in 2009, has been a witness to volatile trading histories. Shooting up from a fraction of a penny to US$0.09 in July 2010, Bitcoin has come a long way since then.
It touched around US$900 by the end of 2016 and surpassed the US$1000 mark the following year.
Gradually, Bitcoin's prices climbed and in June 2019, it crossed the US$10,000 mark.
Then came the pandemic in 2020, which threatened the world economy. Moreover, investors' fears regarding government policies and economic slowdown accelerated Bitcoin's prices, and by December 2020, the token hovered just under US$29,000, a rise of almost 416% since the beginning of that year.
Bitcoin's popularity reached astronomical levels when the coin reached over US$63,000 in April 2021, driven by a rise in institutional interests.
By November, it peaked at US$67,549.14, its all-time high.
However, the crypto began to experience volatility and started a downward trend as a new and more infectious COVID-19 variant, Omicron, emerged and spooked the entire world. Moreover, rising inflation trends also contributed to a slump in its prices.
Bitcoin's price prediction
Just over a month into the year 2022, Bitcoin prices are now surging, and the token seems to perform well if the trend continues.
Moreover, the dampening of the Omicron threat across the world has brought back the lost sheen in the global crypto market, which is now in recovery mode.
Bitcoin and other cryptocurrencies are a part of hyper volatile assets, whose prices can fall in value even after years of unabated price appreciation. The sudden bearish phases in cryptos could also be due to the unpredictability and uncertainty in the space.
Any action by supervisors towards regulating these assets and digital currencies may lead to a momentary market correction, followed by appreciation as investors regain confidence.
Under such circumstances, Bitcoin's price may witness appreciation as previously predicted by market experts and private financial houses. BTC may even touch the US$60,000 mark and accelerate further if supported by investors along with continued faith by crypto enthusiasts in these new-age digital currencies.
Interesting Read: 5 key crypto predictions for February 2022
Bottom Line
The cryptocurrency market is marked by extreme price speculation. The recovery from the dull phase has revived interests of tech-savvy investors. However, crypto prices are volatile and any unforeseen event is likely to impact its price; hence, predicting crypto prices is complex and difficult.