Cryptocurrencies are rallying worldwide, led by the unprecedented surge in Bitcoin, which outperformed all asset classes in 2020. The largest cryptocurrency breached US$ 34,000-mark on January 3, jumping by 7.8 per cent within 24 hours.
Meanwhile, the second-largest cryptocurrency, Ether – the transactional token of Ethereum, hit its highest point since January 2018. The token crossed US$1,150-mark early on Monday morning (6:35 AM UTC, January 4). The currency is trading up 14.55 per cent in the last 24 hours.
Other cryptocurrencies such as Litecoin surged by 17.18 per cent on Sunday, while Ripple gained 1.85 per cent.
Ethereum
Following the weekend rally, the blockchain-backed coin finished the last week with a massive 43.3 per cent surge to US$ 980.44 per unit. Then on Monday morning, it touched US$ 1,151.07, steered by last week's crypto rally.
At the time of filing this, Ether is trading at US$ $944.29 per coin.
Its current market cap stands at US$ 100 billion, as per Binance, the world's top cryptocurrency exchange by volume.
Litecoin
Litecoin closed its last week with a 26.5 per cent surge to US$ 161.52 per LTC, guided by the bitcoin's unprecedented momentum. The coin has gained a volume of nearly US$ 12.20 billion by its price rising 12.71 per cent in the last 24 hours of trading. It has a current market cap of over US$ 10.6 billion. Its current price of US$ 158.36 per coin.
An interesting fact about Litecoin; it was launched in 2011 by former Google and Coinbase engineer Charlie Lee. Charlie apparently replicated the Bitcoin codebase, boosted the total supply, and altered the speed of its transactions linked to the blockchain.
Read: What To Expect From Cryptocurrencies In 2021?
Ripple
After a Securities and Exchange Commission (SEC) backlash, Ripple's XRP finally started rebounding on Sunday. However, the token tumbled 7.16 per cent on Saturday and completed its last week with a 20.6 per cent decline to US$ 0.22518 per token. It has a present market cap of over US$ 24 billion.
The major cryptocurrency exchanges such as Binance, Coinbase, and Crpto.com indicated last week that they are delisting XRP tokens in the wake of the SEC lawsuit against its creator, Ripple Labs. Consequently, the virtual token experienced a 31 per cent drop on December 29.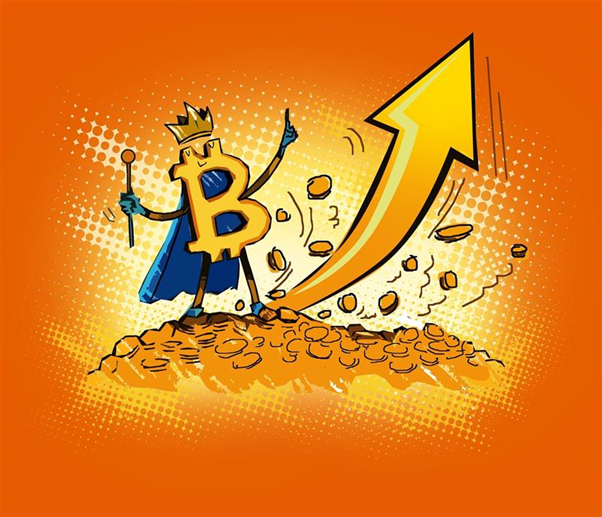 @Kalkine Image 2021
Dogecoin
The meme-based virtual coin, designed after Japanese dog breed Shiba Inu, swelled by 203 per cent in the last three days of 2020. The token touched a peak of US$ 0.014 on January 3, later finished its week at US$ 0.011. It dropped by nearly 19 per cent in early trading hours on January 4. Its current market cap is approximately US$ 1.23 billion. It has a present price of 0.009568 per Doge.
Earlier, the coin made headlines on the back of Tesla's Elon Musk-led appreciation posts on his Twitter handle, calling it Bitcoin's rival.