Summary

Saudi Arabia and Russia are in favour of adding 0.4Mbbl/day of crude oil from August 2021 to support the global demand.
The benchmarks- WTI & Brent are trading above US$75/bbl as the OPEC+ meeting extends for the second day.
UAE is pushing for crude oil production quota to be increased by 2Mbbl/day.
The members of oil cartel OPEC+ are meeting again on Friday, 2 July 2021 to decide on the production and supply of crude oil. First round of meetings has concluded with details still pending, and nothing official has been announced.
Source: © Gumpapa | Megapixl.com
Last year, the member nations of OPEC+ had come together to support the oil prices and decided on a production cut by 10 million barrels per day. The pandemic had decimated the demand leading to a considerable fall in crude oil prices in 2020.
After the OPEC+ members took corrective steps, crude oil prices stabilised and gradually crossed major hurdles and is trading around US$74/barrel. Demand is returning to the market and a section of market participants expect it to move north from here during the second half of 2021. The 181st OPEC+ meeting is underway to decide on the future of crude oil supply.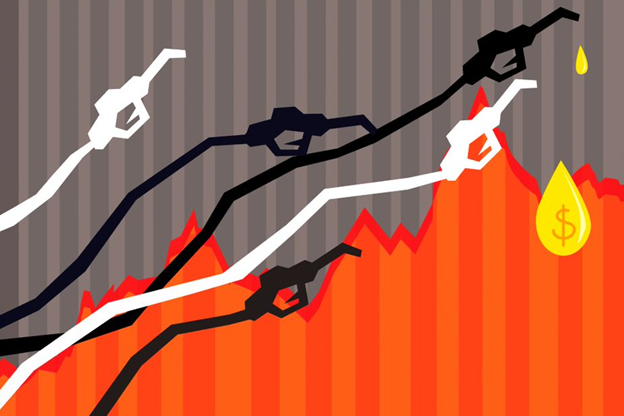 Copyright © 2021 Kalkine Media
As per Reuters, Russia and Saudi Arabia have proposed an increase in production by 0.4 million barrels per day from August through December to support the global demand hike. There are few unconfirmed news stating UAE is not happy with the production limits. UAE is campaigning for a production hike to be increased by 2 million barrels per day.
The production cut now stands at 5.8 million barrels per day, and plans are to phase out the curbs by April 2022.
Let us discuss few ASX listed oil and gas stocks which may be impacted by the decisions taken by the OPEC+ members today.
The global mining giant BHP Group (ASX:BHP) gained 0.2% during early hours of trading today. The Company owns oil and gas assets in the Gulf of Mexico, Canada, Mexico, Trinidad & Tobago and Barbados.
BHP paid a dividend of A$1.31 per share, the highest in recent times as the prices of commodities like iron ore, copper, crude oil surged during the second half of 2020. The shares of the Company have provided a decent return of 12% in the last six months and the current dividend yield stands at 4.28%.
As of 2 July 2021, the shares of BHP were trading at A$48.32 with a market cap of A$142.04 billion.
To know more, read more: BHP fires on twin cylinders, Iron ore and Copper scale new highs
Woodside Petroleum Ltd (ASX:WPL) owns and operates several onshore and offshore assets in the country and is one of the largest domestic oil and gas producers. Woodside's biggest share of revenue is realised from the LNG export.
As of today, WPL shares gained around 2.33% and were trading at A$22.8 per share with a market cap of AU$21.46 billion as of 2 July 2021. The Company disbursed a dividend of 15 cents per share with a yield of 2.31%.
The leading natural gas supplier Santos Limited (ASX:STO) soared around ~2% today. The Company owns and operates several onshore and offshore gas fields and has played a key role in establishing Australia as a leading LNG exporter in global market.
Santos is trading at AU$7.19 at 12 PM (AEST) with a market cap of AU$14.68 billion. The Company paid a dividend of AU$0.063 per share which yielded around 1.3%.
Few other strong ASX listed players in the oil and gas space that the market is closely tracking are Origin Energy (ASX:ORG), Caltex Australia limited (ASX:CLX), Beach Energy Limited (ASX:BPT), Strike Energy Limited (ASX:STX) and Oil Search Limited (ASX:OSH).