Highlights

Global warming and worldwide extreme weather events have sparked the nations to rise to the occasion and take action against climate change
Joe Biden-led US Government is planning to introduce a US$2-trillion budget bill for fighting climate change
However, the said bill is facing many roadblocks, as there aren't many supporters for it
Climate change and global warming have not only resulted in extreme weather events occurring frequently but also have caused serious implications on life and property across the globe.
In fact, scientists predict that the extent of the damage will continue to rise in the coming 10 years owing to the increased greenhouse gas emissions, causing continues heating up of the Earth.
Statistics reveal that the world collectively emits approximately 50 billion tonnes of toxic carbon dioxide every year, which is a whopping 40% higher than the total emissions in 1990, which stood at 35 billion tonnes.
These were the red flags that called for serious negotiations in the recently held COP26 Summit.
Related Read: Glasgow summit: COP26 climate pact in a nutshell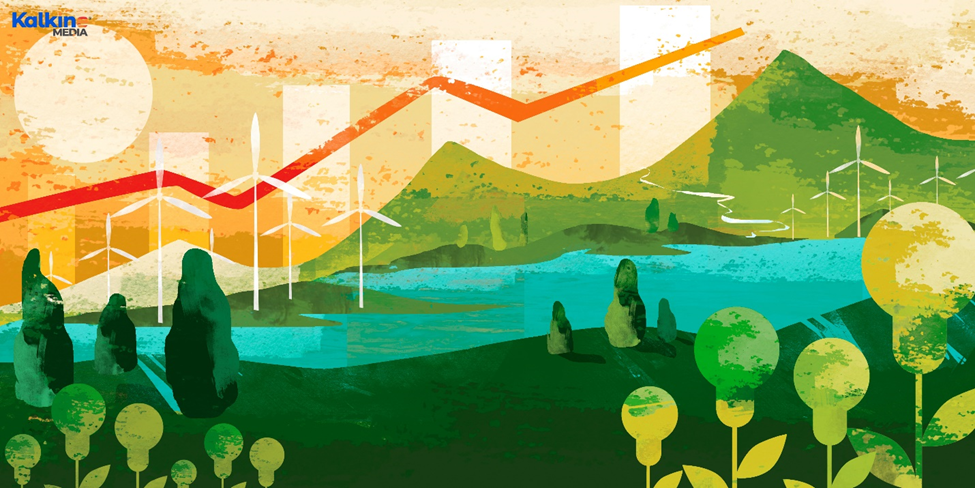 Source: © 2021 Kalkine Media®
The US ups its workings for clean and green climate
As per the latest reports, Joe Biden, the US President and his Democratic party are serious about implementing a US$2-trillion budget bill that will help pump the country's investments in technologies for combatting climate change to record levels.
Launched by President Biden in October this year, the initiative titled 'Build Back Better Framework' comprises of $555 billion in clean energy investments.
Bill to pave the way for significant carbon emission reductions
If the said framework passes, it would be the largest climate investment put up by the US and perhaps, the largest by any nation across the world.
Further, such a huge cash influx would enable the US to lessen its GHS emissions to half by 2030.
In other words, the initiative under the said framework would immediately focus on pollution reduction and could curtail the country's emissions by up to one gigaton by 2030.
Must Read: COP26: A Battle Between Politicians and Thousands of Climate Change Protesters
However, the said plan, which is currently on paper, is being held back as the ruling party does not have the much-needed support for its implementation.
Do Read: Bold climate goals in COP26: Unwavering move or political greenwashing?
Bottom Line
Nations across the world are trying their best to reduce toxic carbon emissions and support clean energy solutions for a more sustainable and greener environment.