Summary

China is the world's leading greenhouse gases polluter, as per the World Bank report.
The country's current 5-year plan aims at shifting investment from coal to sustainable technology.
China plans to achieve carbon neutrality target by 2060.
China's high paced growth in industrialisation over the past few decades can be attributed to its energy-intensive manufacturing. A World Bank report states that China is the largest emitter of greenhouse gases, with emissions released into air and water by the country having a worldwide environmental effect.
Also Read: Can nuclear energy be the foundation stone for sustainable development?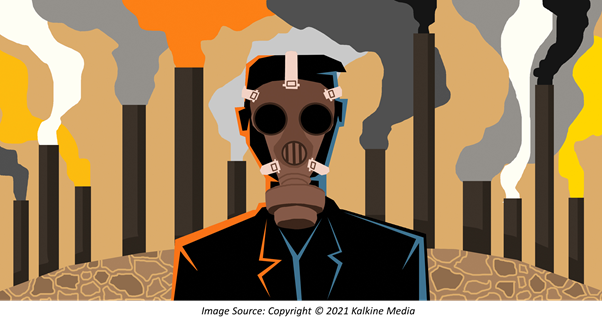 The World Bank also states that China's active participation in energy reform is significant to achieve global sustainability goals. With China holding a significant value in the global developmental issues, it becomes necessary for the country to make structural shifts in manufacturing and services to combat climate change.
How 2021 began for China in the sustainability department?
The year 2021 so far seems to have been a roller coaster ride for China when it comes to sustainability. The beginning of this year was not favourable for sustainable development in the country as the environmental ministry allowed to increase the upper limits for air pollution in the country over the course of 2021.
When the ministry raised the air quality limit in February this year, China's "interim" air quality standard stood at 35 micrograms per cubic meter. It stands above the average annual limit of 10 micrograms set by the World Health Organisation.
Good Read: Did Sustainable Growth Get A Boost As An Aftermath Of COVID-19?
China's current 5-year plan aims at shifting investment from coal to sustainable technology, with the country expected to reduce its investment in new coal-fired power plants. Instead, the world's second-largest economy intends to increase financing in the green-technology like electric vehicles and battery storage.
Way forward towards sustainable development
Fortunately, China has decided to reinforce guidelines for environmental approvals given for polluting projects. Stricter rules are being made for energy-intensive industries that are responsible for producing high emissions like steel and aluminium.
Recently, China also announced a crackdown on cryptocurrency to protect the country's financial system and reduce its total emissions. It is imperative to note that the bitcoin ecosystem is extensively energy-intensive and thus, contributes a significant share in global warming. As per Digiconomist's statistics, one Bitcoin transaction generates the carbon dioxide equivalent to over 1.6 million VISA transactions or over 122,000 hours of watching YouTube.
Watch: How Can Bitcoin Mining Lead To An Environmental Disaster?
China still accounts for two-thirds of the global bitcoin mining. Miners have always targeted China because of the relatively cheap electricity available in the country. After the recent crackdown, several large-scale miners are now planning on moving overseas.
The way forward, however, seems promising. The country has set a goal to begin cutting carbon emissions before 2030. After accomplishing the same, the next goal is to become carbon neutral by 2060.
Do Not Miss: China Leading The World In Wind Energy Market
Looking ahead, it seems imperative for China to find a path to collaborating economic growth and sustainability. Both should not contradict and instead assist each other. While the country is now actively addressing the long due reforms to ensure sustainable development, it is yet to be seen how it performs to achieve its new goal to become carbon neutral by 2060.
Must Read: The World Is Shifting to Cleaner Energy Forms, but What About Sustainability?