Highlights

Hydrogen is a potential fuel capable of reducing emissions and meeting the burgeoning global energy demand.
Blue and green hydrogen are the two main types of hydrogen energy that have entirely different environmental impacts.
New research has found that hydrogen produced from fossil fuels is more expensive and less eco-friendly relative to green hydrogen.
Hydrogen is a light, energy-dense, and storable fuel that produces almost zero greenhouse gas emissions on combustion. It is currently witnessing unprecedented momentum, owing to its potential to be a key component of a clean and secure energy future.
The demand for hydrogen has grown more than three times since 1975 and is still increasing as countries across the globe are making significant investments in hydrogen technologies. There are more than 50 targets, policy incentives, and mandates in place today that directly support hydrogen.
However, to significantly contribute towards the world's clean energy transition, fuel needs to be adopted in sectors like buildings, transportation, and power generation, where its utilisation has been completely ignored.
Relevant Article: JCB inks multi-billion-dollar deal to supply hydrogen from Australia to the UK
Hydrogen is a promising fuel source for the transition of energy towards low-carbon emissions. However, not all types of hydrogen energy are the same. The two main types of hydrogen energy - blue hydrogen and green hydrogen – have entirely different environmental impacts.
Green Hydrogen vs Blue Hydrogen
Green hydrogen is produced by breaking water molecules into hydrogen and oxygen using electrolysis powered by renewable energy.
While blue hydrogen is produced by either using Auto Thermal Reforming or Steam Methane Reforming to break natural gas into hydrogen and carbon dioxide.
Source: © Monamakela | Megapixl.com
As per experts, green hydrogen holds the potential to cater to nearly 24% of the world's total energy demands and make a significant contribution towards net-zero emissions by 2050.
Moreover, research work has found that hydrogen produced from fossil fuels is more expensive and less eco-friendly relative to green hydrogen.
Good Read: 5 ASX green hydrogen stocks for the next 5 years and beyond
Clean hydrogen is a term used when carbon capture and storage (CCS) technologies are used in conjunction with the production of hydrogen from fossil fuels.
Research has found that current emission estimates of CCS fail to capture fugitive emissions like methane that leaks into the atmosphere during natural gas extraction. It adds that CCS technology is not fully efficient to capture emissions. Additionally, researchers have found that the cost of producing blue hydrogen using CCS technology becomes more expensive as a plant gets closer to capturing 90% of emissions.
Increasing investments in Hydrogen Sector
The Australian government has identified hydrogen as a potential fuel that can help cut carbon emissions. Moreover, hydrogen has become central to the Australian government's current proposal to achieve its net-zero emission targets. As a result, investment in the sector is increasing rapidly.
Also, recently, former chief scientist Dr Alan Finkel supported blue hydrogen as a way to enhance the country's industrial capability.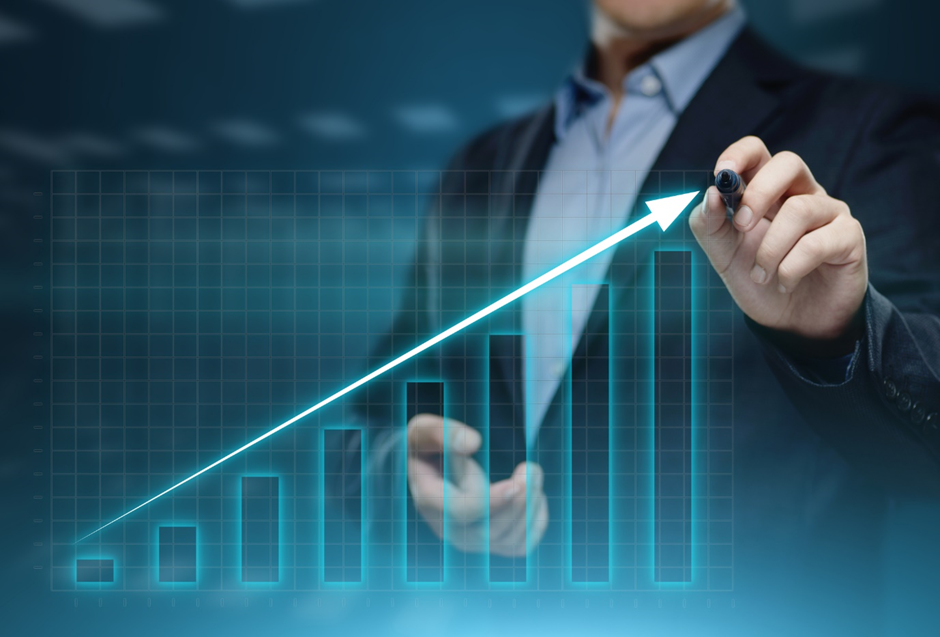 Source: © Alexandersikov | Megapixl.com
Related read: Province Resources (ASX:PRL) gets licence for HyEnergy green hydrogen project
Bottom Line
Hydrogen energy is expected to offer a solution to decarbonise the most carbon-intensive industries. It is significantly more efficient than fossil fuels. Investments in the global hydrogen sector are growing amid the ongoing green and low-carbon energy transition.
Scientists believe that green hydrogen has the potential to meet nearly 24% of the global energy demands. Thus, it can be a major opportunity to harness a valuable, sustainable energy resource in the upcoming decades.