Summary

The Paris Agreement on climate change has laid down a long-term goal of lowering the global average temperature by 20C compared to pre-industrial levels.
Produced primarily from industrial activities, carbon dioxide emissions contribute 76% of all greenhouse gases.
Mining companies around the world have set a timeline to reduce their emission levels and become carbon neutral.
Climate change has been the most discussed topic for the last decade. The impacts of climate change are being witnessed on a global scale now with rising temperatures and the change in season cycles becoming a common phenomenon.
Read more: Are Upcoming EV fleets An Answer To Rising Carbon Emissions?
Desert regions, where rainfall is scarce, are witnessing floods and snowfalls. Thick ice caps and sheets of glaciers are melting in Antarctica, raising the risk of submergence of megacities in the coastal regions.
Carbon dioxide emission is the primary reason for the increasing temperature of the planet. The industrial revolution brought a culture of consumerism along with power-guzzling machines. To generate enough power to support the industry, fossil fuels became the key ingredient. Coal and petroleum ruled the energy dynamics of the energy industry for over a century. The result was an increased emission of harmful effluents along with carbon dioxide.
Climate change is real, Copyright © 2021 Kalkine Media
Good read: How Does NZ Government Plan To Lessen Carbon Emissions?
Carbon dioxide, a greenhouse gas, when released in the atmosphere, traps the sunlight, which is reflected from the surface of the earth. It is a natural phenomenon and important for the survival of life on earth.
If there is no carbon dioxide, the sunrays reflected from the earth's surface will escape, and the earth will freeze. However, as the concentration of CO2 continues to pile up in the atmosphere, more and more reflected light is being trapped, overheating the Earth.
Also, trees and plants are natural absorbers of CO2. As forest areas continue to shrink in size due to the increasing use of land for industry and agriculture, lesser CO2 is being absorbed. Increasing emissions and reducing forest coverage are intensifying greenhouse effects.
Anatomy of Emission
Carbon emission is increasing at an alarming rate. Globally, the human race is responsible for more than 36 billion tonnes of emissions in a year. In 1950s, total emissions were over five billion tonnes. With the Paris Agreement 2015 in place, countries around the globe are taking steps to curb the emission levels, but it is believed that it is yet to peak.
Read here: Mission Possible Partnership brings 400 global leaders to accelerate worldwide decarbonisation
Below are the gases responsible for global emissions and the human activities that cause them.
Carbon dioxide
Extensive use of fossil fuel is responsible for the emission of carbon dioxide and contributes nearly 76% of all emissions. As mentioned earlier, deforestation and increased industrial activities are contributing to such a percentage of emissions.
Methane
It is a gas from the carbon family, mainly emitted from agricultural activities and waste management. The burning of biomass also generates this gas. It ranks second at 16% of the total emissions.
Nitrous oxide
Nitrous oxide or N2O is primarily generated through agricultural activities such as extensive use of fertilisers. Fossil fuel usage is another source of N2O. Its total contribution to global emissions stands at 6%.
Fluorinated gases
Famously known as F-gases, their emission is a result of a variety of industrial activities, refrigeration, and several consumer products. They contribute nearly 2% of all emissions.
Components of emission gases (Data source: US Environmental Protection Agency)
Role of Mining Industry in Increasing Emissions
It is not a secret that mining activities are responsible for carbon emissions. Mining operations and extraction of metals from their ores are highly energy-centric operations. Minerals like base metals are the building blocks of the infrastructure development of any country. Petroleum products like gasoline, diesel and aviation fuels are required to sustain economic activities.
The prices of iron ore, copper, aluminium, and precious metals are soaring higher with each passing day, reflecting the strong demand for these metals. The soaring prices have put miners in a unique position where they are aggressively going for exploration and production of minerals in demand. At the same time, they are being targeted for emissions and global warming.
Governments around the world are facing immense pressure to bring in policies to reduce emissions gradually and set the society on the path of becoming carbon neutral.
Various reports suggest that most of the mining companies are lagging behind their stipulated targets for emission reduction. In 2020. Glencore became the first mining company to pledge to become carbon neutral by 2050. Since then, several miners have jumped on the bandwagon and set their carbon reduction goals to achieve carbon neutrality by 2050.
Also Read: 2050 Carbon Neutrality Deadline is Way too Far and Could Toast the Planet – Andrew Forrest
BHP Group (ASX:BHP) has set a target of reducing current emissions by 30% by the end of 2030 and achieve carbon neutrality by 2050. Another mining giant, Rio Tinto (ASX:RIO) plans to reduce emissions by 15% by 2030 from its 2018 level with a target to become carbon neutral by 2050.
Moving one step ahead, Fortescue Metals Group (ASX:FMG) has preponed its target year of achieving carbon neutrality from 2040 to 2030, indeed a big move from the iron ore miner. Newmont Mining Corporation and Newcrest Mining Limited (ASX:NCM) have pledged to reduce their emission levels but have not provided any timeline to become carbon neutral.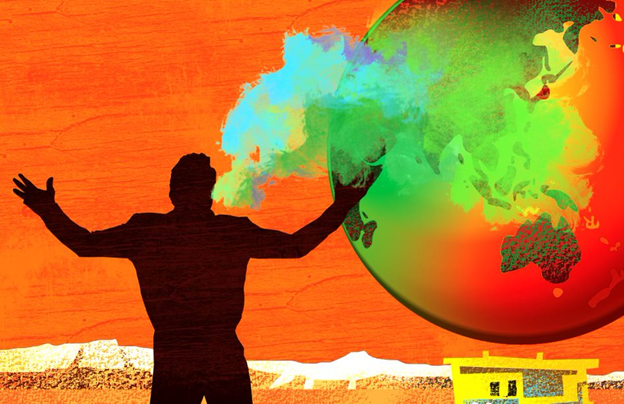 Copyright © 2020 Kalkine Media
The Paris Agreement
The Paris Agreement of 2015 was a landmark event when 196 parties came together and signed the legally binding international treaty on climate change. The agreement has the goal of achieving the peak carbon emissions as soon as possible and take steps to mitigate the adverse effects of greenhouse gases.
The Paris Agreement has set a long-term goal to lower the average temperature of the earth by 2 degrees Celsius as compared to pre-industrial levels.
In March 2021, UN Secretary General António Guterres called governments and private companies to get rid of "coal addiction" as soon as possible. He stated that to achieve the Paris Agreement targets, all coal projects in the pipeline must be cancelled. He emphasised on the need to end international financing of coal projects.
A study by the International Energy Agency has revealed that building new solar power plant projects cost lesser than running a coal plant of the same scale.