Highlights

Most of the penny stocks belong to companies with very low-quality business and therefore the supply of their shares outweighs demand, keeping the price generally under a dollar.
Penny stocks tend to get manipulated quite easily due to low liquidity, making them an ideal candidate to pull off financial scams.
Manipulating the price of a low volume penny stock is one of the common scams pulled off against investors.
Penny stocks are considered to be one of the riskiest spaces in the financial markets. We all have also heard some of the scariest stories revolving around these penny stocks – people losing a big chunk of their wealth, the company got bankrupt, the shares got victim to a scam etc.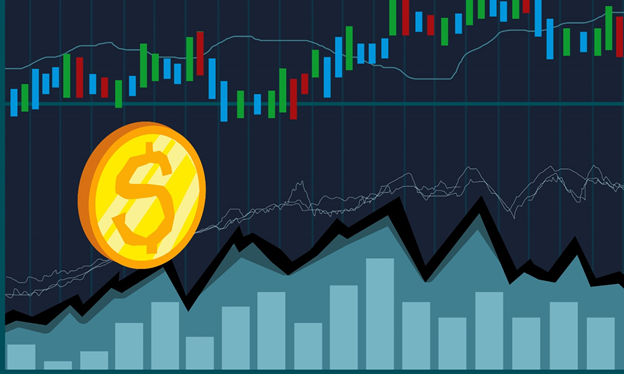 Image Source: Copyright © 2021 Kalkine Media
But what makes these small-cap companies so risky? Why do astute investors prefer to invest in well-established business? Below, we have listed three major reasons that make penny stocks a riskier venture than their large-cap peers.
Related article: Tempted to invest in penny stocks? Here are few timing tips
Low quality business
There is a reason why these stocks generally trade at less than a dollar. When a company is doing well or expected to do well in the future, the demand for its shares rises in sync with expectations. However, the underlying businesses of most of the penny stocks are of very low quality.
Most of these companies are in financial distress, on the verge of bankruptcy, have unethical management, etc. In the worst case, some of them are even shell companies established just to evade taxes or reroute money, virtually having non-existent business.
Poor liquidity
These stocks have a very low liquidity as most big players, astute investors or big funds generally try to steer clear of these stocks. This dries up the volume in these counters, making it risky to get in and out of a position.
This makes sense as big fund houses or smart investors take calculated risks and only prefer high growth or high value businesses. Because of low volume, investors/traders could get stuck with a position, not being able to find someone on the other side of the trade to exit.
Subject to price manipulation
Financial markets are also prone to scams and frauds – and the most popular and an easy one to pull off is – manipulating the price of a low volume penny stock. When there is low liquidity, one can easily inflate the prices artificially, luring other investors into that "fake rally".
By the time investors try to participate in the rally, these big hands start getting out, dumping their shares in the hands of latecomers. This generally leads to an equally sharp decline as the rally. This scam is popularly known as a "pump and dump" scheme.
Read More: Planning to retire like a boss? Here are five smart investment tips
Bottom line
By now, you must have got a clear idea why it is very important to be cautious while trading/investing in penny stocks. Most of the above-mentioned problems don't arise in a big company as large-scale participation of market players makes the stock liquid enough, making it difficult to be manipulated. Also, due to good volume, investors easily find buyers and sellers, making the chances of being stuck a rare one.
Hence, investing in penny stocks is a seriously risky affair and must be done with utmost caution and prudence.
Read more: Five things to keep in mind while trading penny stocks