Global equity markets witnessed a surge in the number of companies going public in 2021 despite concerns about the potential volatility from the resurgence of COVID-19 cases. In the first quarter of 2021, as many as 727 companies launched initial public offering (IPOs) globally and raised a record US$202.9 billion from the public listing of shares, which indicated that even a global pandemic couldn't diminish investors' appetite for hot new floats.
The Australian IPO market also experienced a similar trend, with as many as 34 companies making their debut on the Australian Securities Exchange (ASX) in the first four months of this year. The list includes some big names such as telecoms and 5G provider Pentanet, Firebird Metal, Airtasker, Latitude Financial, Mighty King, Peter Warren Automotive, among others.
This was attributed to strong macroeconomic indicators which provided positive momentum to equity markets with a solid economic recovery narrative. A higher price trend in commodities led to a surge of IPOs by miners, including those with gold, silver, and copper assets, while government stimulus programmes and post-pandemic optimism propelled healthcare and technology companies to go public.
With so much capital being raised in this manner, many people think of IPOs as big money-making opportunities. So before investing in IPOs, investors must understand, "What exactly is an IPO?"
What is an IPO?
An initial public offering (IPO) is a process to raise money through the public listing of shares on a new stock exchange. In an IPO, a private company issues shares for the first time to the public at a pre-determined price/price band. The company sells shares to retail investors as well as institutional investors. The process allows investors to assess and maybe take exposure to the potential growth of a business.
Why Does a Company Go to Public?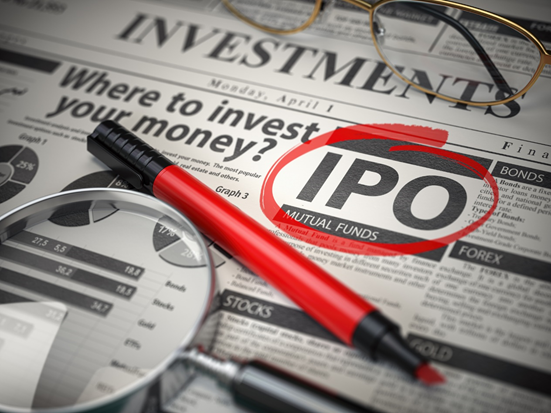 Image Source: © Maxxyustas | Megapixl.com
Many companies consider IPO listing as a means to boost growth, create new opportunities for their business and provide a liquid market for their securities. Besides, some companies plan overseas listing to access global markets and private equity investors use IPOs to exit their investments.
While there are several reasons behind a company's decision to go public, but the primary objective is to raise funds and to attain a potential premium value to its assets, business model and future growth.
Raising Funds: The company raises capital via an IPO to expand its business, scale up operations, create new products or pay off existing debts. The IPO provides a financial cushion to companies to take risks. Besides, it is also a cheaper source of raising funds as compared to venture capitalists, private investors or bank loans.
Cutting Down Debts: Many companies go public to raise funds to minimise their debt loads. Companies that face credit crunch reduce their debt levels by using IPO fund proceeds. This also helps in minimising their debt and financing charges.
Paying Off Existing Shareholders: Many companies raise funds via an IPO to pay existing shareholders. In some cases, promoters or owners sell stakes to raise capital.
To Improve Liquidity: An IPO offers a liquidity path to firms as it allows private companies' owners to convert their ownership in the company to any other form of currency or investment.
To Fund Future Growth: Many companies go public to finance their future projects through the IPO proceeds. It also provides a financial cushion to explore business expansion or diversification plan.
How Does Investing in IPO Benefits Investors?
Image source: Andrii Yalanskyi, Shutterstock.com
For investors, IPOs can be a window of opportunity to invest in high-growth companies and earn dividends. An IPO provides an option to buy shares at attractive prices offered by different companies.
IPOs may offer higher returns as companies generally issue shares at a much lower price. Once listed, the share price may go up sharply. Companies with growth potential and strong fundamentals are likely to deliver higher returns post listing.
However, investors must understand that investments with high reward potential also carry a much higher risk. So, they should carefully evaluate the opportunity compared to the offering price of the securities. Not all IPOs end up becoming large-cap companies, therefore it is essential to assess the associated risks.
What is the process to Launch an IPO?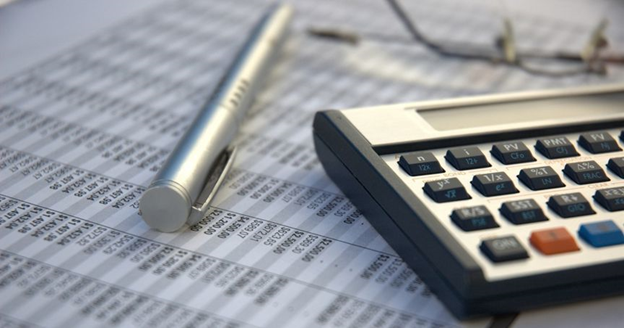 Image source: Representative Image. © J0sefino | Megapixl.com
Going public is a daunting task for a private company as the IPO process is complex and requires time, money, and substantial consulting. Not every company is fortunate enough to sail through an IPO process. And even after making it to the stock exchange bourse, there is no guarantee that the company will have a share price growth over the future.
The first step includes the appointment of an experienced team of advisers to manage the IPO.
The next step involves the drafting of a prospectus, listing application and other required documents and undertaking a due diligence process.
The third step involves lodging the prospectus with the Australian Securities and Investment Commission (ASIC).
In the fourth step, companies file a listing application with the ASX within seven days of lodging the prospectus with ASIC. The regulator generally reviews and approves the application within six weeks.
In the fifth step, the company launches an offer and commences marketing to retail investors.
In the last step, the offer closes and shares are allocated to investors, while the company gets listed on the ASX and trading commences.
How to Track Upcoming IPOs in Australia?
For information on upcoming IPOs, investors should keep an eye on the ASX website to capitalise on available opportunities. Exchange websites are a widely preferred and easy way to track new offerings.
Besides, investors can also refer to other sources for information on upcoming offers such as Google Alert, Twitter handles of IPO buffs, websites providing IPO-specific news and other secondary sources.
Here are the simplest ways to track upcoming IPOs in 2021:
ASX Website: All stock exchanges like ASX have a separate section for providing complete information on upcoming IPOs. Investors can gather detailed information related to IPO from the exchange website, while prospectus can also be downloaded from the portal.
Google Alert: The search engine provides this content detection and notification service related to a specific keyword. It is a better way to monitor the search results for a given query. All you need to do is to create an alert for IPO and Google will send emails when it finds results—such as web pages, newspaper articles, blogs, or scientific research—that match your search term.
Newspapers: Daily newspapers, especially financial mainliners, publish information along with opinion pieces on IPOs. Investors can also refer to the digital format of the papers to track new offerings.
Twitter: Social media platform such as Twitter is also helpful in keeping a track on IPO news. Investors can follow the Twitter handles of IPO buffs to get the latest details and reviews of new offerings.