Summary

There are multiple options available for investments such as UK Stocks, ETFs, Gold and Bitcoin.
Depending on the investment time frame and risk-taking capacity, one can choose where to invest.
The year 2020 has been a roller coaster ride with so much happening, especially in the UK. It was a double blow for the UK with Brexit and the pandemic. But now, as the economy is recovering gradually from the pandemic, investors are looking for investment options amid the uncertainties and other challenges.
All of us invest our money to achieve our respective financial goals short term or long term. So that we can sit and relax and do not have to work anymore. There are multiple options available where you can park your surplus funds. For those who are not aware of the different investment avenues, here we are with the options:
UK Stocks
There are more than 1,900 companies listed on the London Stock Exchange as of 31 April 2021. Anyone looking for investment may opt for capital markets as there are wide range of stocks available. One can choose to invest in blue-chip, mid-cap, small-cap or growth stocks. Stocks be selected based on the market capitalisation or sector, which investors are expecting to boom and create their portfolio of stocks. So, if you are looking for secure returns, then avoid going for stock markets as stocks may have a lot of volatility.
Investing in an individual company could be risky, especially when you are new to the markets, therefore, one can go for Exchange Traded Funds (ETF), mutual funds or OCIE.
Exchange-Traded Fund (ETFs)
Exchange-Traded Fund, or ETFs, are traded on the exchange, just like stocks. It is a type of security that tracks an index, commodity, or any other asset whose underlying asset is listed on the exchange. There are many types of ETFs available, such as bond ETFs, commodity ETFs, index ETFs, currency ETFs.
Also read: ETFs In the UK Take a Big Hit Due to Pandemic with More Funds Flowing into Active Than Passive
Of all these, FTSE 100 ETF tracker is quite popular. The FTSE 100 comprises of the top 100 stocks selected based on the market capitalisation across all industries. The price of ETFs fluctuates throughout the day, like shares.
Mutual Fund and OEICs
Mutual Fund is a trust or pool of funds that collect money from individuals or companies and invest on their behalf. It is managed by professional fund managers who understand the market fluctuations in a better way and know how to invest investors' funds. Through mutual funds, our exposure toward a particular sector reduces, and diversification increase. Unlike stocks whose prices fluctuate throughout the day, mutual funds are price based whose calculation is done at the end of the day on the basis of its assets and liabilities.
Whereas Open-ended Investment companies (OEIC) are investment fund domiciled in the UK and invest the money in various assets. They are based on a similar concept as open-ended mutual funds in the US. They are called open ended because they are open for a subscription all the time. They are priced once a day, and the price is the same for the buyer or seller.
Gold
Investing in precious metal is quite popular for hundreds of years. And there, it is seen as a tangible asset, which can be stored for the future. It is regarded as an investment for difficult times when there is high risk of inflation and uncertainties. Last month gold prices surged around 8% and recorded their highest monthly gain since July 2020.
One can purchase physical gold or invest in gold through the Gold ETFs or directly buy shares of the gold companies listed on the exchange. Investors can ask their advisor or broker to review their portfolio and decide the best gold investment strategy.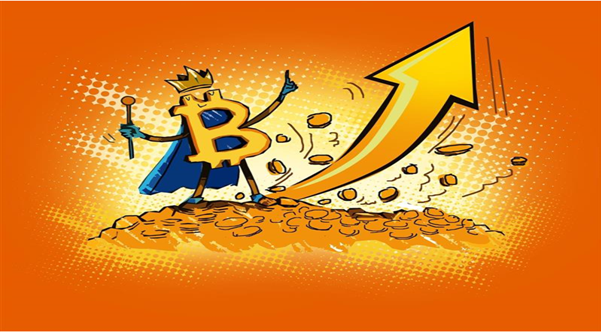 Copyright © 2021 Kalkine Media
Bitcoin
Bitcoin is a decentralised financial instrument that can be transferred from one user to another without the intervention of any bank or administrator. As cryptocurrencies are not centralised by any regulatory body, it has a lot of risks attached to it.
For more details, Please Read : Bitcoin: A New Asset Class Or Greatest Bubble Of All Time?
Bitcoins are volatile in nature, and market fluctuations can lead to sharp and sudden moves in price. In one day, one can lose hundreds, or maybe thousands of dollars. Bitcoin is easy to buy, it can either be purchased through a broker for a set price, or it can be purchased through cryptocurrency exchange such as Coinbase, Luno.
Apart from these investment options, one can also go for investment in real estate. Therefore, analyse your risk-taking capabilities and investment horizon before proceeding, as each asset class have its pros and cons.