Summary

Although crypto is subject to bull and bear markets, the nature of digital currency is extremely volatile and unstable, and investors should be wary of this before they consider putting any money down.
Research as much as possible before investing in any cryptocurrency.
It is particularly crucial to be able to manage one's emotional state when it comes to playing the crypto market.
2021 has seen an amazing surge in Bitcoin and has caught the attention of even those who otherwise might not have considered investing in crypto markets.
Price is Less albeit Opportunities are Immense; Invest Wise with Kalkine LITE Just at $19.99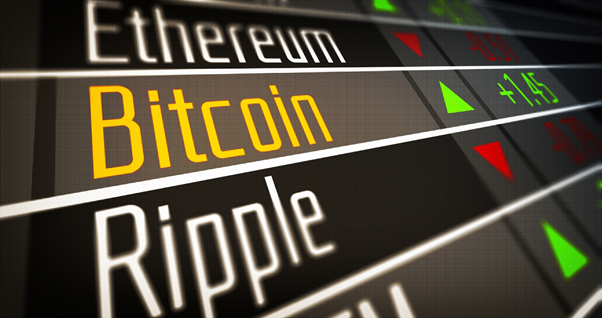 Source: © Violka08 | Megapixl.com
Before delving in cryptocurrencies, however, it is important to understand some important factors, which could prevent some costly mistakes.
Cryptocurrency is Volatile
Although crypto is subject to bull and bear markets, the nature of digital currency is extremely volatile and unstable, and investors should be wary of this before they consider putty any money down.
What adds to its volatility, is the fact that there is no insurance or regulation when it comes to crypto.
Moreover, cryptos that exist now might not even exist in a year's time as some cryptos are found to be Ponzi-scheme-like scams.
Therefore, it would be ill-advised to put one's life savings into cryptocurrency.
Buyers Beware
While we're on the subject of scams, it should be noted that the crypto market is a fertile breeding ground for scams.
Furthermore, banks have no legal recourse when it comes to customers complaining about losing money to crypto scams.
This year's Bitcoin price boom has led to many offshore companies operating schemes designed to siphon off money from gullible investors.
If this happens, banks may claim to do everything they can to remedy the situation, but in reality, they are under no legal obligation to reimburse money lost by their customers to illegal operations.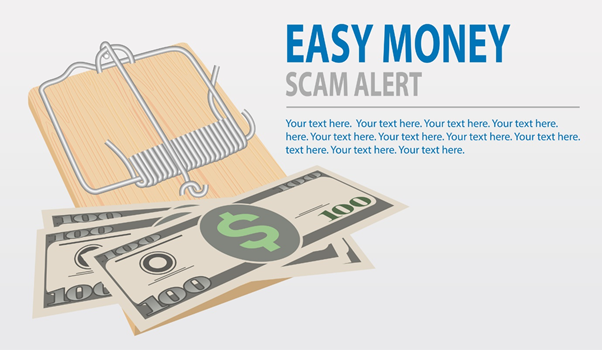 Source: © Alextilfman | Megapixl.com
Research, Research, Research
Learning as much as you can, in regard to cryptocurrency, cannot be stressed enough.
Fortunately, in today's age of information, there's a plethora of information online pertaining to crypto markets including graphs, charts and price indexes.
For almost every crypto, there's an online community – be it on reddit or Facebook. Get involved and seek out information in relation to the crypto you're eyeing to invest in.
Be aware, however, that these online groups can easily become echo chambers, which sing the praises of a particular coin whilst gleefully ignoring the negative aspects of the same coin. Seek out the skeptics and naysayers, for their information will often be more valuable than those cheerleading that particular coin.
Listen to podcasts or read books related to crypto, share markets and economics.
Source: © Fizkes | Megapixl.com
Learn to Manage Your Emotions
While this is certainly true for all types of investing, it's particularly crucial to be able to keep your cool when it comes to playing the crypto market.
The biggest emotion which most commonly leads to financial downfall is fear, particularly, the 'fear of missing out' (FOMO). The antidote to investing based on fear is research. The more one researches, the less likely that person will invest based upon fear.
Attaching positive emotions to the crypto market can also be dangerous because if an investor becomes reliant on the rise of a crypto's value for the release of endorphins, it becomes increasingly difficult to make objective decisions.
Investors should consider other ways of achieving that endorphin hit.
Source: © Geribody | Megapixl.com
Crypto Security
Security is imperative when it comes to crypto. The holder of a crypto is the rightful and sole owner which means that the responsibility falls solely upon the owner to keep it safeguarded. If the crypto happens to get lost or stolen, there's no way to retrieve it.
When you purchase crypto, the investor is given a cryptography key to the digital wallet. Entrusting that key to a third party - like an exchange - is dangerous because, as mentioned previously, exchanges are largely unregulated, and they can be hacked or scammed.
Instead, there are a couple of alternative options. Firstly, an investor can personally store the key and the password (called a "seed phrase" either on a hardware device or on a physical piece of paper). This can be dangerous, however, as the location can be easily forgotten. So, if the investor chooses that route, extreme caution should be taken.
Alternatively, there is something called a multi-signature wallet in which two or three parties are required to sign off on a particular transaction.
Know Your Country's Tax Laws for Crypto
As crypto has become more and more mainstream, tax litigation has been forced to keep up with the ever-changing market.
In Australian, crypto users are divided into three categories: traders, investors, and hobbyists.
Hobbyists are classified as those who have purchased less than US$7835 (AU$10,000) worth of crypto and used that to purchase goods and services. These investors are not required to pay tax on their crypto.
Investors are those who choose to hold onto a crypto for an extended period of time and as such they are required to pay Capital Gains Tax (CGT).
Finally, a trader is someone who buys and sells crypto regularly. Also called "day traders", this group is subject to the same tax rules as a business.
All Cryptos Are Different
The value of cryptocurrencies varies wildly across the board. Bitcoin is the world's largest cryptocurrency and is currently valued at under US$40,000, while Ethereum, the second-largest crypto, is currently valued at under US$3,000. This doesn't necessarily mean that Bitcoin is a better investment than Ethereum. When looking for potential value on a crypto, look for things such as the makers of the crypto and who are the people running it. Also, one must know what's the purpose of the crypto and does it serve a particular utility?
These questions will reveal more about its potential value than the price of any given crypto.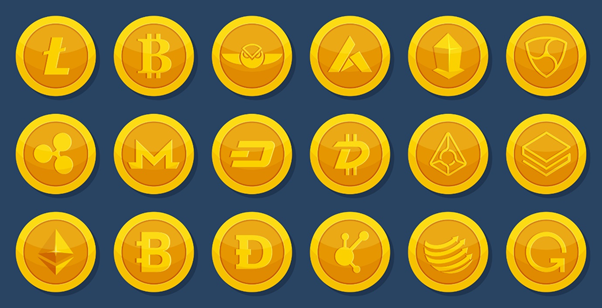 Source: © Onyxprj| Megapixl.com