Image Source: Shutterstock
The cannabis industry has grown big over the last five years. Currently, some cannabis-related companies are worth billions of dollars due to better recognition and broader acceptance of medical cannabis.
The whole thing started in the 2014-18 period, when NASDAQ, NYSE, and Canadian marketplaces welcomed their first cannabis stocks after a few weed firms went public.
The rest is history – medical cannabis gained massive media attention, attracting investors from around the globe to pour billions of dollars in a profitable business. Some shareholders refer to this anticipation period as the green rush.
However, the industry experienced significant difficulties over 2019 and early 2020, when cannabis stocks drastically dropped in value. That happened after businesses related to the plant did not have substantial capital growth, hence they were pushed to make reductions within the sector.
After the coronavirus pandemic took an enormous global toll around March, the cannabis industry changed its course as pot became an essential product. Once state governments started passing legislations in favour of cannabis, some investors took the liberty to call it a safe haven during recession times.
Given recent findings, cannabis has established its place on stock markets, drawing more individuals to the novel venture capital.
The positive news is – the cannabis industry has still not completely evolved. That said, cannabis commerce is likely to become even more popular, consequently bringing more money into bank accounts.
Image Source: © Kalkine Group 2020
Why should individuals consider cannabis as a genuine investment opportunity?
During recent years, there have been more studies indicating significant advantages for the usage of medical cannabis. As institutions have acknowledged cannabis as a legit and a non-dangerous pain relief substance, more countries are considering legalisation in the foreseeable future.
While cannabis is waiting in the wings to be embraced by more and more countries, Canada has leaped to the opportunity and become the second country in the world to make cannabis entirely legal. Currently, experts are estimating that the weed market in Canada is worth A$150 billion.
Moreover, recent forecasts indicate a somewhat likely outcome in the future, approximating a 2,000 per cent increase for cannabis stocks worldwide.
How to invest in this surging industry?
Investors have several opportunities for pouring their money towards the medical plant. For example, patients can seek cannabis treatment by using the cannabinoid oil for pain relief – not just plant granules for smoking.
This gives interested people a variety of options because many medical companies keep their focus on products similar to the aforementioned oil.
In Australia, there are specific companies that deal with cannabis stocks, so one should do thorough research before finding the one that best suits their needs.
Though, the biggest cannabis market exchange is undoubtedly in the US and Canada. Online platforms bring insight into popular pot businesses that could get significant returns if invested correctly.
Some other options would be to look into CDF trading and cannabis ETFs, which usually come in bundles of stocks. However, the US is the only country so far that offers cannabis ETFs on their markets, while CDF trading is recommended for experienced traders only.
ALSO READ: Mastering the Basics of Investing in ETFs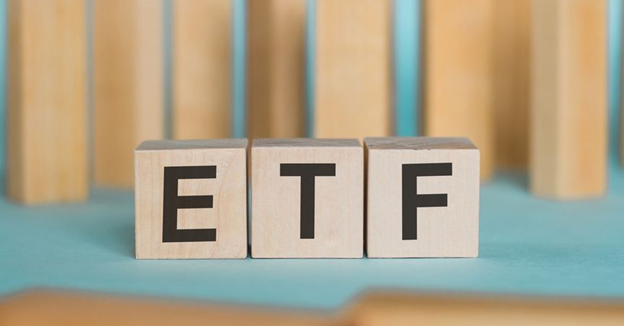 An Exchange Traded Fund can help invest in cannabis (Image source: Shutterstock)
How could beginners start trading cannabis shares?
The easiest and less painful way to start trading any stocks would be to download a trading platform like eToro, or Bell Direct. eToro has gained a broad audience as it does not require a commission for its service.
Once the platform is set, one should enter personal details that the app is asking for (name, surname, bank details, TFN due to tax regulations).
After entering private details, one would need to confirm bank details by performing the first transaction to the account. Debit or credit cards are necessary for this step.
Finally, one should invest in cannabis stocks from an extensive portfolio selection.
GOOD READ: