Summary

Elon Musk has announced to sell his last remaining property located in the San Francisco Bay area.
The property market is brimming with a plethora of excited home buyers, competing fiercely to win the bidding war.
One should be mindful of many factors before entering into the red-hot property market.
The dynamics of the stock market today could be viewed as a manifestation of a financial cult, with decisions worth millions following hard on the heels of Elon Musk tweets. The Tesla, Inc. (NASDAQ: TSLA) and Space X boss, known to be one of the most defining voices globally, is once again making headlines with his decision to sell his 'last remaining house' located in the San Francisco Bay area.
ALSO READ: 'Who Let the Doge Out': Elon Musk's tweet that did wonders for Dogecoin
Elon Musk announced that the special place, which was rented out for events, needs to go to a large family who will live there else; it 'would see less use'.
Over a year ago, Mr Musk tweeted his plans to sell his houses after widespread criticism that billionaires, including him, paid very little or no income taxes for many years.
ALSO READ: Second high-profile exit: Another Tesla veteran quits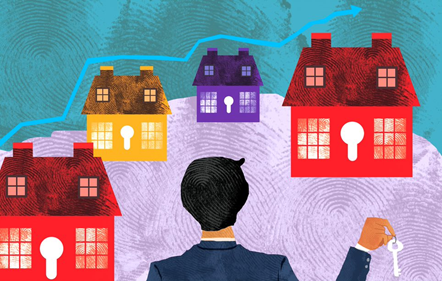 Copyright © 2021 Kalkine Media
Therefore, if your investment decisions go with the Musk tide, it's time to be mindful that perhaps the reason behind his recent sale is to soften his image while it may have nothing to do with the potential of the property market.
GOOD WATCH: Is Australia's property market on the cusp of a boom ?
It is time to be your guide to assess whether you should buy a house in the red-hot property market experiencing soaring property prices and demand.
Let us look at all the questions you should ask yourself before you begin your climb on the real estate ladder.
Is that the social pressure fanning your real estate purchase motivation?
Together with the long-held relevance of homeownership, the low-interest rates have flared an intense race among people striving to win the bidding war. Absorbed in fierce competition among peers, people are crafting strategies to fast-track their entry into the property market irrespective of the lack of a pragmatic reason.
No one has said that purchasing a house is a poor investment move. Nevertheless, the hasty approach forces one to ask the question, "Are your personal grounds good enough to define this move?"
One's future plans such as relocating or undertaking higher education, requiring significant funds must be in tandem with the home buying decision, especially if you are millennial.
GOOD WATCH: Which investments are inflation-proof?
To what extent will the property hunt impact your financial security?
Buying a house is considered as an important life event unless you hail from a mega-rich family. However, the landmark decision can cost you an arm and a leg as you calculate the enormous financial outlay involving several hidden costs apart from the excessive property value.
Copyright © 2021 Kalkine Media
Ensure you are not signing up for years of stress, as the purchase decision can blow away your financial security. Significantly, having disposable cash is vital for conveniently meeting expenses or covering emergencies.
Moreover, to assess social security, one must ensure that their income setting is enough to witness years of mortgage payment.
How much are you compromising on location?
Let's accept the fact that your purchased property location cannot be at par with that of the leased apartment if the monthly mortgage payments are equivalent to rental dues. However, making more than necessary concessions in location can impact its functional relevance or satisfaction with buying a house.
The location often turns out to be one of the major regrets of many homebuyers who might not like the neighbourhood, or the property could be located too far from the preferred area.
ALSO READ: Deep dive into New Zealand Property Market
While many young buyers are eager to purchase their first home, the existing homeowners do not want to miss out on the chance to purchase investment properties. In the current scenario, many of us are wired to think that giving up the chase would only trickle down to low-quality standards. However, enthusiastically jumping on the bandwagon could prove agonising in the long-term context, particularly when bearing home burden becomes excruciating. One should understand that delaying entry into the housing market is not necessarily abandoning aspirations while one takes care to fulfil more pressing needs.