Definition
Related Definitions
Market Leader
What is market leader?
A market leader is a corporation that has the most significant market share in its sector and could usually use its supremacy to influence the market direction and competitive landscape. When a firm becomes a market leader, it seems to have the highest market share or percentage of overall sales in a specific market.
On the other hand, a corporation could outshine its rivals by gaining consumer loyalty, distribution coverage, image, pricing, and profit, among other things. Therefore, a corporation, whether in a brand, a business, or a product, maybe deemed a market leader representing the most significant profit margin in a particular good or service sector.
Market leadership is a notion that has garnered a lot of traction in the internet era due to a huge number of firms emerging market leaders over time. On the other hand, the market share is measured by dividing the number of items sold by the total number of units in the marketplace.
Within the organisation, leaders play a crucial role in corporate management. Market leadership is also crucial since it determines the market's direction and level of competition. As a result, they are regarded as the leading power, deciding on promotion approach, pricing, and intensity. They're also frequently used as benchmarks by rivals when formulating strategies.
Summary

A market leader is a corporation that has the most significant market share in its sector.
Market leadership is crucial since it determines the market's direction and level of competition.
Market leaders commonly experience the first-mover edge in new marketplaces.
Frequently Asked Questions (FAQs)
What is Market Leader?
What is the advantage of the first mover in the market?
Market leaders commonly experience the first-mover edge in new marketplaces. Typically, firms that become market leaders are among the first to introduce a service or a good. It enables the organisation to set the tone for communicating its product's benefits, clarify its ideal traits, and eventually evolve into a synonymous brand with the offering.
Hence, product innovation is key to becoming a market leader and preserving that place. Though being a market leader is challenging, a corporation must actively participate in market analysis to accelerate product development and ensure that its offering is unique enough to attract a significant consumer base.
To maintain its status as a market leader, the corporation must stay on top of industry trends and gather customer input regularly. It will have to use such data to focus on improving customer service and endorsing product offerings. They may also be able to use the data to enhance the product's qualities, offering more alternatives to the market and better meeting customers' needs. Most firms will launch many product lines to cater to different market niches. It enables the organisation to maintain its market leadership while serving a diverse range of customers.
In new marketplaces, market leaders benefit from the first-mover advantage, as shown in this illustration. Microsoft was the first firm to launch an operating system and a web browser. Apple was the first corporation to develop a portable media device to store music on a hard drive, the iPod. When defining market leadership, it's less about dominance and sales and more about how well the product is suited to the customers' needs. In comparison to other manufacturers who sell MP3 players, Apple earns more money by selling iPods.
Furthermore, the key to being a market leader in the business is to develop unique notions that will assist the firm in connecting with the right audience. The corporation attempts to bring products to the market that will add value to the consumer. Market leaders frequently reveal items that can change the customer experience regarding product quality, durability, and ease of use, among other factors.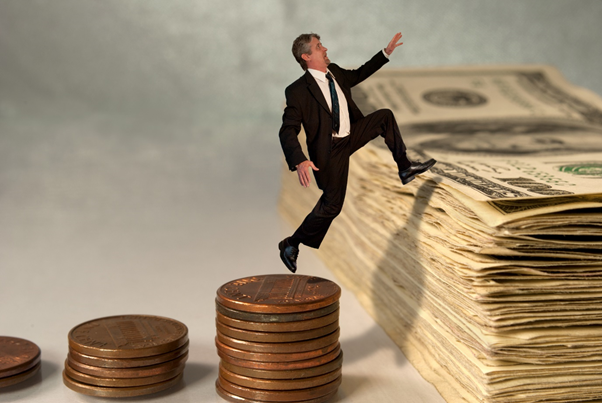 Source: © Mike2focus | Megapixl.com
What are the qualities of a Market Leader?
A good market leader should be customer-focused and should never underestimate the significance of consumers when it comes to an organisation's growth. Customers are the lifeblood of every business, which means they have the power to make or ruin it.
Market leaders should clearly understand what they require, where they wish to go, and how they will get there. In addition, an effective market leader must anticipate prospective future developments that may impact the operation shortly. Such foresightful leaders always put themselves ahead of their rivals to ensure they are prepared to deal with the repercussions.
A market leader should be adaptable to any changes that arise from unanticipated repercussions and guarantee that they can enhance the quality of their services or items to keep up with changes in the corporate environment.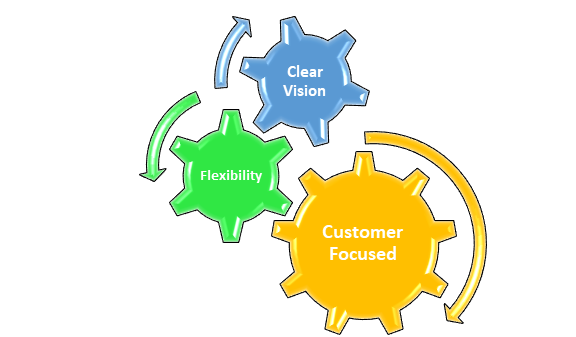 Source: Copyright © 2021 Kalkine Media
What are the benefits of being a market leader?
Market leaders are frequently capable of utilising their status to boost cost-effectiveness and use their first-mover benefit to set price trends and effectively control the market.
Leaders in the market have a lot of power and brand Strong brand loyalty aims to keep current customers while also attracting new ones.
Due to its ability to access massive databases, a market leader tends to be aware of the buying decisions made by its customer base. As a result, it permits them to use effective marketing strategies to boost the brand image of their items.
What are the market leader's drawbacks?
When a firm rules a specific sector, rivals may blame it for monopolising the market. As a result, it has the potential to invite antitrust law and the attention of market regulators.
For instance, Amazon has been criticised for using deceptive pricing tactics on multiple occasions to outpace its rivals and gain market dominance. In addition, market leaders also tend actively pursuing mergers and acquisitions of new rivals, which could undermine their brand value.