Definition
Related Definitions
Fair Credit Reporting Act (FCRA)
What is FCRA?
The Fair Credit Reporting Act (FCRA) is legislation in the United States promoting the accuracy, fairness, and privacy of a consumer's data. It is the federal law regulating consumer reporting agencies, credit and financial agencies that gather, store, use and circulate consumer information for use in background checks. It controls the use and distribution of data they collect in their consumer reports. In addition, it helps consumers understand their rights with regard to the information they provide to these credit agencies. Banks and other financing agencies use this information to determine credit history to approve loans. Thus, it is important to regulate it.
Summary

The Fair Credit Reporting Act (FCRA) regulates credit bureaus for collecting and sharing information about consumers.
It helps consumers understand their rights with regard to the information shared in credit reports about them.
Consumers have been given the right to permit the use of their data by any organisation. They can also seek disputes under FCRA.
Frequently Asked Questions (FAQ)
What is the importance of FCRA?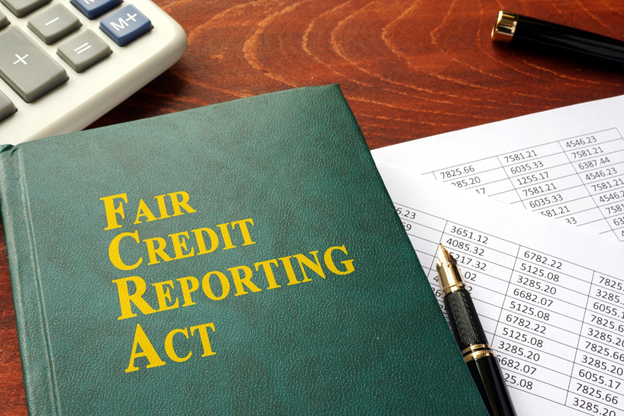 Source: © Designer491 | Megapixl.com
The FCRA organises communication mechanisms amongst consumers, creditor organisations and credit reporting agencies.
The system under the FCRA is more equitable and transparent.
It ensures that banks and other lending organisations are receiving precise credit information about consumers.
It helps credit organisations to lend safely. Consumers remain informed about their credit history because of FCRA.
The FCRA provides a method for to appeal towards a negative history on a consumer's credit report published by a rating firm.
To whom does the FCRA apply?
The FCRA applies to any company that collects and sells data about a consumer to any third party. They are called consumer reporting agencies and must follow the stipulations of the FCRA. These credit reporting agencies are called credit bureau and are not government agencies. Instead, they are for-profit, publicly traded companies dealing in the business of consumer data.
The FCRA also applies to businesses that share consumer information with consumer reporting agencies. Such companies are called information or data furnishers. Often data furnishers are banks, credit unions, credit card companies, or any other type of lending organisation with access to consumer data.
What are the obligations of data furnishers under FCRA?
Under FCRA, all information furnishers to the credit bureaus have some legal obligations, these are:
Such organisations cannot report wrong, incomplete, or erroneous information to the credit bureaus.
Prompt updation and correction of any inaccurate information are obligated by FCRA, and credit bureaus need to be informed about the changes.
Information providers need to inform the credit bureaus about any negative information reported within 30 days.
If a consumer's account with a business is closed and shares such an account with a credit bureau, it needs to be intimated.
Such businesses need to have a system of responding to any identity theft notices sent by a credit bureau.
Consumers can dispute directly with the information providing organisation for any inaccurate credit report information.
How does FCRA aid consumers?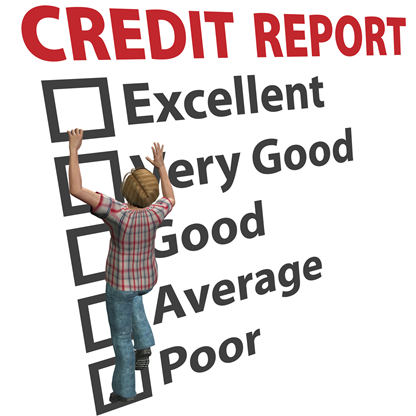 Source: © Michaeldb | Megapixl.com
The FCRA protects consumers by regulating how information in a consumers' credit report is used and retrieved.
It gives consumers the right to say if information in their credit report is used against any credit or employment or any other type of application.
The FCRA gives consumers a right to request and access all the information in a reporting agency's report.
It also restricts others' access to a consumer's creditworthiness report.
If a consumer finds some inaccurate or incomplete information on their credit report, they can dispute it. The report issuing organisation must either correct or remove the disputed information within a stipulated period.
It also helps consumers to opt out of receiving any pre-screened credit offers. Consumers can also security freeze their credit reports and ensure potential lenders do not access their credit reports without permission.
Before 1970, the discretion regarding information gathering and sharing for a consumer was with consumer reporting agencies; it has now shifted to the consumer.
What is the role of the consumer financial protection bureau?
It is the organisation responsible for protecting consumers in the financial sector. Its main objectives are empowering consumers, educating them, and enforcing laws like FCRA.
It is responsible for:
Eliminating unfair, deceptive, or abusive exercises with the help of rules, supervising organisations, and law enforcement.
It helps in enforcing laws that forbid prejudices in consumer finance.
It takes care of all consumer complaints.
It is responsible for strengthening financial education amongst society.
What is violation of FCRA?
The following are violations of the FCRA-
Delivering and/or recording old information about a consumer.
Failing to report the discharge of any previous bankruptcy.
Supplying information obtained from a credit theft previously reported by a consumer.
Combining and sharing credit information of two or more consumers.
Failing to follow any dispute procedures initiated by a consumer.
Any privacy violation and disclosing the information.
Requesting and accessing a credit report use of which is not permitted by the consumer.
Inhibiting rights of a consumer under the FCRA.
How is FCRA compliance ensured?
A consumer reporting agency must seek permission from the consumer for accessing details regarding his creditworthiness.
After a consumer has read and agreed to the disclosure terms, they may provide written permission for accessing their data.
After receiving the permission, the reporting agency needs to officially tell the company obtaining a consumer's report for use that it followed all rules of the FCRA to collect it.
While obtaining a consumer's data, the agency needs to share a document that lays out the consumer's rights with regard to the data collected.
In case of any loan application rejection or employment rejection based on a consumer's credit report, a copy of the credit report needs to be shared with the candidate to verify the details mentioned in the report.
A dispute resolution is permitted to the consumer if some information is missing or not apt.