Definition
Related Definitions
Cardano (ADA)
What is Cardano (ADA)?
Cardano is a public blockchain and cryptocurrency project that is completely decentralised. It is an open-source project built by blockchain firm, Input-Output (IOHK). It created the platform to maintain operations for ADA cryptocurrency. It is a multi-layered platform providing elasticity and an easy to upgrade mechanism. Cardano platform is formed on a proof-of-stake (PoS) system that allows greater scalability using minimal electricity. It is the first research-driven blockchain platform that has come out of scientific philosophy. Cardano claims itself as a third-generation blockchain platform, aiming to improve shortcomings of previous generation Bitcoin & Ethereum.
Highlights

Cardano is an entirely decentralised public blockchain and cryptocurrency project.
It is the platform used to maintain operations for Cardano-ADA digital coins.
Cardano is a multi-layered, secure blockchain that claims itself as a third-generation blockchain, enabling smart contracts.
Frequently Asked Questions (FAQ)-
Who is the creator of Cardano?
Cardano blockchain was created by one of the co-founders of Ethereum, Charles Hoskinson. First, he identified the need for a more standardised, scalable blockchain. Then, using his mathematics background, he found out a scientific way to build such a blockchain. He later joined hands with Jeremy Wood, another worker at Ethereum, who wanted to create a blockchain for smart contracts. Cardano was then created by these two.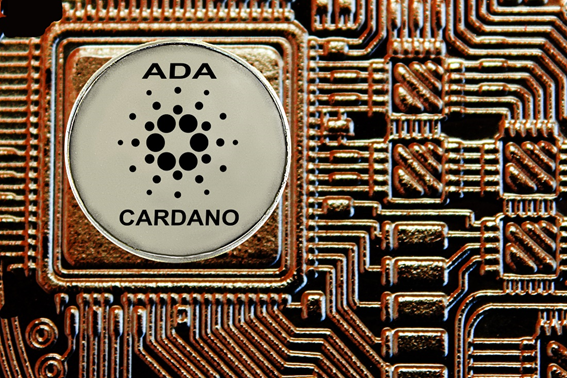 Source: © Shahurin | Megapixl.com
The primary stakeholders of Cardano-ADA digital coin are
The Cardano Foundation acts as a nonprofit, custodial entity and ensures the security of the blockchain.
IOHK firm, which is the research and development company that designed and engineered the Cardano blockchain.
Embargo, which acts as a large funding entity for Cardano's development.
What are the key features of Cardano?
The Cardano blockchain is the first-of-its-kind, decentralised network, entirely based on scientific and mathematically derived principles.
It has been designed by experts from the fields of cryptography and engineering.
The Cardano blockchain helps build intelligent contracts to create decentralised applications and protocols.
Holders can also use it for many other finance specific applications at a minimal fee.
Cardano is continuously developing a blockchain that meets all regulations and environmental norms.
Cardano has done separation of accounting and computational layers on its blockchain.
It has solved the blockchain problem of the creation of a secure voting mechanism for token holders.
It has also included a feature of obtaining an infinity scalable consensus mechanism..
How does the Cardano blockchain architecture work?
The Cardano blockchain is made up of two core parts-
First- Cardano Settlement Layer (CSL), which acts as a unit of account. It is the place where token holders send and receive the Cardano- ADA cryptocurrency. The transactions are quick and entail minimal transaction fees.
Second- Cardano Computational Layer (CCL), which is a set of protocols. It is the backbone of blockchain and is used to run smart contracts. It ensures security and compliance on the platform. Other advanced functionalities like blacklisting and identity recognition are also done using CCL.
The Cardano open-source code is written in universally recognised 'Haskell', a secure programming language. The blockchain works on a tailormade proof-of-stake (PoS) blockchain protocol. The protocol was designed to achieve consensus and is called Ouroboros. The consensus mechanism allows secure transfer of Cardano-ADA. It also ensures the safety of intelligent contracts generated on the Cardano platform. At the same time, Ouroboros provides prizes to token holders who dedicate their ADA digital coins to the network. The reward is given to them because they help ensure network consensus.
The network randomly selects a few nodes to have new block mining opportunities. Such nodes are termed, slot leaders. Each slot in the blockchain is called an epoch. There can be infinite parts of an epoch. It thus means that the Cardano blockchain is infinitely scalable. It is, therefore, possible to run numerous transactions on it without hitting a bottleneck.
Slot leaders can mine their specific epoch or sub-part an epoch. Any participant who helps mine an epoch receives a reward for services rendered. Thus, all token holders who stake ADA coins to the Cardano blockchain platform have a fair chance of mining a block and receiving the reward. Thus, there is no need for excessive computational power commonly seen in other proof-of-work (PoW) blockchains. It also guarantees an objective and fair staking model that is not found in other PoS blockchain protocols.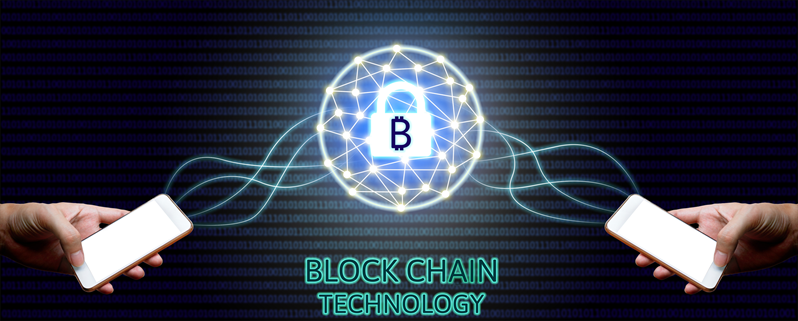 Source: © Wutzkoh | Megapixl.com
What are the uses of Cardano-ADA digital coins?
The Cardano- ADA digital coin can be used to transfer and store value just like cash, currently in use.
ADA holders who stake their coins to the blockchain get rewarded, and it helps maintain security on the Cardano blockchain.
Cardano crypto can also use ADA digital coins for voting. The Cardano blockchain is not miners who vote for changes in the protocol; it is the token holders.
In the future, Cardano plans to allow developers to utilise ADA coins to create smart contracts. Then only holders of Cardano coin would be able to execute these contracts on the blockchain.
How can one buy/sell the Cardano- ADA?
Anyone can buy or sell Cardano- ADA digital coin from any cryptocurrency exchange. However, an ADA holder needs to have a private key for offline holding. In contrast, online Crypto wallets are another option. Full-node wallets developed by Cardano are Daedalus and Yoroi.
Daedalus Wallet is a full-node desktop wallet. It is not centrally hosted and is available for Windows, macOS, and Linux. Encrypted private keys offer protection against any security threats. For cold storage, the Wallet can also be exported to a paper certificate. In addition, it comes with powerful backup features that allow fund recovery at any time.
Yoroi Wallet is a one-click-install, light wallet. It is a day-to-day wallet for any Cardano user available in a web-based extension or downloadable app form. Encrypted private keys in Yoroi wallet are never shared with servers. Yoroi has inbuilt security-audited, robust codes. In addition, it has a light, user-friendly interface.
All that you need to know about Cardano Crypto
How does one store Cardano- ADA coins?
Cardano- ADA can be stored using the Daedalus or Yoroi wallet or other third-party wallets. A cryptocurrency wallet or a software program is used to store public and private keys. It helps send and receive digital currencies, monitor balance, and interact with the crypto blockchain. A hot wallet is an online wallet accessible on mobile and computers using the internet. While a cold wallet is an offline wallet, it is not connected to the internet. These are hardware wallets accessible using private keys. Cardano blockchain is explicitly supported by Trezor and Ledger hardware wallets. These can be used to access ADA digital coins offline.