Definition
Business to Consumer (B2C)
What is Business-to-Consumer?
Business-to-Consumer (B2C) refers to commerce between companies and consumers. B2C companies directly sell goods and services to consumers (mostly households). B2C market is perhaps the most common market and involves shopping at malls, dining at restaurants, buying a car, subscribing for TV channels etc.
B2C companies also sell to customers over the internet through e-commerce channels, which have grown significantly over the last two decades. In many industries, the growth and scope of B2C e-commerce models have questioned the need for intermediaries in the industry.
For example, the insurance industry is now offering insurance plans over their mobile phone applications, effectively eliminating the requirement of insurance brokers. Similarly, consumer goods companies are using e-commerce to deliver goods to consumers directly from factories.
Although B2C business models have been present in the market for quite a long time, the growth in digital capability, internet accessibility, online sales channels have driven the B2C business models to direct consumer channels.
The emergence of B2C channels
By late last century, the commercialisation of internet led to a market frenzy driven by dotcom companies. This market madness during the dotcom drove investor expectations to extremely high levels, and companies just needed dotcom at the end of the name to get massive investor traction.
Domain registrations shot up increasingly. As the 20th-century approach finish line, there were many companies with dotcom at the end of the name. Even though many businesses did not succeed in their ambitions, the floor was set for B2C business models.
How B2C is different than B2B?
Unlike B2C, Business-to-Business (B2B) is a market between two companies rather household consumers.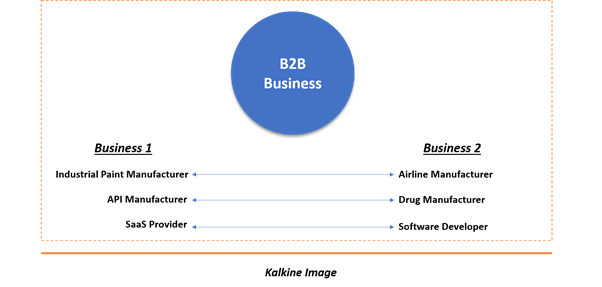 B2C market players have immense potential to become a global name with a strong foothold of e-commerce, and increasingly businesses are adopting new ways to enter new markets. Now B2C companies have far better reach than ever before.
Traditionally, the B2C market has had a physical presence majorly through brick and mortar channels, and stores continue to be the choice for most people availing products or services. With e-commerce into play, the companies are offloading overhead costs, especially store leases.
Even marketing in the B2C market is quite different from B2B, there is a greater emphasis on branding and awareness. Although direct customer interactions are minimal, the companies focus on interactions with customers indirectly through regular advertisement and marketing.
Marketing and advertising remain one of the significant drivers for B2C sales. It is quite visible through the creativity of new and influential advertisements of companies selling consumer goods. B2C players also spend a considerable amount of money to sign influential personalities as their brand ambassadors.
They often attempt to invoke an emotional response from customers and improve the value of the brand for customers or brand loyalty. The companies also conduct extensive research on the target customer base and stress on quality, brand, social appeal, customer service and convenience.
Since consumer taste and preferences continue to evolve constantly, the consumer-focused companies are also required to keep pace with changing environment and consumer behaviour.
With the increasing penetration of internet and social media, the marketing channels of the B2C market have transitioned to social media platforms, content marketing, influencer marketing, e-mail marketing, SEO optimisation etc.