Highlights

The activated carbon market is reportedly projected to expand in the near future
GFL reported a year-over-year surge of 40.4 per cent in its revenue in Q2 2022
Global Water Resources pays monthly dividend of US$ 0.025
Canadian investors could explore clean stocks like GFL Environmental (TSX: GFL), H2O Innovation (TSX: HEO) and Global Water (TSX: GWR) amid reports of the activated carbon market expected to expand in the near future.
Market research agency The Business Research Company (TBRC) recently projected that the activated carbon market size could increase at a compounded annual growth rate (CAGR) of 12.8 per cent to US$ 8.73 billion in 2026.
With increased focus on clean and recycling technologies, let us discuss these three TSX clean stocks.
1. GFL Environmental Inc (TSX: GFL)
GFL Environmental is a large-cap company that offers waste management services, including liquid waste. This industrial company reported a year-over-year (YoY) surge of 40.4 per cent in its revenue to C$ 1.7 billion in Q2 2022. The Canadian environmental service company posted a net profit of C$ 64.3 million in the latest quarter, relatively higher than C$ 62.5 million a year ago.
GFL stock dipped by over 26 per cent year-to-date (YTD). According to Refinitiv data, GFL stocks held a Relative Strength Index (RSI) of 56.12 on July 27, denoting moderate momentum.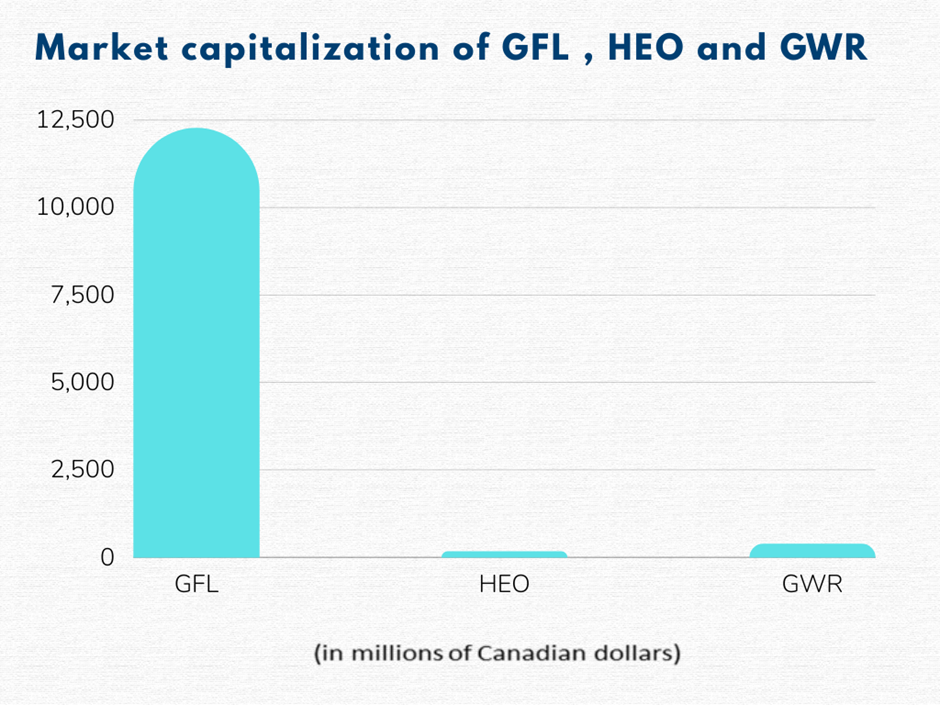 ©Kalkine Media®; ©Garis Studio via Canva.com
2. H2O Innovation Inc (TSX: HEO)
H2O Innovation is a Canadian water treatment firm with a market capitalization of C$ 174.61 million. The water utility firm recently announced the unification of Piedmont, PWT and Genesys into a 'unique' business line, which includes speciality chemicals, consumables and components.
HEO stock plunged by about 17 per cent YoY. As per Refinitiv findings, HEO stocks held an RSI value of 50.2 on July 27.
3. Global Water Resources Inc (TSX: GWR)
Global Water is a smallcap water resource company. The C$ 404-million market cap company recorded a return on equity (ROE) of nearly 16 per cent, which reflects profitability. GWR also pays a monthly dividend of US$ 0.025.
The GWR stock sank by roughly 26 per cent in 12 months and noted a moderate RSI value of 50.41 on July 27, as per Refinitiv.
Bottomline
According to the latest TBRC report, the activated carbon market size is anticipated to expand to US$ 5.4 billion this year at a CAGR of 12.5 per cent from US$ 4.8 billion in 2021. In the light of such estimates, clean stocks like GFL, H2O Innovation and Global Water could be one to watch.
Please note, the above content constitutes a very preliminary observation based on the industry, and is of limited scope without any in-depth fundamental valuation or technical analysis. Any interest in stocks or sectors should be thoroughly evaluated taking into consideration the associated risks.