Highlights

Platina Resources (ASX:PGM) has announced a share placement to raise AU$2.225 million to accelerate growth across its gold portfolio.
The company looks to fund due diligence work and costs related to the recently announced acquisition of Sangold Resources.
PGM has planned reverse circulation and air-core drilling programs across its WA gold assets.
The placement is expected to conclude on or around 22 August 2022.
Platina Resources Limited (ASX:PGM) has secured firm commitments from investors for a share placement to raise AU$2.225 million in gross proceeds.
The ASX-listed gold explorer will issue up to 89 million ordinary shares at a price of AU$0.025 per share under the placement, which is due to close on or around 22 August 2022.
Besides, the company is likely to issue 8 million broker options with a strike price of AU$0.045 with a 24-month term to Euroz Hartleys Limited, the Lead Manager to the placement. The option issue is subject to shareholder approval.
The company seeks to advance various planned works and the recently announced acquisition to expand its gold assets portfolio in Western Australia.
Funds to drive growth in Western Australian gold portfolio
The proceeds from the placement are planned to be utilised for various works, including the following: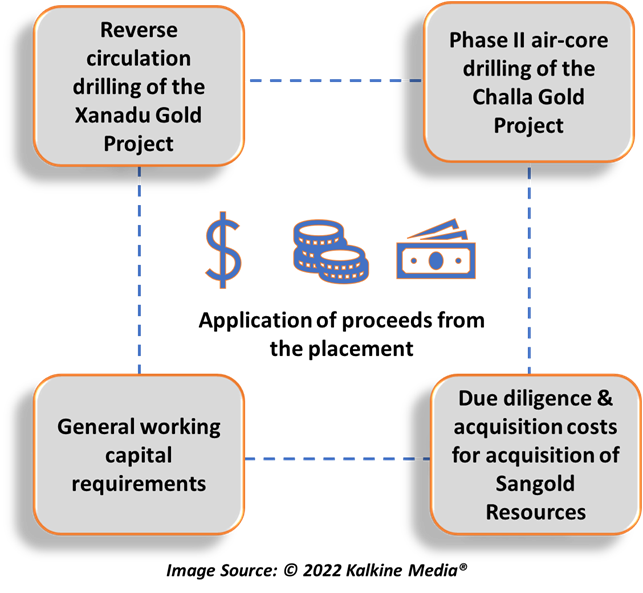 Data source: PGM update, 12 August 2022
The RC drilling of the Xanadu Gold Project is slated for late August 2022. Moreover, the Company plans to commence Phase II AC drilling after receiving and reviewing assay results from Phase 1 of the AC drilling at the Challa Gold Project.
Recently, the company announced an expansion of its portfolio of gold assets with a conditionally binding term sheet signed for the acquisition of Sangold Resources Pty Ltd. As part of the acquisition, the company will have full ownership of the high-grade Brimstone Gold Project, the Beete Gold Project and the Binti Binti Gold Project.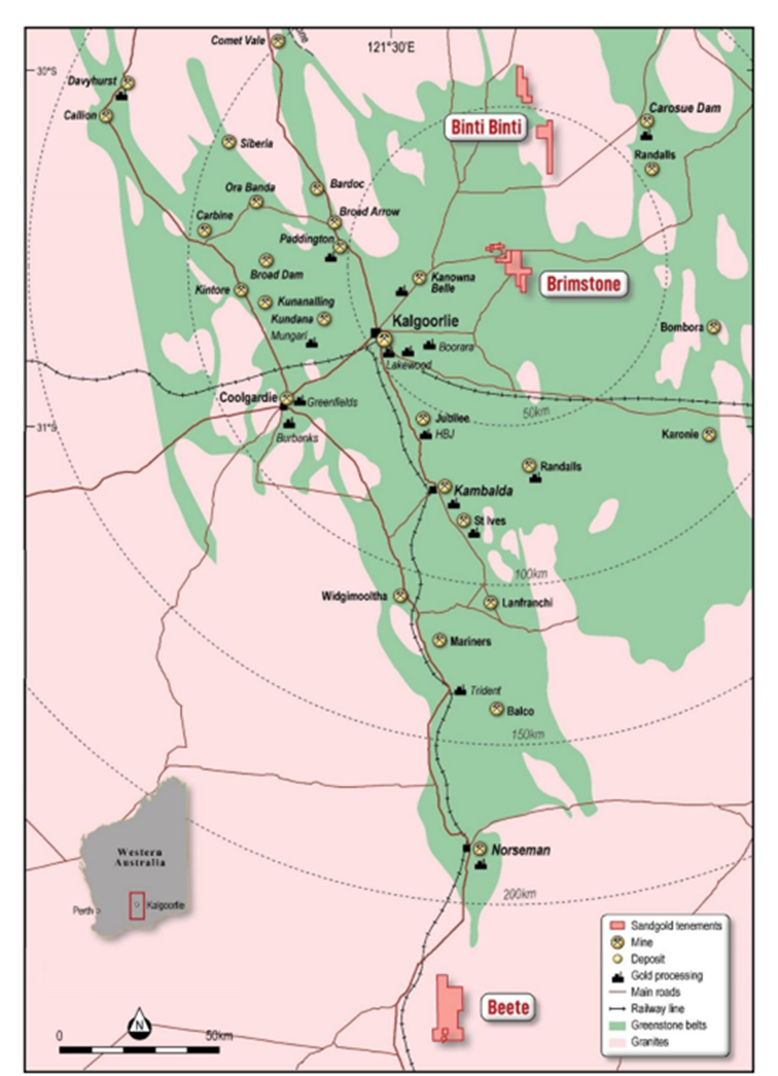 Image Source: Company Announcement
All of these projects are located in world-class gold districts. The acquisition currently remains subject to the finalisation of due diligence by the company.
Platina advancing NSW Scandium Project
Besides progressing its gold portfolio, PGM looks to utilise funds towards advancing its master alloy development program and permitting to secure a Mining License in relation to the Platina Scandium Project.
In tandem, PGM remains committed to finding ways to maximise value for its New South Wales based scandium project, which is amongst the world's largest and highest-grade scandium deposits.
PGM shares were trading at AU$0.032 midday on 12 August 2022.