Highlights

Fiducian Group has shown resilience against unanticipated and adverse shocks emanated due to the COVID-19 pandemic.
FID's dividend payout increased by 17% in the previous year to 26.9 cents per share.
FID looks to target continued double-digit earnings growth in coming years with a focus on building a business with a rock-solid foundation.
Fiducian Group Limited (ASX:FID) has weathered the COVID-19 storm with continued and strong support from its senior management and staff. There was a lot of damage in markets across the globe due to the COVID-19 pandemic, including a deep recession and a decline of around 35% in stock markets.
We capture a snapshot of FID's year-round developments here.
RELATED ARTICLE: Fiducian Group (ASX:FID) facilitates NSW Franchisee to acquire AU$38M in Funds Under Advice
Turning the corner
Despite the black swan event, FID believes that it has been pretty much business as usual for the Company, and the business has shown resilience against unexpected and adverse shocks.
While adapting and responding to the changing operating environment, the Company has generated a solid performance in the 25th year of its existence. A snapshot of the Company's financial performance during the year is given below: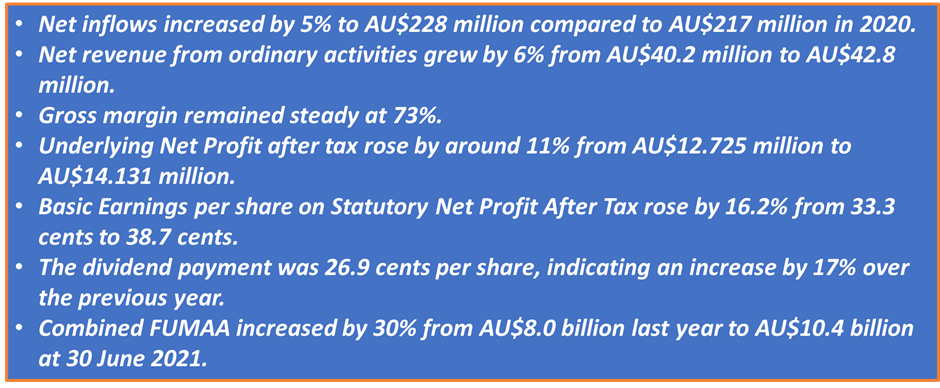 This achievement was attributed to a combination of constant and assured inflows from FID's financial planning network, a robust recovery in global stock markets and rigorous controls on cost and operational efficiencies by the management.
RELATED ARTICLE: Fiducian Group (ASX:FID) expands its offering in the billion-dollar NZ funds market, registers funds on KiwiSaver
Growth in FUA
Acquisitions of financial planning businesses, growth in net inflows and recovery in financial markets helped Fund Under Advice (FUA) to grow to AU$3.7 billion in the current year as against AU$3 billion in 2020.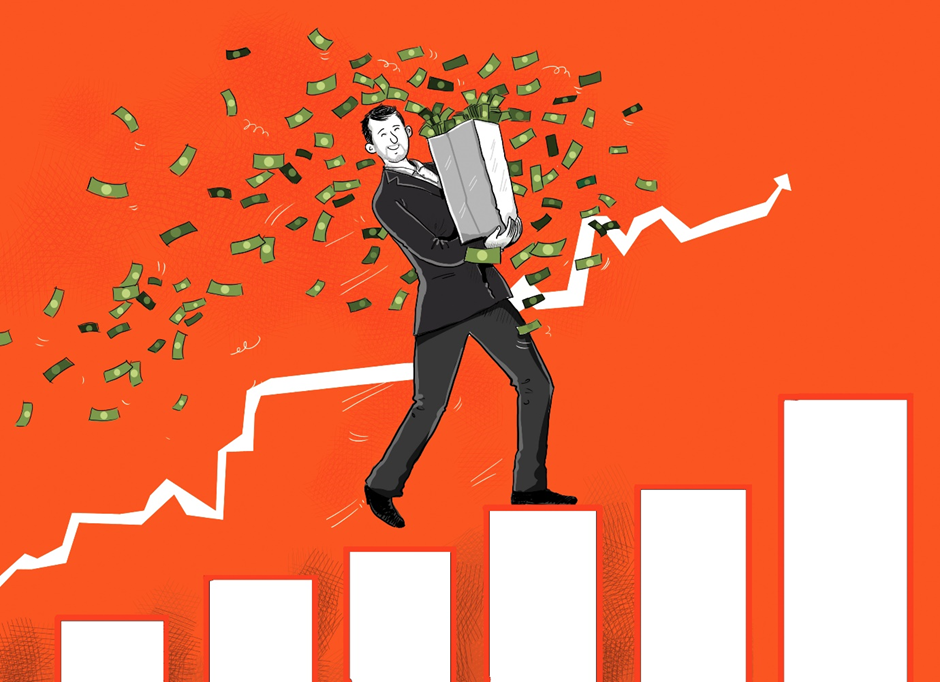 Source: Copyright © 2021 Kalkine Media
Moreover, with newer financial planners starting to realise various advantages of the Fiducian-compliant process for their clients, inflows have increased. The Company will continue to focus on generating inflows through organic and inorganic growth.
FID also anticipates the greatest level of compliance and client service from its financial planning network.
FY21 UPDATE: Fiducian Group (ASX:FID) shares hit a record high after upbeat FY21 results
Tackling competition
September 2020 saw a decline in administration fees with a view to bringing it within the bottom half of similar competing platforms. Moreover, the Company also boosted transparency as investors can funnel down through Fiducian Online and see each listed security that can be held via Fiducian Funds anywhere around the globe.
The Company has also managed to deliver quality in terms of daily processing, accuracy and customer service throughout the COVID-19 lockdown. FID's Funds under administration stood at AU$2.9 billion, up 31.8% versus the June 2020 balance of AU$2.2 billion.
Recent performance
Over the medium to long term, the performance of the Fiducian Funds in their corresponding groups has been fair, as the Company continues to diversify its assets via a variety of underlying fund managers to minimise volatility and risk. Moreover, the performance of the funds from inception to the end of June 2021 as reported in the Morningstar Investment Performance Survey has been admirable.
In a key development, some of the FID's funds are now distributed across New Zealand by their local platforms, and FID has recently registered these funds on a KiwiSaver offering.
FY21 UPDATE: Fiducian Group (ASX:FID) shares hit a record high after upbeat FY21 results
Moreover, for the recent quarter ending 30 September 2021, FID has declared that the net inflows in the Company's platform for the quarter stood at AU$82.6 million and Funds Under Management, Administration and Advice (FUMAA) were AU$11.0 billion.
FID's cash and cash equivalents at the end of the period stood at AU$17.5 million.
Forward plan
FID's strategy of establishing a business with a rock-solid foundation and building growth strategies around this base has assisted it in challenging and uncertain times while enhancing revenues and growing profits.
A strong focus on maintaining cost and operational efficiencies has helped in making the right decisions without disturbing the growth momentum.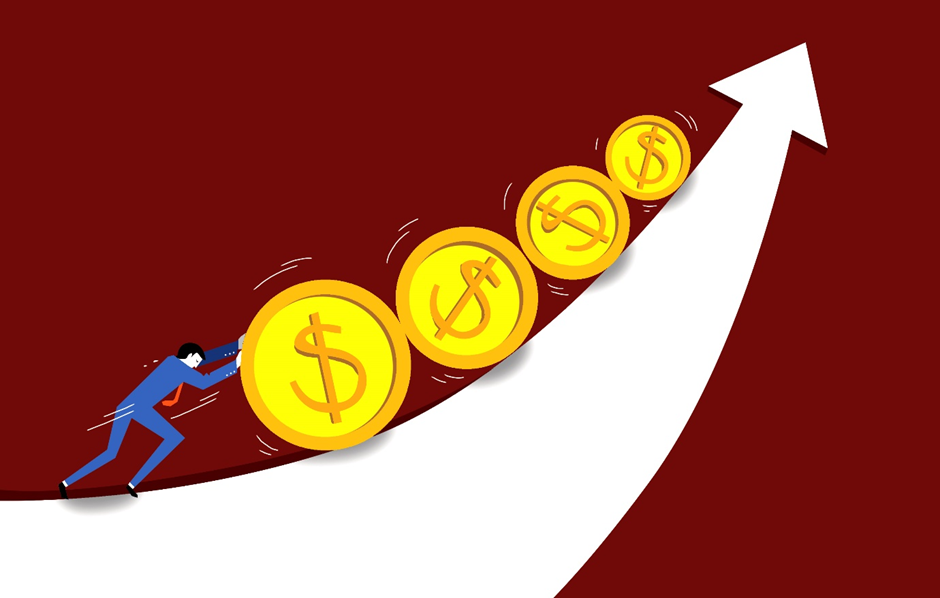 Source: Copyright © 2021 Kalkine Media
Moving ahead, FID aims to establish scale and generate consistent double-digit earnings growth as it remains confident about its positioning to deliver on the strategy. This may be possible by realising the potential of its various businesses, including Platform Administration, Financial Planning, Information Technology and Investment Management businesses.
RELATED ARTICLE: A FORCe to reckon with: How Fiducian's flagship software stands out from its peers
Bottom Line
FID looks to keep increasing revenue while boosting profits for its shareholders at a faster pace backed by a strong and debt-free balance sheet with a positive working capital and cash flow position.
FID stock was noted at AU$8.940 on 26November 2021 (AEDT:5.00PM).