Dividends are the payments made to the shareholders from a portion of company's earnings or net profits. These are either paid monthly, quarterly or semiannually. By the way of dividends, investors tend to earn a return on the stock, however, not all stocks pay dividends! If an investor has to earn dividends, he will have to choose specific stocks. These are usually paid by deep rooted firms while some companies also offer dividend reinvestment programs, allowing the investors to invest back in the company's stock, which is offered at a discount.
One important thing an investor must consider in order to benefit from the dividend is that he/she must own the stock before the ex-dividend date in order to receive a dividend. Those who buy the stock after the ex-dividend date are not eligible for the dividends.
Dividend yield is another crucial factor to be thought through! Dividend yield is inversely related to the stock price i.e. if one goes up, the other comes down. However, dividends offering higher investment yield is important to analyze, the reason being that these would not be sustainable for a longer period. It is more often assumed that firms who pay dividends do not need money to reinvest and once the dividend streams start, investors expect a regular dividend income. If in case, the company fails to make the payment due to some growth strategy or expansion plans, the stock price takes a hit.
There are two major types of dividends, namely- Special Dividend and Preferred dividend.
Special Dividend: It is a dividend paid out on a common stock but doesn't re-occur like the normal dividend. These are usually paid when there is no immediate need, or the funds are accumulated for the several years. It is distributed for occasions which are special, like corporate anniversaries, etc.
Preferred Dividend: These are the dividend paid to the preferred stock owners. Preferred stock functions less like a stock and more like a bond with fixed returns.
If you are looking for higher dividend yields, try looking for more technology and utility companies. These are well known for high payouts in comparison to the companies in other sectors. Also, dividend funds can provide you higher dividend yields. One primary reason why investor prefers stocks with dividends are because they tend to increase the overall returns and reduce the risk of their portfolios. Also, as mentioned earlier, companies with a healthy financial position pay dividends and unhealthy firms are usually not in a position to make a move for the same. Let us now see why dividends are essential for investors!
Increases the Income of the Investors: While buying a stock, investors can earn a return either by the increase in price of the stock or by earning a dividend income or both. One of the major benefits of the dividends are that they provide realized returns to the investors on a recurring basis and everyone loves passive income.
Gains for increase in price, generally termed as capital gains, are not realized until and unless you sell the stock and may disappear really quick when the price of the stock falls. Also, these provide more than the realized income if these are reinvested in an increasing interest rate market. Dividends not only increase the income for investors but also for the companies. Dividend paying stocks exhibit an overall increase in the price of the stock because of investor participation and hence become more attractive to the investors.
Helps in valuing the stock: Dividends also have a huge impact on return on investment (ROI) which is often ignored by the investors. Stock evaluation done by the way of assessing dividends is more reliable method than the usual way of price to earnings or by the way of measuring enterprise values.
Most of the analysis is done from the financial information given by the companies, but there are chances that the companies manipulate their earnings or try to improve their image for the investors. Therefore, measuring returns in terms of real cash flows is a more reliable option. Valuing a stock on the basis of historical payouts can indicate its growth and profitability and can be a stable metric for analysis.
Reduction in risks and uncertainty: Fixed income sources can mitigate the risk of the portfolio from reduction in prices. During the times of recession or downturn, it is seen that dividend paying stocks have outshined the non-dividend paying stocks and suffers less decline in value.
Owning dividend paying stocks also reduces the uncertainty of portfolio. Investors who closely scrutinize the total dividend yield would have observed a bubble forming at elevated levels of valuations. Though it is not a full proof way to detect fraud companies, anticipating dividend yields from historic payouts can be taken as an evidence to determine if the company has a real profitable business.
Dividend Offers Tax Benefits: Most dividend payments are often taxed at a different rate, usually lower than that of the rate which is used to tax price returns. Dividends also helps to take the effects of inflation into consideration. For an investor to realize profits from the investment in a company, he must have made enough profits to overcome the effect of inflation.
Overall sentiment of the company: The company's decision of not to pay dividends brings out two scenarios- Either the company has a lot of business opportunities and growth prospects to pursue or the company doesn't have enough profits to return to its shareholders. This concern can be addressed by looking at the financial performance of the company. The balance sheet with low cash balance might reflect limited funds.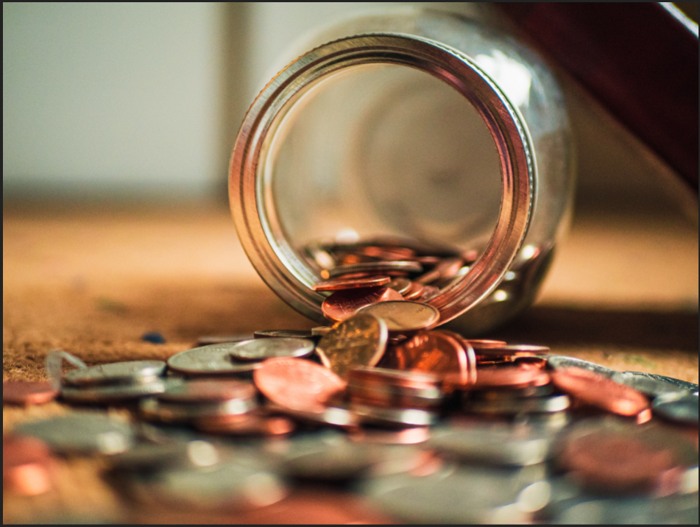 Growth of Money through DRIPs (Source: Unplash)
Some investors like to book their profits on a regular basis and don't desire for regular income. These investors have the option of reinvesting their dividends in the dividend reinvestment plan (DRIP). It allows the investors to reinvest their dividends into additional shares on date of payment of dividends at price lower than what is offered in the open market.
Taking dividends as cash payments or re-investing them is one basic question everyone has in mind. Investors have a choice; while it might seem tempting to go with the cash option reinvesting makes a little more sense! Dividend reinvestments are taxed in the same way as investment income. If liabilities are modest and an investor is able to defer/avoid them in some cases, then reinvestment option might make sense.
Another benefit of Dividend Re-investment Plan is that it doesn't involve transaction costs. Shares are automatically purchased in the brokerage accounts from the money received as dividends. This is one of the most favorable arguments in favor of dividend reinvesting since additional costs drag longer-term returns. Therefore, some major reasons to reinvest dividends are listed below:
Low Costs: As mentioned before, investing in dividend reinvestment plans entails no additional transaction cost.
Automated Process: Investing in DRIPS is very simple and easy. You can guide your broker and can set your account to automatically reinvest dividends.
Offers Flexibility: We are usually not allowed to buy less than one share, but dividend reinvestment plans are free from such restrictions. Thus, an investor can utilize such plans to gradually build up their portfolio in a dividend stocks that they otherwise might not be able to pay for.
Again, nothing in this world is free from drawbacks. This strategy is not always beneficial. It is better to simply sell the shares if your reason of buying is fulfilled. It is irrational to lock into the losses when the market is about to drop or when the business is going downhill. There is another reason of not investing in Dividend Reinvestment Plans- if you are nearing your retirement. You should not invest your money in stocks in case you need cash in next 4-5 years. It will be much safer to hold cash or in more secured instruments like treasury bonds.
---
Disclaimer
This website is a service of Kalkine Media Pty. Ltd. A.C.N. 629 651 672. The website has been prepared for informational purposes only and is not intended to be used as a complete source of information on any particular company. Kalkine Media does not in any way endorse or recommend individuals, products or services that may be discussed on this site. Our publications are NOT a solicitation or recommendation to buy, sell or hold. We are neither licensed nor qualified to provide investment advice.