We are living in an unbelievable time, where one side there are unavoidable virus news playing havoc with our mind and on another side, everything has changed in a small period. Suddenly, handshake and high-five culture are not acceptable in social etiquette, and we don't know how and when things will be normal again.
When we all are forced to work from home due to the lockdown restrictions, the digital jobs marketplace Freelancer has suggested multiple points on how things are changing in the businesses and job market, and what is coming our way in future. As per this freelancing platform, the work from home culture is going to increase in the future, and it has multiple advantages for both the employees and employers.
When the world is battling the coronavirus crisis, there are these most significant remote workforce experiments in history going on. Thankfully, technology advancement has already paved the way for the possibility of remote working and freelancers have been practicing this since long. However, now it seems to come in the mainstream.
Benefits of a remote workforce
Image source: Pixabay
Increased productivity: There is this general curiosity that will the employees be as productive while working from remote places as they are in the office in front of the managerial supervision. On this, freelancer says that productivity indeed increases. To add to this statement, lets refer to multiple studies that show that remote work increases the employees' productivity.
There is one such study by Stanford Professor of Economics Nicholas Bloom. This study was a two-year-long experiment conducted on two pools of China's largest travel company, Ctrip's call centre staff. Here, they could see the performance increased by 13 per cent and resignations dropped by 50 per cent. The company could make USD 2,000 profit per person while letting the employees work from home.
There are many such researches which led to this conclusion, to name another one, CoSo Cloud's remote employee worker study also revealed increased productivity. Seventy-seven per cent of their remote workers showed an increase in performance.
As per freelancer, the possible reason for this could be less distraction and complete control of the work environment.
Cost savings: Financial benefits are for both employees and employers. Employees can save travel expenses, and it matters a lot, especially for the employees whose offices are not near, they spend a lot of time and money travelling to the office and back. The benefit from such saving motivate employees and they are less tempted by other job offers.
The employers not only save big on hiring because of remote working freelancers they also save on infrastructural part such as waste management, electricity usage and so on. Rental is a considerable saving, for example, if you pay between USD 8 - USD 23 per square foot every month for the rent and assume that you have ten employees in your company and each employee needs between 150 - 175 square feet of space, so, the total monthly rent will be in the range of USD 12,000 - USD 40,250.
Many companies have started understanding this and have adopted an entire remote workplace model. Big names who provide remote working to the employees are Wordpress, Clevertech, and Hotjar.
Enhanced trust between employees and employer: Though several organisations hesitate to adopt the work from home model due to lack of confidence, however the findings say that the employees work more diligently from home.
A good employee will perform from any location be it office or home, and a bad one will not even perform in office, so the work from home privilege can be given to the one with a proven track record of better performance. Once, employers trust the employees, the later will reciprocate with better performance, and when the relationship enhances, the company will have more employee retention to their credit.
New business trends emerging by the ongoing pandemic
Thanks to the changing way of living, simultaneously, there is a need arising to modify the business solutions. Let us discuss the changes we need to bring in our businesses.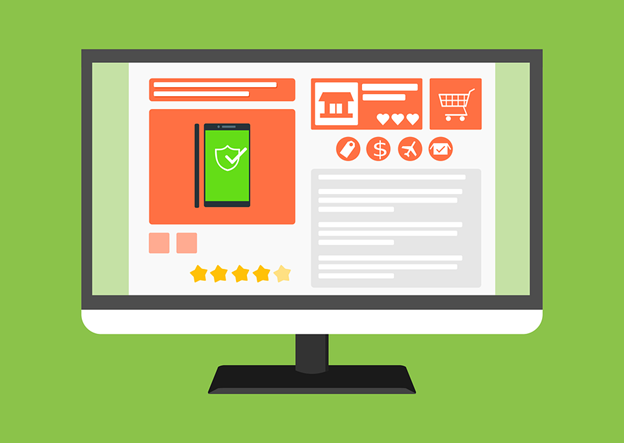 Image source: Pixabay
Consumers shop more online, but they have not abandoned the stores completely. There are two reasons for this. First, you get the product instantly and second you can examine your product before buying.
So, if brick and mortar stores want to cater to customers online, then they must include these experiences in online shopping. It will require more investment in the research and development for high-tech delivery options to deliver to a large number of customers at high speed. Some possible solutions include autonomous delivery trucks and drone delivery.
For examining products, augmented reality technology can be integrated into a website or mobile shopping app.
Customers are more skeptical: Businesses need to demonstrate their trustworthiness and integrity in the wake of rising online scams and cyber-attacks. It could be achieved by creating video as customer testimonials and readily available phone conversation option for customers. It will help you to get more referral due to better customer services.
Zoom is the latest victim of cyber attacks by hackers. The hackers could hack into the video meetings. So, marketing strategies for software solutions must highlight security as the main selling point. Now, online security is of paramount importance for businesses working through remote workforce model.
People need more entertainment in the lockdown period: As people are quarantined at home, demand for stay at home entertainment has increased immensely. Netflix traffic surged, video gaming is up by 75 per cent, and Disney has sped up the releases of Star Wars: Rise of Skywalker and Frozen 2.
Right now, everyone wants to distract their minds from the corona crisis. It allows businesses to create highly entertaining and engaging content. It could be achieved through dedicated marketing projects and social media posts.
Gamification of a non-gaming context is a great idea. For example- fitness apps that make regular exercising a game by rewarding users and celebrating their progress once they complete goals. For gamification, you need to identify a problem your target audiences are facing and create an app solution that encourages the user to solve the problem and at the same time, it is fun to use.
The freelancing platform is suggesting that there are new challenges in front of us. However, while solving these problems, we will get the way to our future, and emerging trends due to the crisis are shaping future businesses.