The coronavirus crisis has forced all of us to remain inside our homes. Many retail stores remain closed due to lockdown restrictions, and consumers are sitting at home. The crisis is looming, and novice in nature, and the challenges are endless. However, in this time of crisis, online retailers have some pockets opportunities as consumers prefer online shopping, which they can do from the comfort of their homes.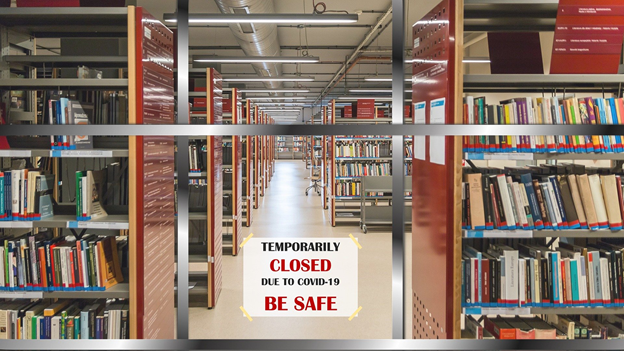 Source: Image by Queven from Pixabay
Thanks to this deadly virus fears, we are on the verge of entering into a gloomy economic recession period. The daily news reports from around the world is not confidence inspiring, with daily reports of massive layouts across the sectors. Due to the looming recession, consumers prefer only to buy, what they need, and impulsive buying is going to take a backseat for a long time to come.
Online retailing's future looks promising!
Right now, we all are practicing social distancing to curb the spread of corona infection. All governments and health institutes are educating all of us to follow it even once the lockdown phase gets over. So, there are chances that when the lockdown is lifted, the buyer will be reluctant to go out in the crowd and do the shopping in-store. This possible changed behavior of consumers brings many opportunities for online retailers.
In Australia, until now, not many preferred online shopping and the e-commerce industry lagged as compared to other developed countries. However, all of a sudden, due to the ongoing crisis, there is a surge in online shopping. The industry is gearing up to get the most out of the opportunities. At present, the challenge is, the merchant might not be ready to handle such enormous demands.
Another interesting point is, even though people are buying more online, but the demand is not the same for all products. There is more demand for food, grocery items, hand sanitizers, and mask.
Do Read: Guide to Invest in 2020 Bear Market
City Chic is focusing more on their online store
Fashion online retailer City Chic Collective Limited (ASX: CCX) is also facing the brunt of the COVID-19 impact. The Company informed the stakeholders that its New Zealand and Australian stores are temporarily closed. The decision came on back of the Australian and Federal State Governments directives. However, the online sales would continue. It is to be noted that over two thirds of the Companies sales are from online sales. In order to wade through the store closure impact, City Chic has undertaken certain measures such as reduction in inventory intake and directing it to online channels, curbing non-essential capital expenditure and focusing on improving working capital efficiencies.
Moreover, it has recently strengthened its financial position by refinancing its existing debt of $17.5 million to a larger one, $35 million, extending for three years.
CCX closed the day's trade at $2.010, marginally up by 0.5% as compared to its previous day's close (as on 17 April 2020). Its market capitalisation stood at $400 million.
Baby Bunting's strong online presence reassures its success in the future.
Baby Bunting Group Limited (ASX: BBN) is also taking appropriate measures to safeguard itself from the corona crisis. It has released a statement on 23 March 2020. It states that total sales growth stood at 12.4 per cent and comparable store sales growth is 6.2 per cent during the second half, a period from 30 December 2019 to 22 March 2020.
Online sales growth during the same period is 28.6 per cent. Furthermore, total sales growth is 10.0 per cent, and comparable-store sales growth is 2.5 per cent in the year-to-date segment. The company also stated that their supply chain was minimally impacted and inventory, international logistics, and supplier factories are all returning to normal.
However, in an uncertain market, BBN is making adjustments to reduce costs and capital expenditure. The company is deferring around $7 million of capital cost, which was scheduled for the second half, to preserve available funds.
The company added that its online store is doing well, and online sales continue to grow.
BBN closed the day's trade at 2.670, that is up by 4.706 per cent (as on 17 April 2020). The market cap stood at $325.29m.
How's life under lockdown?
Prime Minister Scott Morrison has quoted that year 2020 is going to be the most challenging year for most Australians. The Federal Government has said that the COVID-19 pandemic is going to affect the country for at least the next six months.
In this period of lockdown where everything is closed, and people cannot go outside unless necessary, Prime Minister said that the Australians must be prepared to change the way they live for at least the next six months.
Health Minister Greg Hunt said that the government sees this as a six-month window for Australia. It might be shorter or longer. The government is taking strict decisions to curb the virus, and this window is their best estimate on the arc and course of the virus.
It is also clear that not all restrictions will be there for six months, but Australian's life will be different for this period, and the COVID-19 pandemic's effect will be there on their lifestyles in some way or the other. NSW indicated that among other restrictions, the isolation rules would last for at least 90 days.
Online sales surge due to Australian's Pantry stocking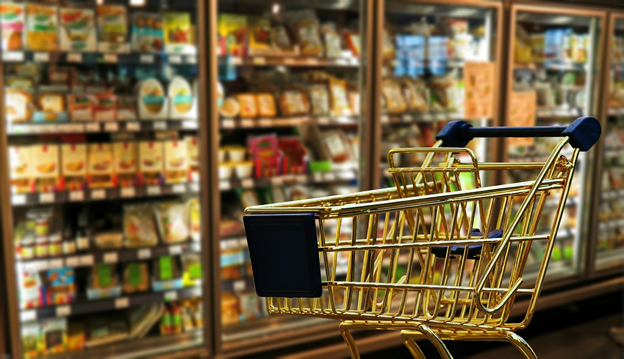 Source: Image by Alexas_Fotos from Pixabay
People all around the world are doing fear buying of essential items so that they will not face any shortage during the lockdown period. Australia is no different; consumers here are hoarding grocery and medical items. There is already a shortage of essential things like medical face masks, hand sanitizers, and toilet paper, and there is uncertainty about when supplies will come again.
The high demand for these products is going to impact the manufacturers' supply chain directly. The replenishment will soon be achieved for the products whose production is local. However, the shortage will remain for the products that get manufactured in China or where packaging is sourced from virus impacted countries.
Even though sales of these products have increased, retailers are facing challenges to keep up with the demand. The retailers need to keep the most demanding items on their shelves. At the same time, they need to have a plan in hand to manage long gaps in their product portfolios. How the retailers will manage their stock levels will be crucial to their sales. Continuous out of stock will leave buyers with no choice but to visit other stores to get the required items, and the retailer would not want to lose on valuable customers.
In these tough times, brand loyalty will also be tested as managing a budget is more critical for the buyer than going for a particular brand.
When buyers are adjusting to the new ways of shopping with their changed buying priorities, the retailers are busy in shaping up their businesses in this unprecedented time to meet the demands.
---
Disclaimer
This website is a service of Kalkine Media Pty. Ltd. A.C.N. 629 651 672. The website has been prepared for informational purposes only and is not intended to be used as a complete source of information on any particular company. Kalkine Media does not in any way endorse or recommend individuals, products or services that may be discussed on this site. Our publications are NOT a solicitation or recommendation to buy, sell or hold. We are neither licensed nor qualified to provide investment advice.