Ever since the coronavirus outbreak, EdTech sector is witnessing a sudden spike in demand. With many students under locked down, online courses have come to their rescue to upgrade their skills.
During the pandemic, safety is the topmost priority, but the lockdown will have its social and economic ramifications later on. Right now, it is a public health emergency where everyone needs to follow the government instructions to curb the infection.
When education institutions are closed in most of the world, the schools and colleges are adapting and shifting their curriculum online. While schools and colleges are busy on this large-scale transition, the edtech companies have come forward to help teachers in providing online education to the students. This has come as a big positive break for these Edtech companies that offering their resources and services.
Though the education institutes are facing the initial teething problem, it seems the online education boom has arrived.
The lockdown came as almost a blessing in disguise for the edtech companies, and the demand is now tenfold for these platforms as students have no choice but to learn online. As per the industry experts, right now the industry needs to maintain the momentum. In the coming period, the companies will invest in long-term innovations to gain traction in global markets.
These companies are even offering free professional courses during the lockdown, which otherwise were paid. These courses are free for a time-bound period of lockdown.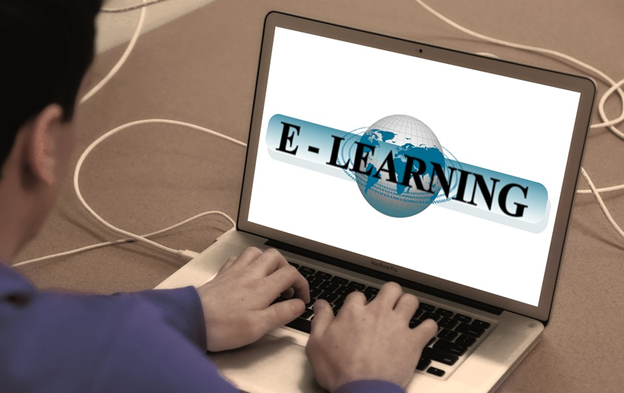 Image source: pixabay
In Australia, Edtech companies' growth been substantial in the past couple of years. It has almost doubled in the past few years. However, industry hub EduGrowth and Deloitte released a census. As per the census, to compete in overseas markets, the sector needs innovation.
Companies are rapidly modifying technology solutions to respond to the heightened demand due to the closure of educational institutions. Right now, online education has become a necessity for students.
Companies report benefit during COVID-19 crisis
iCollege Limited (ASX: ICT) announced record cash receipts of AUD 3,170,000 for the quarter ended on 31 March 2020. Thanks to its dynamic revenue split, its revenue doesn't heavily rely heavily on international students alone like few of its competitors. 51 per cent of the revenue is from international students and the remaining is from government-subsidised domestic students.

Source: Company's Report
The business model is such that it could quickly adapt to meet new demands during the ongoing crisis. It turned its focus to revenue-generating activities for domestic students. ICT is providing training in vocations such as community services, health care, IT, building/construction courses. The company is providing professional courses to make students ready for new job roles.
As per the company record, it was quick in taking appropriate actions when the crisis had begun. It transitioned quickly to online classes and prevented any disruption in completing the class curriculum. ICT practised social distancing in a staged manner. Initially, it reduced the number of students on campus and eventually closed the international student campuses and delivered learning in a quality online platform and received positive feedback from students who are attending the online classes. This move comes on back of the regulator- ASQA's guideline to address the current challenges.
iCollege also benefitted from voluntary salary reduction by its Board members and senior leadership team.
ICT shares last traded on 24 April 2020, at $0.045, with a market cap of $23.86 million.
Kip McGrath Education Centres Limited (ASX: KME) recently reported on the impact of COVID-19 on its business and the steps it has taken to provide quality education to the students during this unprecedented time. Storm McGrath, CEO and MD said, the company had to close all its centres across the globe due to the pandemic. However, the company turned to online classes to continue providing uninterrupted education to its students. The company has seen high utilisation of its online offering, with online lessons significantly jumping from 1,900 offered in February 2020 to 13,000 offered in March 2020. Further, it has been able to scale without any major issues.
The revenue generated during nine months to 31 March 2020 is AUD 13.3m, up by 13.7 per cent over the previous corresponding period. The company responded quickly and taken appropriated steps to mitigate the financial impact of the crisis. The steps included reductions in Board and staff costs, deferral of the interim dividend, a recruitment freeze and deferral of non-essential expenditure.
The company also stated that due to a highly uncertain market condition, they could not provide earning guidance. The business' focus is now on online products to capitalise on the online education demand surge due to COVID-19 related lockdown.
KME was trading at $1.050 with a market cap of $47.5 million (as on 27 April 2020, AEST: 3:58 PM).
Edtech industry booms across the globe due to corona crisis
Image source: pixabay
UNESCO has called the coronavirus crisis the largest peacetime disruption to education in recent history. The pandemic has forced thousands of colleges and universities to go online. Top institutes like Standford and Harvard cancelled the face to face lectures and opted for the virtual meetings using Skype or Google Classroom.
The spread of the virus has put the EdTech industry under pressure to deliver efficiently, and when the demand is so high, it calls for several innovations in the sector.
Top online platforms like Edx and Coursera already show that whatever is being taught in campuses can be moved to online. Startups are providing innovative degrees. Lambda, a US-based startup provides online IT courses on artificial intelligence and data science. These are nine months of degree style courses. The company gives virtual in-person classes. It also has an innovative fee charging method where there are no fees for training, but it charges a part of its graduates' future earnings after the course.
A lot is happening in the Edtech industry, and with this huge demand, the industry growth could speed up, and more innovative solutions will come our way.