The global anti-counterfeit packaging market is experiencing a shift with the significant growth in demand due to the ever-expanding manufacturing activities across the world. Particularly, there is a strong growth in the demand from the food & beverage and pharmaceutical & healthcare sectors, owning to the awareness regarding the counterfeit products and their direct impact on the users.
Sydney-based YPB Group Ltd (ASX: YPB) manufactures covert markers and additives for consumers who wish to mark their products in order to build customer awareness and loyalty, identify and remove fake products, and measure results over time. The company operates by three words- certainty of authenticity, and develops revolutionary, patented anti-counterfeit and customer engagement solutions.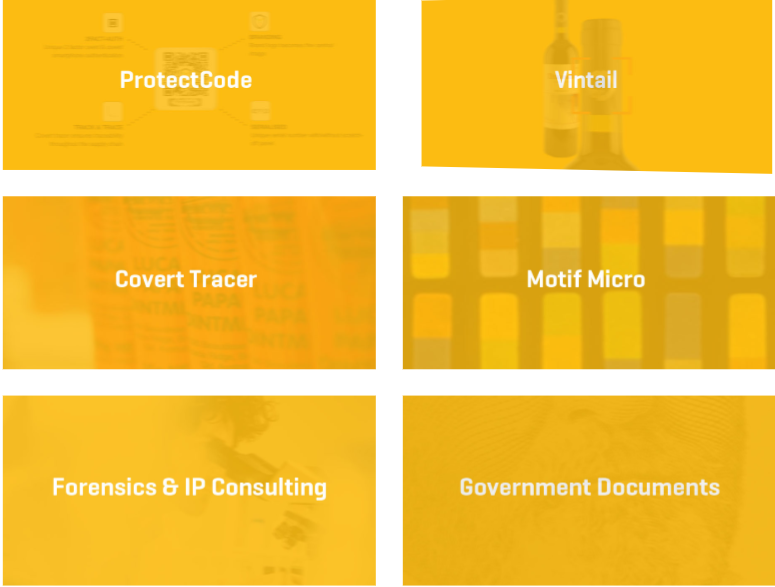 Range of Technologies and Solutions (Source: Company's Website)
These solutions are designed to connect brands directly to their customers, empowering both parties to engage one-on-one. YPB Group's expertise presently focuses on the dynamically expanding markets of South East Asia, Australia and China.
YPB and Seppeltsfield Wines signs MSA for Vintail
Yesterday, on 18 June 2019, brand protection and retail engagement specialist YPB Group announced that Seppeltsfield Wines, one of Australia's oldest wineries, established in 1851 and located in the Barossa region, has signed a Master Services Agreement for the supply of YPB's brand authenticity solutions for select lines.
Seppeltsfield is well known for its signature wine, the 100-year-old Para Tawny and the Seppeltsfield estate includes more than 420 acres of ancient vineyard, gardens and heritage-listed architecture.
The agreement marks the first combined commercial contact for of YPB's Vintail and YPB Connect solutions.
Executive Chairman of Seppeltsfield Wines, Warren Randall commented on the recent development saying that, through a smart phone tap and go process, wine drinkers would be assured that their product in use is genuine while they savour an immersive Seppeltsfield Wines' experience.
Under the Master Services Agreement (three-year term), YPB Group would derive revenue from the monthly subscription fee for the Connect platform and also from volume-based sales of Vintails.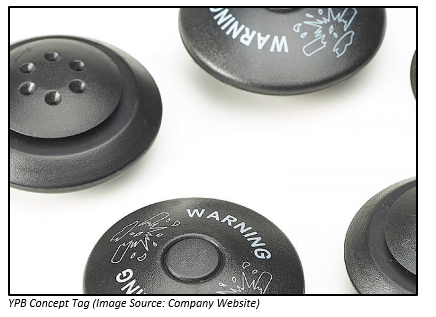 2018 AGM and Chairman's Address
Recently at the 2018 Annual General Meeting, the Chairman addressed to the shareholders explaining that the Group has evolved on many fronts since the last AGM and significant measures have been adopted to monitor expenses especially salaries (nearly halving since Q2 2018) and improving the allocation of resources toward the strongest opportunities.
In addition, he also added that during the five months to 31 May 2019, top line revenues from the Group's activities in China were up 165% compared to the same period last year, on account of promising traction in the working relationships with label manufacturers and converters including CCN and Meixin.
Revenues from Indonesia for the same period were also up 119% as the Group's key client, pharmaceutical group PT Combiphar, generated over 75 million QR codes through the Connect Platform. The total sales from through the Connect platform were up 200% year on year for the five months to 31 May 2019.
Another exciting development during 2018 and continuing has been the engagement with ecommerce platforms that come through the Cannabis sector. Since the legalisation of Cannabis in many jurisdictions, the prevalence of counterfeiting in products and accessories has also emerged.
Moreover, during the 2019 calendar YTD, the Group underwent a further management restructure that resulted in a 46% decrease in monthly employment costs compared to Q2 2018.
Update on YPB's proprietary QR codes- ProtectCodes
On 28 May 2019, YPB Group provided its shareholder with an update on the rising adoption of ProtectCodes™ as well as accompanying subscriptions to the "Connect" platform both in Asia and Australia. The Group informed that there has been a rapid increase in the market adoption of ProtectCodes™ and it has now crossed through a 75 million "Codes issued" milestone.
Recently, a number of YPB's product customers significantly scaled up the adoption of the ProtectCodes and the Connect platform including:
PT Combiphar: After successful trials on its first stock keeping unit, which is Indonesia's most popular cough syrup line, the pharmaceutical giant PT Combiphar has become one of the largest users of YPB's Connect platform solution to date.
Cannabis Confirmed: It is a joint venture (JV) of Namaste Technologies and YPB to serve the rapidly growing Vape market. Since product authenticity is a major issue in the Cannabis sector, YPB now has 4 Vape suppliers on board through Cannabis Confirmed.
Impact International: Sydney-based Impact, also YPB's partner in tube packaging, is an existing user of the Group's tracer to well-known Australian export products to China. It has further agreed to provide ProtectCodes to its higher volume tube customers.
Cellmid Limited: It also uses YPB's solutions to protect its rapidly growing évolis® product range.
A glance at March 2019 Activities
Operating cash flows- The operating results for March 2019 reflected significant improvements in the revenue line and margins achieved through lower cost of goods sold (COGS) and reduced general operating expenses. The cash receipts from sales witnessed a 39% rise.
The general overhead expenditure also reduced by 12% on the prior quarter on account of stabilisation of staff expenses. Other significant payments comprised quarterly interest payment of $ 37,000 to the convertible loan note holders while other receipts included $ 172,000 of R&D tax refund of concerning the corporate income tax return for the financial year 2017.
Capital raise and debt repayment- On 13 Feb'19, the company announced that it had received commitments to raise up to $ 1.25 million. The issue of shares under Tranche 1 raising $ 1.1 million was completed on in Feb'19, and the remaining $ 1.5 million was to be received subject to approvals at the recent June 2019 AGM.
Post the quarter end, the Group signed a Memorandum of Understanding (MoU) with LINCD HQ Pty Ltd to create the YPB token. LINCD is a wholly owned subsidiary of YPB's token facilitator First Growth Funds Limited (ASX: FGF). At the backdrop of recent improvement in the global market for digital tokens, FGF advised YPB that proceeding with the creation of the YPB token was advantageous.
The process of creating the token was to be completed by mid-April 2019. However, the company has put the work on hold as it addresses the queries that has been raised by ASX after the company's ASX release in April 2019.
Other announcements: On 4 June 2019, the Group announced that Mr Anoosh Manzoori had resigned as Non-Executive Director of YPB Group Limited effective the same day, due to an increase workload from his other commitments.
Stock performance: With a market capitalisation of AUD 5.5 million and approximately 916.93 million outstanding shares, the YPB stock is trading flat at AUD 0.006 with approximately 2.36 million shares traded as at AEST: 2:41 PM, 19 June 2019.
---
Disclaimer
This website is a service of Kalkine Media Pty. Ltd. A.C.N. 629 651 672. The website has been prepared for informational purposes only and is not intended to be used as a complete source of information on any particular company. Kalkine Media does not in any way endorse or recommend individuals, products or services that may be discussed on this site. Our publications are NOT a solicitation or recommendation to buy, sell or hold. We are neither licensed nor qualified to provide investment advice.