Highlights

Focus Universal Inc. (NASDAQ: FCUV) stock soared 302.40% at 3:32 pm ET on the second day of trading on Nasdaq.
ai, Inc. (NYSE: AI) stock jumped 3.17% at 3:32 pm ET after announcing a partnership with Google Cloud for AI enterprise solutions.
Focus Universal gave around 450.86% return YTD, while C3.ai, Inc. fell 61.72% YTD.
The stocks of Focus Universal Inc. (NASDAQ: FCUV) and C3.ai, Inc. (NYSE: AI) jumped more than 300% and 3%, respectively, in intraday trading on Wednesday.
The FCUV stock was trading at US$$20.5226, up 302.40%, at 3:32 pm ET, while AI stock was up 3.17% to US$$53.175 from the previous close at 3:32 pm ET.
Focus Universal Inc.
The company is based in Ontario, Canada, and manufactures smart devices, and hardware and software for IoT and 5G. On August 30, the company had announced the pricing of its 2,000,000 common stocks on public offer at US$5.00 apiece.
The stocks started trading on NASDAQ from Aug 31 when it saw a trading volume of 1,432,341.
The company launched its IPO in 2014. However, earlier, it used to trade at OTCQB. Focus Universal had filed for the public offering with SEC in February this year.
FCUV's 52-week highest and lowest prices were US$6.93 and US$4.61, respectively. But it broke that range on Wednesday after surging to a high of US$24.48 and a low of US$5.70 in intraday trading.
Also Read: Anaplan Inc (PLAN), PVH Corp (PVH) stocks jump on Q2 results, outlook
The company's revenue for the quarter ended June 30, 2021, was US$262 thousand compared to US$435 thousand in the same quarter of 2020.
The net loss for the period was US$480 thousand or US$0.01 per diluted share, compared to a net loss of US$628 thousand or US$0.02 per diluted share in the June quarter of 2020. Focus Universal's market capitalization is US$865 million. The stock gave around 450.86% return YTD.
Also Read: Why are GBS (GBS), Lucid (LUCID) stocks grabbing attention today?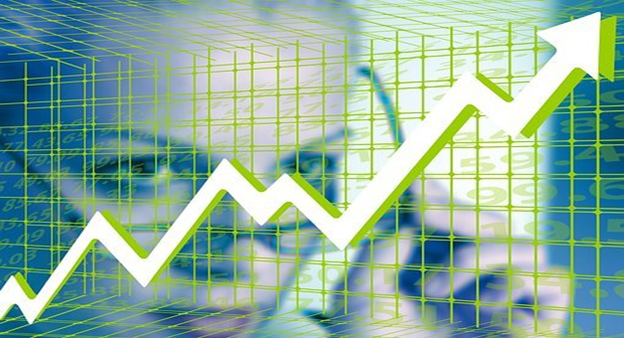 Source - pixabay
Also Read: Clearwater Analytics files for IPO: What you need to know
C3.ai, Inc.
C3.ai is headquartered in California and provides SaaS application-based AI solutions.
The stock jumped after the company announced a partnership with Google Cloud. The two companies will help provide AI solutions for different industries. As part of the deal, C3.ai and Google will jointly sell C3.ai's AI applications.
Also Read: Five gaming stocks to keep an eye on as industry continues to expand
The California-based company released its Q1 FY 2022 results on Wednesday. Its revenue for the quarter ended July 31, 2021, was US$52.4 million compared to US$40.5 million in the same quarter a year ago. The net loss was US$37,459 thousand compared to a net income of US$150 thousand in the July quarter of 2020.
Its 52-weeks highest and lowest stock prices were US$183.90 and US$44.35, respectively. The trading volume more than doubled on Wednesday from 2,578,243 on Aug 31.
Its market cap is US$5.49 billion. The company brought its IPO in 2020.
The stock closed at US$53.11 at 4:00 pm ET, and it is down 61.72% YTD.
Also Read: Sunlands (STG) effects change in ADS ratio, stock flies. Know more
Bottomline
Technology stocks saw robust growth in the recent quarters amid rising demand for various tech products. FCUV and AI could see significant growth from this favorable trend. Analysts expect the segment to continue to grow, but the pace may slow down in the coming quarters.