Highlights

PayPal Holdings, Inc. (NASDAQ: PYPL) enters the Japanese market with the acquisition of the payments' platform Paidy.
Upstart Holdings, Inc. (NASDAQ: UPST) stock jumped on partnering with Water and Power Community Credit Union (WPCCU) for providing personal loans.
Paypal generated 24.91% YTD and Upstart gave a return of 564.21% YTD.
Stocks of PayPal Holdings, Inc. (NASDAQ: PYPL) and Upstart Holdings, Inc. (NASDAQ: UPST) were up more than 1.8% and 5%, respectively, on Wednesday morning buoyed by the positive sentiments from their recent deals.
Paypal stock traded at US$298.60 at 9:08 am ET and Upstart Holdings, Inc. (NASDAQ: UPST) was priced at US$274.75 at 9:09 am ET in the pre-market. These stocks were among the most searched items on the internet on Wednesday.
PayPal Holdings, Inc.
PayPal is an American electronic payment solutions provider headquartered in San Jose. California. It is a US$345-billion company based on market capitalization.
Its P/E ratio is 71.53 and the forward P/E for one year is 84.03.
Paypal is on investors' focus after its announcement on Tuesday of acquiring Paidy, a payment platform in Japan. The platform provides buy now, pay later solutions. Paypal is acquiring it for US$2.7 billion. The transaction is likely to close by the year-end.
Also Read: Five eCommerce stocks to explore in September
The deal allows Paypal to foray into the Japanese market. It will also boost its global business.
Paypal has BofA and Paidy has Goldman Sachs as their financial advisors.
Paypal has been in the digital payment market for over 20 years and serves over 400 million merchants and consumers across the world.
Its revenue was US$6.24 billion for the June quarter of 2021 compared to US$5.26 billion in the year-ago period. The net income was US$1.18 billion or US$1.00 per share diluted compared to US$1.53 billion or US$1.29 per share diluted in the June quarter of 2020.
PayPal's stock closed at US$293.26 with a share volume of 6,789,751 on Sep 7. Its 52-week highest and lowest prices were US$310.16 and US$171.63, respectively.
The stock gained 24.91% YTD.
Also Read: 7 mid-cap consumer service stocks to keep an eye on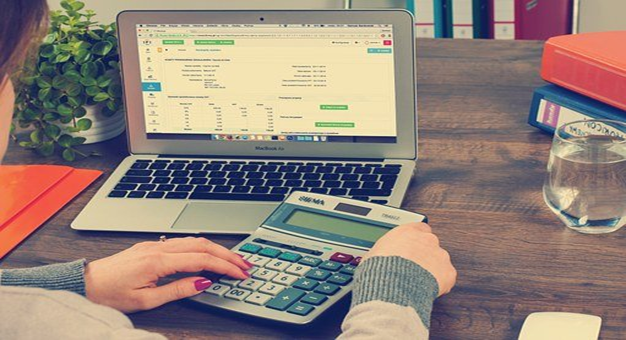 Source - pixabay
Also Read: Which are the 5 best AI companies worldwide?
Upstart Holdings Inc
It is a San Mateo, California-based financial company and provides credit services. The company has a propriety AI cloud-based lending platform to connect with clients.
Its market capitalization is US$20.4 billion and a forward P/E for one year is 301.95. The stock jumped after the announcement on Wednesday about partnering with Water and Power Community Credit Union (WPCCU), a Los Angeles County credit union, for personal loans.
The stock price rose to a highest of US$271.00 and lowest of US$22.61 in the last 52-weeks. The share volume was 5,062,165 on Sep 7, and the stock closed at US$262.7 on the same day.
For the June quarter of 2021 and 2020, it earned revenue of US$193.9 million and US$17.35 million, respectively. The net income to common shareholders was US$37.28 million or US$0.39 per share diluted, compared to the net loss to common shareholders of US$6.19 million or US$(0.42) per share diluted in the previous year's June quarter.
The stock rose 564.21% YTD.
Also Read: Crypto market crash Tuesday – key developments
Bottomline
Technology helps companies to remain competitive irrespective of the sectors. The fintech sector has seen significant growth over the past year, driven by innovation and ease of services to customers. Analysts expect the fintech segment to grow further with the growing demand for various doorstep financial services.