Summary

IBM's shares popped more than 3 percent on Monday's aftermarket trading.
The technology giant posted 3% year-over-year growth in second-quarter revenue.
Cloud revenue increased 13% to US$7 billion during the three months.
International Business Machines Corp. (NYSE: IBM) stock jumped over 3 percent in the after-hours trading on Monday as the company posted a 3 percent year-over-year growth in its second-quarter revenue.
The New York-based technology giant reported US$18.74 billion in revenue for the quarter ended June 30, compared with US$18.12 billion during the year-ago quarter. The revenue growth represents the company's largest quarterly growth since the second quarter of 2018.
Net income came in at U$1.32 billion, or US$1.47 per share, compared with US$1.36 billion, or US$1.52 per share, in the same period the previous year. However, non-GAAP income rose to US$2.10 billion, or US$2.33 per share, from US$1.95 billion, or US$2.18 per share.
IBM said the adoption of its hybrid cloud platform boosted the strong performance in Global Business Services, which supported the overall revenue growth.
Total cloud revenue grew 13 percent year over year to US$7.0 billion. Cloud and Cognitive Software cloud revenue surged 29 percent while Global Business Services cloud revenue jumped 35 percent. Revenue from IBM's enterprise open source solutions provider Red Hat increased 20 percent during the three months.
Cloud and Cognitive Software segment revenue totaled US$6.10 billion, while Global Business Services reported US$4.34 billion revenue. Global Technology Services revenue came in at US$6.34 billion.
READ MORE: JP Morgan, Goldman Sachs start earnings season with strong Q2 results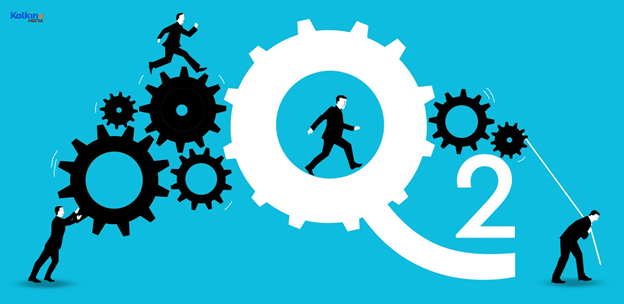 Copyright ©Kalkine Media 2021
READ MORE: Citigroup (C), Bank of America (BAC) post strong Q2 profit growth
The company spent US$1.75 billion in acquisitions during the quarter. Some of the companies acquisitions announced in the second quarter include Salesforce's European consulting partner Waeg, enterprise software company Turbonomic, Inc. and Italian mining software company myInvenio.
Meanwhile, revenues during the six-month period came in at US$36.5 billion, up 2 percent year to year.
IBM also noted that it continues to project adjusted free cash flow in the range of US$11 billion and US$12 billion for this year.
Stock Performance
IBM currently has a market capitalization of US$123.23 billion. Its stock price gained 9.6 percent this year and has a P/E ratio of 23.70. The shares traded between US$105.92 and US$152.84 during the 52-week period.
The shares ended Monday's trading at US$137.92, down 0.71 percent.
READ MORE: Wells Fargo (WFC) stock gains, BlackRock (BLK) declines after Q2 earnings
Please note: The above constitutes a preliminary view and any interest in stocks/cryptocurrencies should be evaluated further from an investment point of view.
The reference data in this article has been partly sourced from Refinitiv.