Summary

Amazon's profit tripled in Q1 ended March 31, 2021, from the year-ago period.
Dutch firm ASML anticipates 30 percent revenue growth this year.
California-based Trade Desk projects its second-quarter revenue to almost double.
The NASDAQ 100 Index has not been able to outpace the S&P 500 so far this year. Technology stocks have been hit with sell-off as investors pulled back from growth stocks as the economy reopened.
However, experts believe it to be a short-term trend and optimistic about their growth.
We explore three technology stocks that recorded solid first-quarter growth in terms of income and stock value.
Amazon.com, Inc.'s (NASDAQ: AMZN)
Shares of the e-commerce giant grew 32.5 percent in the last one year. Amazon's stock has been trading in the range of US$2,330 to US$ 3,554 in the past 52 weeks.
Amazon's first-quarter earnings more than tripled from the year-ago period, with net income rising from US$2.54 billion, or US$5.01 per share, in Q1 of 2020, to US$8.11 billion, or US$15.79 per share. Net sales increased 44 percent to US$108.52 billion from US$75.45 billion in the year-ago quarter.
Amazon anticipates its net sales to be around US$110 billion-US$116 billion in Q2, representing 24 percent-30 percent growth. It also hopes to launch its famed Prime Day sale in Q2 of 2021, as well as hire 75,000 workers for its fulfillment and logistics network in North America.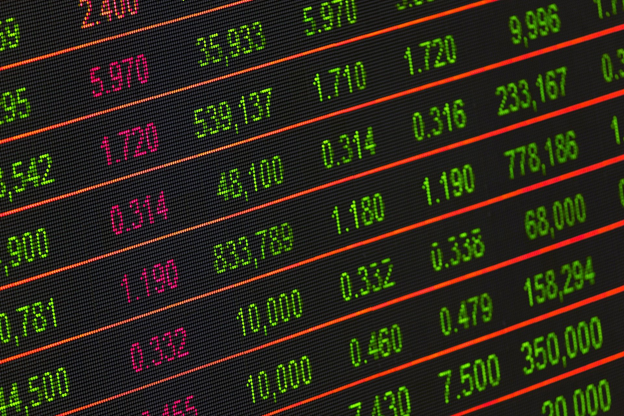 Source: Pixabay

ASML Holding NV (NASDAQ: ASML)
The Dutch company, which is listed on NASDAQ and Euronext Amsterdam, designs and makes lithography machines essential in chip manufacturing. Its customers include chipmakers like Taiwan's SMC, Intel Corp (NASDAQ: INTC), and Samsung.
The company had a market capitalization of US$269.85 billion on NASDAQ as of May 14. ASML saw its shares jump 121 percent in the last one year. The stocks are up 30 percent year to date and recently rallied to their 52-week high of US$675.65.
The semiconductor company's revenue in 2020 totaled €13.98 billion. ASML is now projecting a 30 percent year over year growth in its revenue during 2021.
In the first quarter, ASML's net sales exceeded its estimates and soared to €4.36 billion from €2.44 billion in the year-ago quarter. Net income also jumped to €1.33 billion from €390.6 million.
Meanwhile, the company anticipates second-quarter net sales in the range of €4 billion to €4.1 billion.

The Trade Desk, Inc. (NASDAQ: TTD)
Trade Desk is a California-based company that provides a cloud platform for digital advertisers. The company's shares have grown 82 percent in the last one year.
Trade Desk's revenue in the first quarter rose 37 percent year over year to US$219.8 million. Its non-GAAP net income totaled US$70 million, compared with US$43.4 million in the first quarter of the previous year.
The company had customer retention of over 95 percent in the quarter. Meanwhile, Trade Desk's board declared a ten-for-one split of the company's common stock in the form of a stock dividend.
Trade Desk is expecting its second-quarter revenue between US$259 million and US$262 million. Trade Desk had posted revenue of US$139.4 million in Q2 of 2020.