Summary

Moderna, Inc. (MRNA) received emergency use authorization for its covid vaccine for people of 18 years of age and older in the US; the stock gave 125.56% returns YTD.
Pfizer, Inc. (PFE) expanded its vaccination coverage for people of 12 years of age and above; its stock grew 7.61% YTD.
Johnson & Johnson's (JNJ) single-dose covid vaccine has been administered to 8 million people in the US so far; its stock gave 7.52% returns YTD.
Some 153 million covid cases and 3.2 million covid deaths were recorded as of May 1, 2021, the World Health Organization (WHO) data shows. The most affected regions were the Americas and Europe, recording nearly three-fourth of the total cases globally, the WHO said.

On July 8, the Food and Drug Administration (FDA) and the Centers for Disease Control & Prevention (CDC) declared in a joint statement that a booster shot is not required if a person is fully vaccinated, emphasizing that the US drugs have been effective, including those for 12 years old and above, against covid. In addition, it stressed that a complete vaccination would help prevent new infections and deaths.
As of Tuesday, some 107 vaccine candidates were in the clinical stage of development, and 184 were in the pre-clinical stage of development globally, the WHO data shows.
Here we explore top organizations that are making Covid vaccines.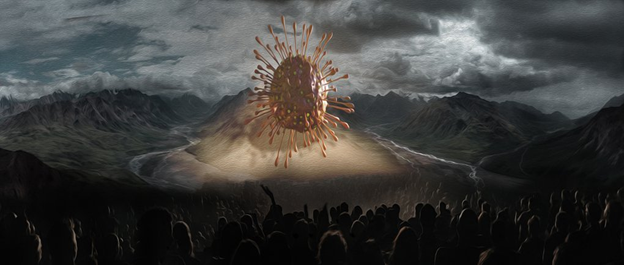 Source: Pixabay.
Also Read: COVID-19 is resurging: How effective can vaccines be?
Pfizer, Inc. (NYSE: PFE), with a US$222.56 billion market capitalization and a P/E ratio of 20.29, is one of the largest pharmaceutical firms. Pfizer-BioNTech COVID-19 vaccine was authorized for emergency use in December 2020 for 16 years and older people. And in May 2021, it expanded its vaccine coverage to include persons of 12 years and above.
After getting emergency use authorization (EUA) in December, Pfizer's revenue for the quarter ended April 4, 2021, was US$14.58 billion, with its covid-19 vaccine contributing nearly 24% of the income, or about US$3.46 million. The company's total net income was US$4.88 billion, a 45% growth YoY.
Its stock grew 7.61% YTD and closed at US$39.76 on July 12, 2021.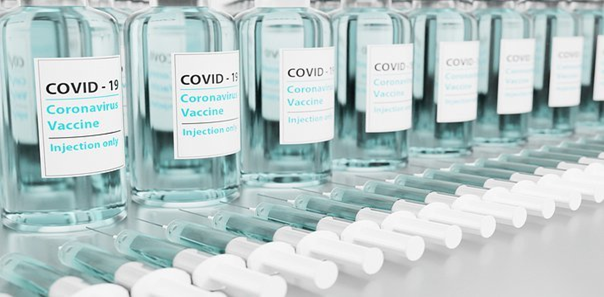 Source: Pixabay
Also Read: Will Amylyx Pharmaceuticals launch an IPO?
Moderna, Inc. (NASDAQ: MRNA) was founded in 2010. Moderna's Covid-19 vaccine was approved in December 2020 for emergency use after validating its mRNA technology. The emergency use authorization (EUA) allowed its vaccine to be used for 18 years of age and older in the US.
Its market capitalization is US$96 billion, and the P/E ratio is 191.47.
The biotech firm delivered more than 100 million doses of covid vaccines in the March quarter of 2021. Of its total revenue of US$1.94 billion, US$1.73 billion came from product sales and the rest from grants and collaboration in the quarter. Its net income was US$1.22 billion.
The stock gave a 125.56% return YTD. It closed at US$239.34 on July 12, 2021.
Also Read: Why chipmaker Broadcom plans to acquire software firm SAS?
Johnson & Johnson (NYSE: JNJ) is one of the largest and most diverse healthcare firms globally, headquartered in New Jersey. Its market capitalization is US$446.3 billion, with a P/E ratio of 29.94.
JNJ got the emergency use authorization from FDA for its Covid-19 vaccine in February 2021. The vaccine is for 18 years of age and above. On July 12, the FDA had warned that the drug could increase the risk of neurological disorder in the next six weeks of receiving the jab.
Around 12.8 million people have received at least one dose of the JNJ vaccine in the US.
JNJ vaccine has been facing issues for some time over a blood clot risk. However, if it successfully addresses these issues, it can reach more people easily due its wide presence. JNJ has registered sales of around US$100 million from Covid-19 vaccines in the US in the April quarter.
Its stock gave a 7.52% return YTD. It closed at US$169.48 on July 12, 2021.
Also Read: Which sectors are more sensitive to ESG?
AstraZeneca PLC (NASDAQ: AZN) is a Cambridge, United Kingdom-based biopharmaceutical company engaged in developing, manufacturing, marketing, and selling products.
It has a market capitalization of US$158.37 billion, with a P/E ratio of 39.68.
Many countries, including Vietnam, have approved the AstraZeneca vaccine drug.
The AZN stock gave 19.33% YTD. It closed at US$60.5 on July 12, 2021.
Also Read: 8 healthcare stocks to explore in July
The Sputnik V Covid-19 vaccine is developed in Russia. Sputnik is not listed on the US stock exchange. On Tuesday, the Russian Direct Investment Fund and the Serum Institutes of India announced to produce 300 million doses of the vaccine annually in India. The production will start from September 2021.
Please note: The above constitutes a preliminary view, and any interest in stocks/cryptocurrencies should be evaluated further from an investment point of view.
The reference data in this article has been partly sourced from Refinitiv.