Highlights

One most common myth is that investing is only for rich people.


Another myth is stock market trading is akin to gambling.


Investors should weigh all options to avoid losses in stock trading.
Stock market investment isn't a loss-making proposition. However, most people get worried because of a lack of knowledge or unsure if it makes for a good investment.
Knowledge obtained from people who aren't subject experts adds to their confusion, discouragement, and fear. As the saying goes, half-knowledge is worse than ignorance. Still, most people believe investing money in income-generating projects could help secure a better future for them.
Thus, studying investment strategies, understanding how to invest, and consistently gaining subjective knowledge can help debunk myths and make informed investment decisions.
Here we look at investment myths that most people fall for.
Also Read: Five hot small-cap stocks that gave over 390% return YTD

1. Investment is only for the rich
Many people think the stock investment is only for the rich. They believe investing in the stock market needs enormous sums of money.
People who own big companies or hold powerful positions can only invest.
Also, middle-income people do not have enough funds to invest, a common myth, which keeps many people away from stock markets.
The truth is one doesn't need to be a millionaire to invest.
One can begin with a small amount. Besides, there are many avenues to invest like mutual funds, stocks, ETFs, treasury bonds, and even the S&P 500 index. Thus, one can invest as little as US$50-100 a month.
Nowadays, people can also trade in stocks through mobile apps like Robinhood. Also, various trading information is available online.

Also Read: American Airlines Group (AAL) posts third-quarter profit of US$169 million


Stock investment is gambling
Another myth that most people fall for is that stock investment is like gambling. They think it is the surest way to lose money. And there is no guarantee of returns despite taking risks – a feature akin to gambling.
However, one can explore multiple options to reduce risks like mutual funds, gold, or even portfolio diversification, although some experts do not recommend diversification. Nonetheless, with sound homework, one can significantly reduce the risk factors in stock trading.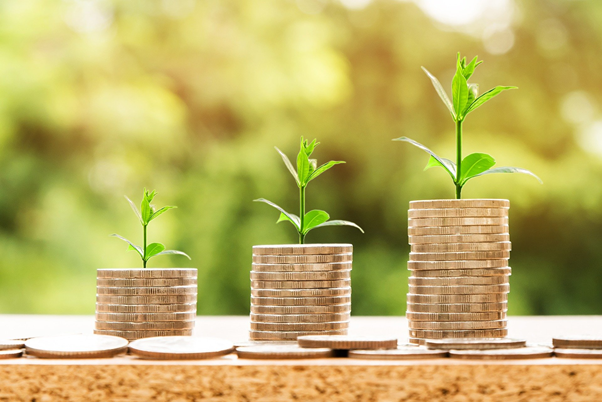 Source: Pixabay

Fund diversification or long-term hold
Billionaire Warren Buffet had once famously said diversification is for the ignorant. According to him, the real risk is in not knowing the value of the business, and diversifying would do little to remove that risk.
Simply put, diversification is like buying 10 bills worth US$10 for US$100. Instead, one should thoroughly study the stocks, including those in mutual funds, to minimize the risk of loss or clear doubts.
One should go for the time-tested strategies that other successful traders have used in stock trading if unsure of the investing rules. Most importantly, stock, or mutual fund investment is worth trying only if the targeted companies perform well. On the other hand, if the companies are dishonest or making losses, there is no point in investing in them. Hence, one must revisit the investing strategies from time to time.

Also Read: Danaher (DHR), AT&T (T) profit soars in Q3, beat expectations

401(k) is the only retirement fund
Many people believe that 401 (k) or other retirement funds provided by their employers are the only safe investment plans.
Interestingly, there are plenty of other pension plans, such as Individual Retirement Accounts (IRA), which options like spousal IRA, Roth IRA, traditional IRA. etc., also provide a significant safety net.

Only professionals can invest
Another common myth is that individual investors cannot beat professional traders because of their vast knowledge, technology, corporate strategies, etc.
But, as an individual investor, one can invest in small amounts and exist before the assets fall. Moreover, nowadays, many platforms provide free trading services. Besides, technology and information are no longer exclusive to professionals but are readily available online.

Also Read: Blackstone (BX), Freeport (DCX) post record Q3 earnings as sales soar
Gold is the best investment
Another common myth is that most people think gold is the safest investment. People have been feeding on this myth for centuries. It is because they believe the value of fiat money can decline during a recession or large printing. Therefore, they think that the money is never lost even if the gold investments do not yield good returns. And they are right because gold offers stability against volatility and inflation. Still, it does not create wealth. But, on the other, stock and bonds investments might give significant returns if chosen wisely.