Benchmark US indices closed higher on Wednesday, July 21, continuing their gains from the previous session as positive quarterly earnings reports lifted the investors' sentiments.
The S&P 500 was up 0.82% to 4,358.69. The Dow Jones gained 0.83% to 34,798.00. The NASDAQ Composite rose 0.92% to 14,631.95, and the small-cap Russell 2000 was up 1.81% to 2,234.04.
Investors ignored concerns of a fresh spurt of Covid cases triggered by the highly contagious Delta variant that has plagued several US states of late, as robust earnings buoyed the market sentiment.
Verizon Communications Inc. and Coca-Cola Company were among those that reported major growth in the latest quarter, signally a strong rebound of the economy from the covid recession. Technology and financial companies also have reported strong earnings growth over the past week.
Global Market Roundup || Will ASX 200 Rebound Further After US Investors Shift Focus To Earnings?
Energy and industrial stocks led the S&P 500 segments, followed by financial and technology stocks. The utility sector was the bottom mover. Investors kept a close watch on the developments surrounding President Joe Biden's infrastructure bill, which has run into Republican opposition.
The bill was set for a vote for opening a formal Senate debate on the draft proposal on Wednesday. However, the GOP was irked by the move as it wanted more time.
The Coca-Cola Company (KO) reported a 41% revenue growth to US$10.13 billion in the quarter ended June 30, with a net income of US$2.64 billion, or US$0.68 per share, beating analysts' expectations for its second-quarter earnings. The stock (KO) was up 1.38% after the earnings report.
Verizon Communications Inc.'s (VZ) revenue rose by 10.9% to US$33.8 billion in the second quarter ended June 30. In addition, it added 275,000 post-paid phone subscribers in the quarter, exceeding expectations. Its net income was US$5.9 billion or EPS of US$1.40. The stock was trading 1.16% up.
Netflix, Inc. (NFLX) stock declined by 4.17% a day after its second-quarter earnings report. Its revenue was marginally up US$7.34 billion or EPS of US$2.97, in line with the analyst's expectations. However, the entertainment company projected a lower subscriber growth in the next quarter.
In energy stocks, Exxon Mobil (XOM) rose by 3.42%, Chevron Corp (CVX) gained 3.72%, and TotalEnergies SE (TTE) rose 2.53%. BP plc (BP) and Enbridge Inc. (ENB) jumped 3.53% and 2.16%, respectively.
In industrial stocks, Raytheon Technologies Corp (RTX) gained 1.88%, Boeing Co (BA) rose 2.26%, Caterpillar Inc. (CAT) ticked up 1.19%, General Electric Co (GE) advanced 2.36%, while 3M (MMM) company ticked down 0.27%.
In the utility sector, NextEra Energy Inc (NEE) dropped 1.26%, Dominion Energy Inc. (D) fell 0.66%, and the American Electric Power Company (AEP) declined 0.87%.
Also, United Airlines Holdings Inc. (UAL) stock jumped 3.20%, providing the biggest boost to the S&P 1500 Airlines index. Other airline stocks that saw gains include American Airlines Group Inc. (AAL) 3.72% and Southwest Airlines Co. (LUV) 3.51%.

Also Read: Johnson & Johnson (JNJ) posts strong Q2 results, lifts 2021 outlook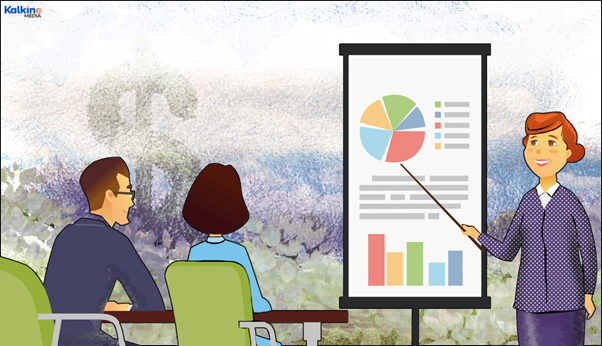 Copyright ©Kalkine Media 2021
Also Read: 7 socially responsible ETFs to keep in mind
Top Gainers
Top performers on S&P 500 included Chipotle Mexican Grill Inc (11.54%), Interpublic Group of Companies Inc (11.32%), Norwegian Cruise Line Holdings Ltd (10.14%), Carnival Corp (9.44%). On NASDAQ, top performers were Chembio Diagnostics Inc (159.22%), NeuroMetrix Inc (107.17%), Aehr Test Systems (37.50%), Cassava Sciences Inc (29.47%). On Dow Jones, Chevron Corp (3.41%), Boeing Co (2.48%), Goldman Sachs Group Inc (2.40%), American Express Co (2.16%) were the leaders.
Top Losers
Top laggards on S&P 500 included Seagate Technology Holdings PLC (-3.38%), Netflix Inc (-3.28%), Eversource Energy (-2.51%), McCormick & Company Inc (-2.44%). On NASDAQ, Orbital Energy Group Inc (-20.17%), Staffing 360 Solutions Inc (-19.90%), Jupiter Wellness Inc (-15.45%), Scworx Corp (-15.32%). On Dow Jones, Amgen Inc (-0.83%), Apple Inc (-0.51%), Walmart Inc (-0.49%), Procter & Gamble Co (-0.35%) were the laggards.
Volume Movers
Top volume movers were Apple Inc (14.67M), Bank of America Corp (13.38M), General Electric Co (12.31M), Carnival Corp (10.34M), Ford Motor Co (9.39M), American Airlines Group Inc (9.18M), NVIDIA Corp (8.82M), Microsoft Corp (8.69M), Wells Fargo & Co (8.06M), AT&T Inc (7.86M), Chembio Diagnostics Inc (47.69M), NeuroMetrix Inc (21.30M), Lexaria Bioscience Corp (7.04M).


Also Read: NVIDIA soars 3% day after it starts trading split-adjusted stocks


Gold futures were down 0.42% to US$1,803.75 per ounce. Silver increased 1.26% to US$25.310 per ounce, while copper rose 0.39% to US$4.2797.
Brent oil increased 4.01% to US$72.15 per barrel and WTI crude was up 4.49% to US$70.22.
Bond Market
The 30-year Treasury bond yields was up 3.83% to 1.941, while the 10-year bond yields increased 6.70% to 1.290.
US Dollar Futures Index decreased 0.20% to US$92.797.