Major US stock markets closed the session flat on Thursday, June 17, as key segments on the indices saw muted movements a day after the Federal Reserve signalled a rate hike by 2023 to curb prices.
The S&P 500 was down 0.04% to 4,221.86. The Dow Jones declined 0.62% to 33,823.45. The NASDAQ Composite rose 0.87% to 14,161.35. The small-cap Russell 2000 shed 1.18% to 2,287.46.
Technology stocks were among the gainers, while energy and financial stocks were the bottom laggards in Thursday's session. Six of the 10 segments on the S&P 500 were down.
Investors appeared to stay away from big bets amid mixed signals from the market. The number of jobless benefits claims jumped for the first time last week in more than one and a half month. The unemployment aid claims rose by 37,000 to 412,000 for the week ended June 12, the Labor Department said. It was the first rise since late April.
The metal and mining segment retreated after the prices of precious metals like gold declined following the Fed's projection for 2023, when it expects to pull the plug on covid-era monetary support.
Global Market Round Up || What Led To US Markets Close Flat And London Markets Trade In Red?


Chinese internet company ByteDance Ltd.'s annual revenues jumped 111% to US$34.3 billion in 2020, while its monthly app users across all platforms totalled 1.9 million, it said on Thursday. ByteDance owns the popular short-video app TikTok.
Insurance firm Aon Plc's (AON) plans to acquire rival Willis Towers Watson for US$35 billion may hit a roadblock after the Justice Department filed an antitrust lawsuit against the move. It said the deal could stifle competition and increase the prices of insurance products.
The US Federal Communications Commission has banned the purchase of equipment from Chinese firms Huawei and ZTE Corp (ZTCOY) for the US telecommunication sector over security concerns.
Meanwhile, yield-bearing investments like bonds may have seemed more attractive to investors, with the falling precious metal prices. The stock of semiconductor maker Advanced Micro Devices, Inc. (AMD) jumped 6.02%. Shares of technology company Nvidia Corp (NVDA) rose 5.25%, while e-commerce stocks Shopify Inc. (SHOP) and Amazon.com, Inc. soared 6.57% and 2.36%, respectively.
Automobile manufacturer NIO Inc.'s (NIO) stock surged 4.75%. Digital payment company PayPal Holdings, Inc. (PYPL) gained 3.70%, and Square, Inc. (SQ) stock rose 5.03%.
Financial stocks were among the biggest losers. Wells Fargo & Company (WFC) shed 5.61%, and Bank of America Corporation (BAC) declined 4.35%.
Berkshire Hathaway Inc. (BRK-A) and JPMorgan Chase & Co (JPM) dropped 1.55% and 2.92%, respectively. Visa Inc. (V) advanced 1.14%.
Meme-stock, AMC Entertainment Holdings, Inc. (AMC) jumped 11.99% at the market close.

Also Read: JPMorgan Chase clinches deal to acquire UK's roboadviser Nutmeg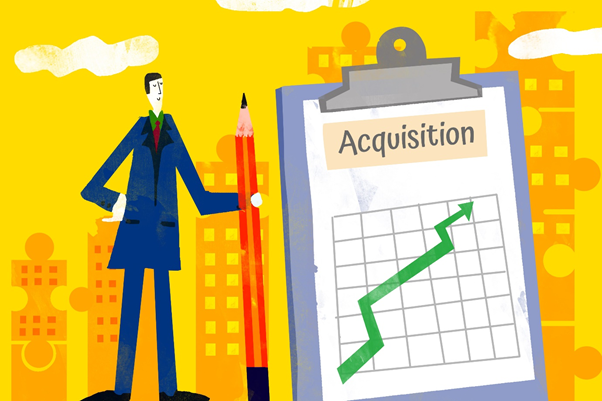 Copyright ©Kalkine Media 2021
Also Read: US Supreme Court dismisses Trump-backed challenge to Obamacare
Top Gainers
Top performers on S&P 500 included Enphase Energy Inc (6.56%), Advanced Micro Devices Inc (5.55%), Danaher Corp (5.04%), Xilinx Inc (4.88%). On NASDAQ, top performers were Midatech Pharma PLC (44.61%), 9F Inc (27.35%), Cellect Biotechnology Ltd (26.91%), Synaptogenix Inc (25.06%). On Dow Jones, Microsoft Corp (1.37%), Apple Inc (1.26%), Visa Inc (1.11%), Procter & Gamble Co (0.91%) were the leaders.
Top Losers
Top laggards on S&P 500 included Occidental Petroleum Corp (-7.60%), DXC Technology Co (-7.52%), Regions Financial Corp (-7.38%), Lincoln National Corp (-7.10%). On NASDAQ, Utime Ltd (-72.59%), CureVac NV (-38.99%), Gaucho Group Holdings Inc (-24.56%), Urban One Inc (-22.82%). On Dow Jones, Caterpillar Inc (-3.55%), Dow Inc (-3.13%), JPMorgan Chase & Co (-2.89%), Travelers Companies Inc (-2.57%) were the laggards.
Volume Movers
Top volume movers were Apple Inc (24.39M), Ford Motor Co (21.03M), Bank of America Corp (17.16M), Freeport-McMoRan Inc (15.13M), Advanced Micro Devices Inc (14.15M), General Electric Co (13.37M), Citigroup Inc (10.83M), Wells Fargo & Co (10.56M), Orphazyme A/S (14.52M), ContextLogic Inc (12.93M), Midatech Pharma PLC (12.48M).
Also Read: After EU, US resolves aviation tariff dispute with Britain
Futures & Commodities
Gold futures were down 4.68% to US$1,774.25 per ounce. Silver decreased 6.68% to US$25.953 per ounce, while copper declines 4.83% to US$4.1730.
Brent oil futures remains same at US$73.10 per barrel and WTI crude was down 1.51% to US$71.06.
Bond Market
The 30-year Treasury bond yields were down 5.02% to 2.098, while the 10-year bond yields decreased 3.71% to 1.511.
US Dollar Futures Index increased 0.77% to US$91.910.