All key benchmark US indices closed in the red on Wednesday, December 1, weighed down by technology, basic materials, and financial stocks amid mixed global cues.
The S&P 500 was down 0.42% to 4,547.63. The Dow Jones declined 0.69% to 34,246.34. The NASDAQ Composite fell 1.00% to 15,383.05, and the small-cap Russell 2000 fell 1.74% to 2,160.55.
Oil prices rallied after a critical two-day OPEC meeting kicked off on Wednesday, in which the members are expected to deliberate on their production outlook.
Meanwhile, on Wednesday, the Organization for Economic Cooperation and Development (OECD) said that US inflation would average 4.4% in 2022 against its earlier forecast of 3.1% in September.
After a positive start to the session, stocks withdrew in intraday trading. Traders took cues from reports of rising cases of Omicron in South Africa. Experts, however, don't see a return of lockdowns.
Global Markets bounce back | Omicron Fears Linger | Top Global News
Seven of the eleven sectors of the S&P 500 index remained in the green on Wednesday. Healthcare, basic materials, and financials stocks were the top gainers, while consumer staples, utilities and communication services were the bottom movers.
In the healthcare sector, Pfizer Inc. (PFE) stock gained 2.17%, United Health Group Incorporated (UNH) rose 1.10%, and Johnson & Johnson (JNJ) rose 2.37%. Vertax Pharmaceuticals Incorporated (VRTX) and Bristol-Myers Squibb Company (BMY) jumped 8.37% and 4.16%, respectively.
The Merck & Company Inc. (MRK) stock gained 0.72% after an advisory committee of FDA voted in favor of its antiviral pill for Covid-19 treatment.
In the basic material sector, Linde PLC (LIN) stock rose 1.22%, Sherwin Williams Company (SHW) grew 1.41%, and Westrock Company (WRK) increased by 1.89%. Amcor PLC (AMCR) and Ecolab Inc. (ECL) surged 1.37% and 0.80, respectively.
Salesforce.com Inc (CRM) stock plunged 10.92% on weak profit guidance for the fourth quarter.
In the consumer staple sector, Walmart Inc. fell 1.61%, Costco Wholesale Corp. (COST) declined 0.37%, and Estee Lauder Companies Inc. (EL) decreased by 0.89%. Kroger Company (KR) fell 2.29%, and Monster Beverage Corporation (MNST) was down 2.16%.
In the cryptocurrency market, Bitcoin traded at US$57,236.35, down 0.32%, at 3:17 pm ET.
Also Read: Seven hot penny stocks to watch in December
Also Read: Why US pension fund trims Buffett exposure, bets on meme, pot stocks?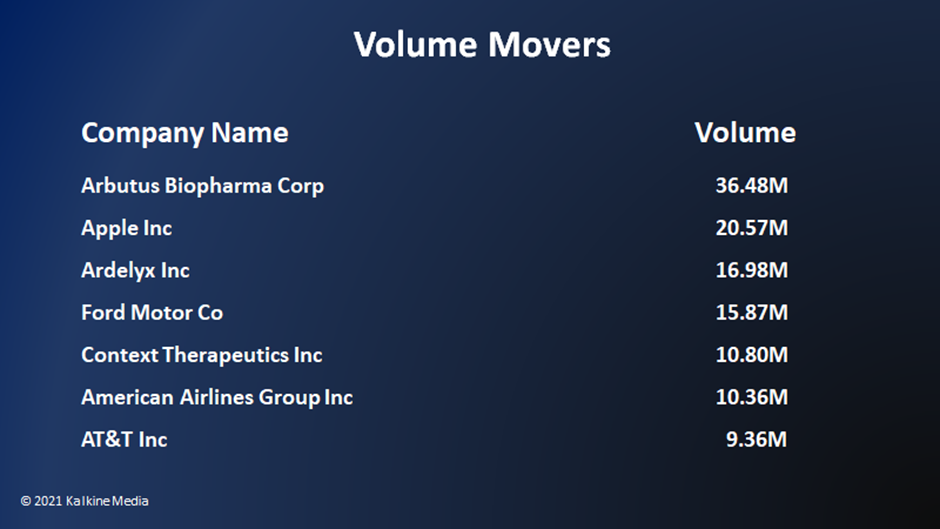 Also Read: Nubank (NU) IPO: Price, lot size, and how to buy the stock?
Futures & Commodities
Gold futures surged 0.17% to US$1,779.55 per ounce. Silver futures decreased by 2.63% to US$22.215 per ounce, while copper fell 1.42% to US$4.2191.
Brent oil futures decreased by 0.88% to US$68.62 per barrel and WTI crude futures were down 1.44% to US$65.23.
Bond Market
The 30-year Treasury bond yields decreased 1.28% to 1.763, while the 10-year bond yields were down 1.42% to 1.421.
US Dollar Futures Index increased by 0.08% to US$96.085.