Highlights
According to Chainalysis, cryptocurrencies held in illegal wallets rose by 79% to around US$14 billion in 2021.
Gartner predicts 25% of people will spend at least an hour in Metaverse daily by 2026.
Federal Trade Commission (FTC) data showed US$1.3 billion were embezzled in romance scams over the past five years.
Crypto scams are rising at an astonishing pace lately with the advent of Metaverse and Web3 internet. Research firm Gartner predicts that 25% of people globally will spend at least an hour in the Metaverse daily by 2026, suggesting the enormous risks posed by this growing trend.
According to blockchain research firm Chainalysis, cryptocurrencies held in illegal wallets rose by 79% to around US$14 billion in 2021, further underscoring the dangers. The figure almost doubled last year from US$7.8 billion stolen in scams in 2020, its data showed.
Between October 2020 and March 31, 2021, the number of complaints involving crypto scams reached roughly 7,000 with an estimated loss of US$80 million, according to the Federal Trade Commission's (FTC) Consumer Sentinel Network, which tracks such cases.
As the cryptocurrency products are rolled out almost at regular intervals, so are the scams' frequency and the growing value of the stolen assets. The scammers seemed to be having a field day robbing the unsuspecting, inexperienced victims entering the market.
Most people trying to enter the market have limited knowledge or access to experts who can guide them. As a result, they fall prey to scammers lurking in the market.
Also Read: Top 5 defense stocks: LMT, BA NOC rise amid geopolitical tension
Because of these threats, many countries have expressed reservations about allowing cryptocurrencies for payments. China has warned people of scams in the Metaverse, while the Russian central bank has supported a ban on crypto mining. However, in the West, the governments have increased their oversight in the market lately.
The lure of making quick money promised by crypto firms is driving people in droves to this highly unpredictable market. But people can still use their commonsense and safeguards to protect their interests and keep the prowling scammers at bay.
Let's look at the types of crypto scams first before exploring the precautions we can take.
Ponzi scheme
Ponzi schemes are typically fake promises of huge returns. Investors who take the bait without proper understanding may fall into a trap. It can happen in the Metaverse, play-to-earn games schemes, etc. For instance, BitConnect was a major Ponzi scheme that raised over US$2 billion before shutting down. Federal authorities had launched a criminal probe against it.
Romance Scams
According to the FTC, around US$1.3 billion were stolen in romance scams over the last five years. In 2021 alone, US$547 million were stolen in various online frauds, of which crypto scams accounted for around US$139 million, five times more than in 2020.
According to a news report, a Tennessee woman lost US$300,000 last year in a romance scam. She was duped of her life savings by a crook she met on a dating platform.
Also Read: Top 9 energy ETFs: Can XLE, FENY protect against market volatility?
Fake websites, apps
Beware of fake websites, testimonials, or misleading information guaranteeing big returns.
Stalking cases of fraudsters who identify themselves as crypto traders or claim to belong to a government-approved cryptocurrency firm have been on the rise without proper legal safeguards. These crooks operate globally, leveraging the market loopholes.
Also Read: S&P 500's KMI, VNO among top 7 dividend stocks to watch now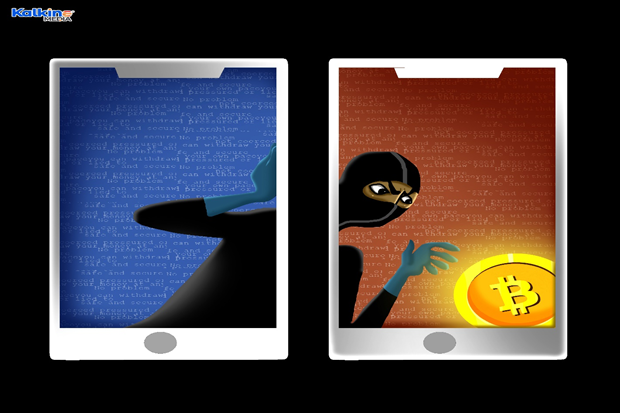 Source: © 2022 Kalkine Media ®
Also Read: Hot penny stocks ACY, NANX, UONEK, & 4 more that gave over 70% return
How to protect yourself from crypto scams
Avoid investing money in digital assets without proper knowledge of the firm or the system.
Don't invest in digital assets more than what you can afford.
Do not follow crypto investment advice provided on social media, by unknown persons, or suggestions offered by a partner on dating apps whom you have never met.
Ignore devious emails from fraudulent sources that claim to be a government department or ad companies promoting so-called IRS approved crypto investment opportunities.
Finally, never share 'private keys', which gives access to a virtual currency, without which you cannot prove your ownership.
Also Read: Top metal & mining stocks: ATI, AA and five more to watch in spring
Bottomline
As the crypto market safeguards are still being evaluated, digital assets remain prone to scams and hacking threats. Scammers brainwash the unsuspecting victims to obtain vital account and security data or convince them to transfer their holdings in fake digital wallets to rob money.