Summary

Brent crude prices touched a two-year high mark of $73.52 per barrel on 14 June.
All major oil bodies are anticipating the rise is ahead of the surge in oil demand as most economies are reopening.
Brent crude prices surged to reach a two-year high level of $73.52 on 14 June, which further pushed the oil prices upward.
Brent crude surged 1%, touching a $73.52 (£52.14) per barrel, the highest since April 2019. At the same time, US crude also touched its highest level since October 2018 and Jumped 1% to $71.50.
Brent crude prices rallied in the anticipation that oil demand is expected to rise as Covid-19 restrictions have started to ease globally backed by strong vaccination programmes.
US Energy Information Administration (EIA) forecast highlighted that shale oil output was expected to increase by about 38,000 barrels per day (bpd) in July to about 7.8 million bpd. Shale Oil output accounts for more than two-thirds of US production.
As per International Energy Agency's (IEA) 11 June predictions, the global demand for oil is expected to reach pre-pandemic levels by the end of 2022.
The Paris-based body also stated the oil consumption rebound is expected by 5.4 million bpd this year, as the economies are reopening after the successful vaccine programmes.
In 2020, oil consumption declined by 8.6 million bpd, due to the coronavirus pandemic. For 2022, IEA expects a further 3.1 million bpd increase to an average 99.5 million bpd increase by the end of the year that will overshadow the pre-pandemic level demand.
Meanwhile, OPEC+ group are also expecting to boost their output by 1.6 million bpd next year to keep world oil markets adequately supplied and beat the 2019 levels.
Besides, there is further room for increasing capacity as OPEC+ countries will have 6.9 million bpd of unutilised capacity even after increasing their production by 2 million bpd over the May to July period.
But in contrast, OPEC+ has been restraining production to support the oil prices after the demand fell due to the pandemic.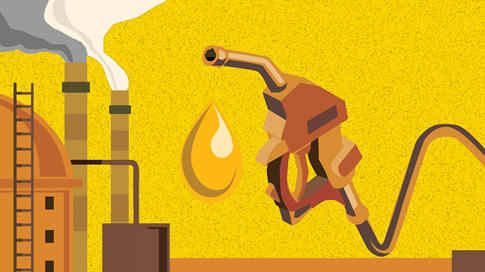 Copyright © 2021 Kalkine Media
Let us see how these major oil stocks were trading:
Royal Dutch Shell Plc (LON: RDSA)
The company is looking to sell some of its holdings in the largest US oil field, mainly from Permian Basin, located mostly in Texas.
Shares of the company were trading at GBX 1453.60, down by 0.33% at 08:19 GMT+1 on 15 June. Royal Dutch Shell Plc holds a market capitalisation of £59,812 million.
BP Plc (LON: BP.)
BP Plc will bid for the permits to build an offshore wind power project off Norway along with Norway's Statkraft and Aker Offshore Wind.
Shares of the company were trading at GBX 328.45, down by 0.59% at 08:14 GMT+1 on 15 June. BP Plc holds a market capitalisation of £66,882 million.
Tullow Oil Plc (LON: TLW)
The company has commenced US$4 billion 10-year investment programme for the expansion and upgradation of its two Ghana's fields.
Shares of the company were trading at GBX 65.40, up by 0.86% at 08:13 GMT+1 on 15 June. Tullow Oil Plc holds a market capitalisation of £925 million.
Cairn Energy Plc (LON: CNE)
Cairn is one of the leading independent oil and gas exploration company in Europe.
Shares of the company were trading at GBX 169.90, down by 0.41% at 08:11 GMT+1 on 15 June. Cairn Energy Plc holds a market capitalisation of £852 million.