Source: LookerStudio, Shutterstock
Summary

The European Medicines Agency has said that the benefits of using AstraZeneca vaccine outweigh the potential risks it had highlighted before.

The MHRA is also scheduled to come up with an update of its investigation into the rare brain blood clots and AstraZeneca vaccine.
AstraZeneca Plc's (LON: AZN) Covid-19 vaccine received a much-needed respite on Wednesday after the European Union's health regulator, the European Medicines Agency (EMA), said that though it has found links between the vaccine and the blood clot problem, its benefits outweigh the possible risks.
Previously, a few countries in the last few weeks had discontinued with the shots after reports highlighted brain blood clot disorder in some people who were given the jabs. The latest findings of the EMA stated that most of the clots discovered were in people below the age of 60 and majorly in women.
It, however, warned that the data did not establish a clear link because it remains unclear about the numbers of recipients of the AstraZeneca vaccine within the overall population.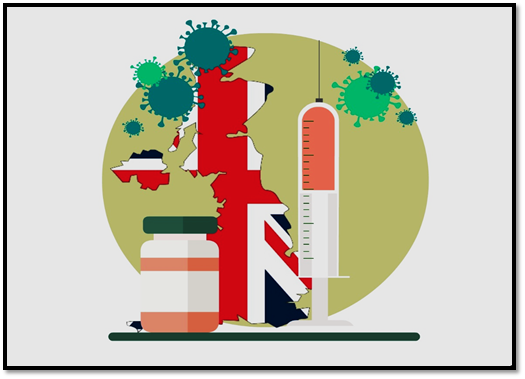 Copyright © 2021 Kalkine Media Pty Ltd.
Earlier, EMA had said that the benefits of the AstraZeneca vaccine in stopping the spread of the coronavirus, with its correlated risk of hospitalisation and death, is greater than the risks of the side effects.
The Medicines and Healthcare products Regulatory Agency, the health regulator of the United Kingdom, is also slated to come up with an update on its investigations into its findings on whether the vaccine is directly causing rare brain blood clots. However, recently PM Boris Johnson had reassured people that the vaccine is safe, even though a trial for children was paused.
The vaccine, which was developed by Oxford University and AstraZeneca Plc, has been embroiled in different controversy since the beginning. Earlier, the developers, Oxford University and AstraZeneca were criticised for publishing data of an earlier trial with two different efficacy rates. Later, the company said it is due to a dosing error. The latest problem regarding the rare blood clots is linked with low numbers of platelets in recipients.
It was the rare blood clots that prompted many EU countries like Italy, France, Germany to suspend the inoculation drive as they were using the Oxford-AstraZeneca vaccine. It was reported that due to the blood clots, some people had died. According to news reports, a number of seven deaths were reported in Britain who were administered with the Oxford-AstraZeneca vaccine.
Despite the news, many countries have resumed the administration of this vaccine, with certain age restrictions.