Highlights:

Reabold Resources (LON:RBD) executed a Sale and Purchase Agreement ("SPA") to conditionally acquire Simwell Resources Limited ("Simwell").
The development will expand the company's portfolio by adding four UK licences of the Southern North Sea ("SNS") into Reabold's fold.
All four licenses include prospects covered by high-quality 3D seismic survey.
Reabold Resources PLC (LON:RBD), the UK-based upstream oil and gas investment firm, has announced the execution of the Sale and Purchase Agreement ("SPA") for the conditional acquisition of Simwell Resources Limited's ("Simwell").
The transaction will involve a low acquisition cost with a total initial consideration of £361,840.93 along with the repayment of all outstanding creditors/liabilities, of £1 million. As part of the initial consideration, RBD will issue 134,105,159 new ordinary shares at 0.27 pence per share to Simwell. The deal is in line with the company's strategy of acquiring low-risk and high-return projects.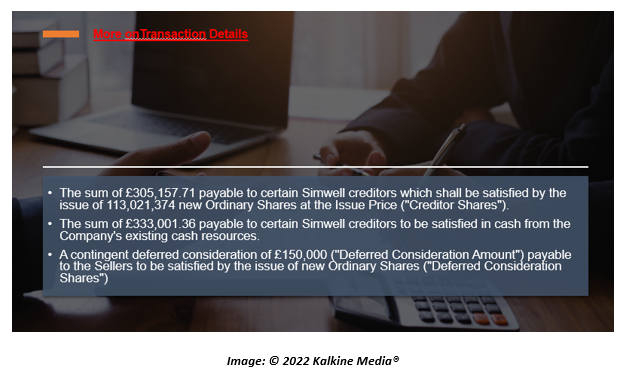 Thanks to Simwell's interests in four UK licences in the Southern North Sea ("SNS") the acquisition will significantly increase Reabold's footprint in the emerging Zechstein trend. The development will complement Reabold's onshore position in PEDL183, including the West Newton project.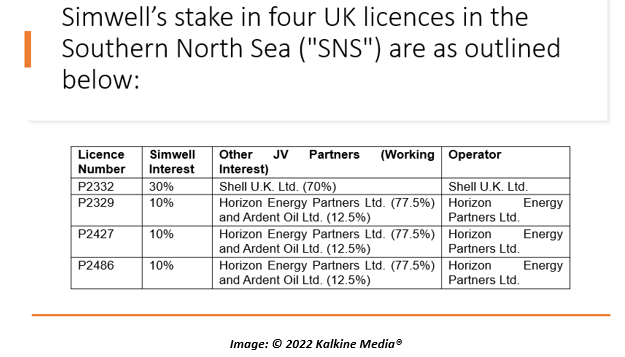 As per Reabold, the licenses under the acquisition have several prospects covered with high-quality 3D seismic data. For instance, Shell (Operator) acquired a 640 km2 3D seismic survey in the area surrounding licence P2332.
Similarly, in the 2019, licences (P2329, P2427 and P2486) underwent a 3D seismic survey with several prospects identified.
The 3D survey covering licence P2332 also covers the parts of adjacent licence P2252 hosting the Pensacola prospect. As per Deltic Energy Plc, licence P2252 has a P50 gross prospective resource of 309 billion cubic feet (bcf) and it will be drilled in Q4 of 2022. Simwell believe that success at Pensacola would de-risk a number of similar prospects in P2332.

Post the completion of the acquisition, Reabold will make an application for the admission to trading on AIM of the Initial Consideration Shares and Creditor Shares.