Source: Square Box Photos, SHutterstock
Summary

Western brands are facing backlash in China.
The latest backlash follows fresh Western sanctions against Chinese officials supporting forced labour and discrimination of minorities in Xinjiang.
Chinese celebrities are also disassociating themselves from these brands.
In a fresh incident of re-emergence of tussle between China and Western countries, fashion brands H&M and Nike are facing a boycott in China.
H&M and Nike's backdated statements, in which they had raised concerns about the situation of the Uyghur Muslim minority, have resurfaced, facing backlash from the Chinese users.
Image source: © Pindiyath100 Megapixl.com
H&M Group has come under fire reportedly for its year-old statement, in which the retailer had expressed deep concerns over the reports of forced labour of the minority community in Xinjiang. The retailer is facing backlash on Chinese social media service, Weibo.
Ever since the coronavirus pandemic began, China seemed cornered from the global community on many issues, be it Hong Kong's new laws or handling of the virus. US's relations with China were particularly hit during the period.
Early in January this year, the US unveiled plans to stop imports of cotton from the Xinjiang region in China over forced labour concerns. The region is one of the main global suppliers of the material. Other retailers had also shown concerns over the issue.
Why the backlash now?
The earlier statements by these retailers resurfaced on social media platforms after new Western sanctions were imposed on officials responsible for the region. Amid the sanctions earlier this week, the previous statements again started circulating on the social media platform and faced people's fury.
Social media users and Chinese media criticised these brands. The growing sentiment is supporting the boycott of their products. Through social media accounts, China Central TV has also asked the users not to buy products, which touch the country's bottom line.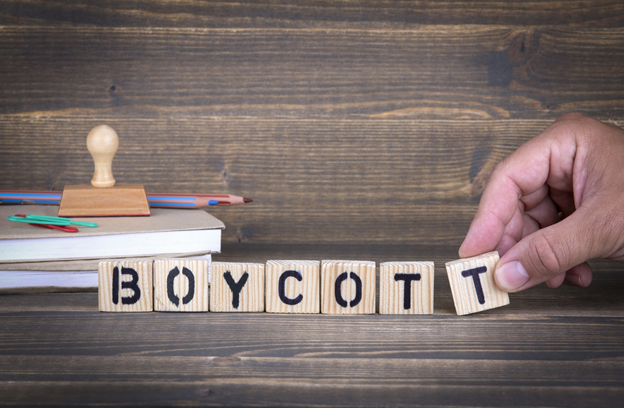 Image source: © Tumsasedgars | Megapixl.com
American brand Tommy Hilfiger and German sportswear giant Adidas have also felt the heat of the boycott.
All this discussion began after a joint statement by the UK, US, and Canada. The proofs of abuses and human rights violations in Xinjiang are overwhelming, which include satellite imagery, China's own documents, and eyewitness testimony, the statement highlighted.
Furthermore, these Western countries cited forced labour as the features of China's repression program, including forced sterilisations and mass detentions.
As a response, Communist Party's Youth League discussed a statement earlier given by H&M, where the Swedish company expressed deep concern on media and civil society organisations' reports on the forced labour accusations and discrimination of the minorities in Xinjiang.
The backlash is not only limited to the social media platform. Chinese celebrities have also started disassociating themselves from the brands and terminated their endorsement deals. Popular actor Wang Yibo has also called off his Nike endorsement deal.