Summary

Vaccination has been a game-changing tool in the battle against the COVID-19 pandemic.
Over 3.6 billion people have been successfully vaccinated across the globe.
Rising concerns about vaccine safety have triggered countless challenges against the process.
As of 26 July 2021, there are over 192.28 million confirmed cases of COVID-19 in the world, while nearly 4.13 million people have lost their lives to the virus. These numbers could have been much higher if experts had not developed vaccines.
COVID-19 vaccines have been a game-changing tool in the fight against the virus. With the combined efforts of different countries and organisations, more than 3.64 billion people have been successfully vaccinated in different parts of the world, as per data from the World Health Organization (WHO).
Image source: © Matthieuclouis | Megapixl.com
Also read: Worried about COVID-19? Here's what you can do to stave off the virus
Though vaccines have proved to be a shot in the arm to lead the battle against the pandemic, it has not been smooth sailing for vaccination drives across the globe. Rising concerns about vaccine safety have triggered countless challenges against the process. Let's have a look at some of the dominant myths surrounding the COVID-19 vaccines.
Fears of infertility due to COVID-19 vaccines
There have been several sensationalised stories around the misconception that these vaccines are impacting fertility in women.
However, various national and international health organisations and governments have denied any such side effects from the approved vaccines.
Moreover, there is currently no evidence that antibodies formed from the COVID-19 vaccination cause any problems with pregnancy, including the development of the placenta.
Does COVID-19 vaccine alter DNA?
As per the US Department of Health and Human Services, no changes are caused to one's DNA due to COVID-19 vaccines.
Image source: © Kostas1gr | Megapixl.com
The department has clearly stated that no component of the approved COVID-19 vaccines interacts with DNA strands. The vaccines based on viral vector or mRNA direct genetic material to our cells that help in building protection against the COVID-19 causing virus.
However, the material never enters the nucleus of the cell, which is where our DNA rests.
Vaccine hesitancy
Even when vaccines are available, it is being noted that several people are not willing to get jabbed.
The hesitancy may have developed due to factors, such as lack of trust in science and development, or just to suit one's convenience, but it is affecting the vaccination campaign.
Also read: UN urges countries to focus on quick COVID-19 vaccination
So, today we have unfolded few vaccine-related facts for you to differentiate between myth and truth.
It's important that people read and follow government-sourced information only. Irrespective of how widespread an information may be, one must not believe if it's from an unverified source.
We have already made a great progress through the vaccine pipeline. However, for more people to say yes to vaccines, there is a need to spread awareness about how unvaccinated population pose a threat for themselves as well as for people around them.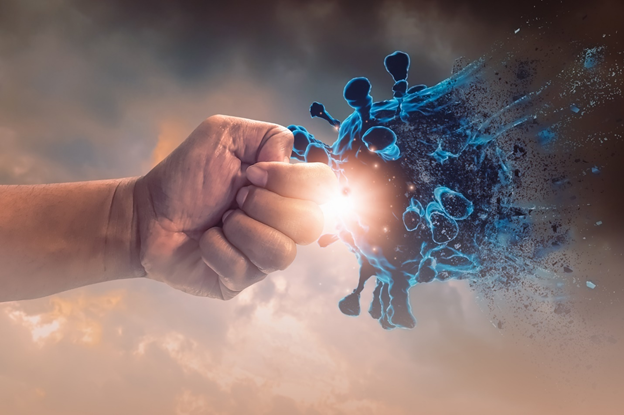 Image source: © Luciferlucifermetal | Megapixl.com
COVID-19 vaccination helps in building better immunity against different variants. It prevents you from getting severely affected by the coronavirus. Studies have also shown that vaccination can lead to lower mortality rate.
Also, to make the vaccination drive successful in defeating this pandemic, we need to continue to wear masks, while following sanitisation and social distancing norms.
To end the pandemic, it is essential to break and finally eliminate the chain of infection. The world must come together to ensure even-handed availability of vaccines to all the countries in order to achieve the common goal.
Also read: COVID-19: Are Intranasal vaccines better than the traditional vaccine shots?