Source: afotostock, Shutterstock
Summary

Unemployment rates was the main outcome of the COVID-19 pandemic.
Airline, hospitality, and retail sectors were the worst hit.
Monetary Policy Committee, however, stated that the labour market had fared better than expected.
The year 2020 has brought about a lot of firsts for the world. The world economy suffered in varying degrees, and no country was left out. The lockdowns across the world meant huge effects on the buying patterns of people. Companies went under as they couldn't sustain, giving several months' salaries without garnering any business or making profits.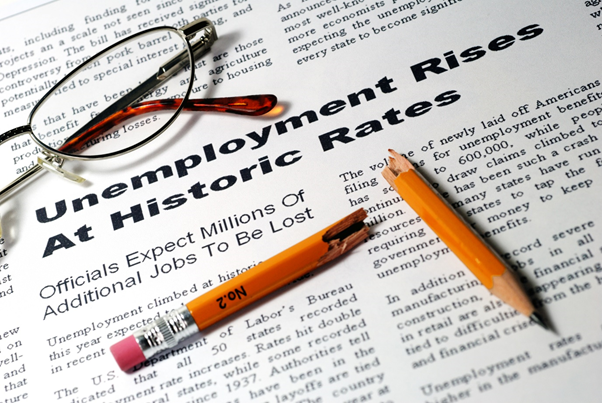 © Emersont | Megapixl.com
The world witnessed the new "Work-from-Home" trend, which is being followed even now for several sectors in order to ensure social distancing. Several companies paid half salaries to their employees because of decline in business. It can be said that industries were collapsing under their own weight and it gave rise to another reaction and a major concern in the year 2020, which wasis unemployment!
People were losing their jobs left right and centre owing to the COVID-19 crisis, some industries were affected more than others.
Monetary Policy Committee's view on unemployment
It was noted by the Monetary Policy Committee that even though there was unemployment, the labour market had fared better than expected. Though the conditions had remained unstable in various sectors. Sectors such as tourism as the prime focus seemed to suffer more than others. The NZ Government offered the Wage Subsidy scheme in order to help companies keep their businesses afloat and employees paid, which helped to a certain extent. It was further revealed that as the labour forces are being directed to different other sectors, the committee hopes to see gradual employment improvement in the coming months.
According to Stats NZ, the quarterly employment rate for December 2020 was 66.8% and the underutilisation rate was 11.9%.
What sectors faced it the worst way?
While the entire world economy has seen its share of troubles due to COVID-19, some sectors have certainly faced the music more than others.
The Airline industry
Probably, as the worst-hit industry because of the lockdown and the border restrictions, the airline sector in New Zealand made several cuts and sacrifices. The national Carrier Air New Zealand laid off as many as 3,500 people in the year 2020. Virgin Australia fired 8,000 of its employees, whereas Qantas placed 20,000 of its employees on mandatory leave due to the same reason.
Hospitality industry
With little to no activity was witnessed in terms of hotel stays and restaurants, several huge hospitality chains had to cut staff either temporarily or permanently. The customer behaviour and patterns have changed in such a manner over the course of one year that it looks surreal. Where people used to look forward to eating out or staying in hotels for their luxury services, they were now avoiding going to any such places at all costs as don't want to risk their health and safety. Such was the plight that led to several cuts and lay-offs in the industry.
Retail sector
Due to the lockdown, the retail sector witnessed a high magnitude of impact in the year 2020. With all non-essential stores being shut until further notice, businesses were not able to survive the financial crunch. Companies such as Kathmandu Holdings (NZX:KMU) had to put their employees' salary on hold for 4 weeks at a stretch. Michael Hill Jewellery had put its employees on leave for a long time because they couldn't pay their salaries.
Image Source: © Flynt | Megapixl.com
Since companies were not able to retain employees without doing business, there were lay-offs in several sectors.
While thousands of people in the country lost their jobs due to COVID-19 and several households were left uncertain about the future, it can be said that the country had fared far better than several other countries across the world. The construction industry as seems to be picking up due to a surge in housing and most other sectors are currently on their road to recovery.
With the global restrictions being gradually lifted, airlines are slowly returning to functioning to pre-COVID capacities, which means people are being hired back. People are also slowly beginning to venture out to eat and buy things from local stores, meaning employment rates are beginning to improve. It remains to be seen how the vaccine administration is going to help in shaping up the future for businesses, employment rates, and the economy in the time to come.