Summary

Private equity firm Apollo will pay US$4.25 billion in cash and preferred interests of $750 million to Verizon.
Verizon will hold a 10 percent stake in the media company, which will be renamed Yahoo.
In 2015, Verizon bought AOL for US$4.4 billion while it paid US$4.8 billion for Yahoo in 2017.
Verizon Communications Inc. (NYSE: VZ) said May 3 it agreed to sell the company's media business including Yahoo and AOL to private equity firm Apollo Global Management, Inc. (NYSE: APO) for US$5 billion.
The New York-based telecommunications company will retain a 10 percent stake in the company, which will be renamed Yahoo after the transaction.
Verizon Media CEO Guru Gowrappan, who has been in that role since 2018, will continue to lead the media business after the sale.
Gowrappan noted that Apollo's sector expertise and strategic insight would help to accelerate the company's long- term success.
Transaction
The sale includes Verizon Media's assets, including its brands and businesses. Apollo will pay US$4.25 billion in cash to Verizon in the deal.
In addition, Verizon will retain a 10 percent stake in the media company and receive preferred interests of $750 million.
The deal is expected to be completed in the second half of 2021, subject to satisfaction of certain closing conditions.
Verizon Media
Verizon Media, which includes AOL and Yahoo brands, provides search properties, news, finance, sports and entertainment offerings, as well as digital advertising, content delivery and video streaming platforms. The unit recorded revenue of US$7.0 billion in 2020.
Verizon paid US$4.4 billion to acquire web portal and online service provider AOL in 2015 while it bought Yahoo's operating business in 2017 for US$4.8 billion. AOL's assets included the Huffington Post, TechCrunch and Engadget.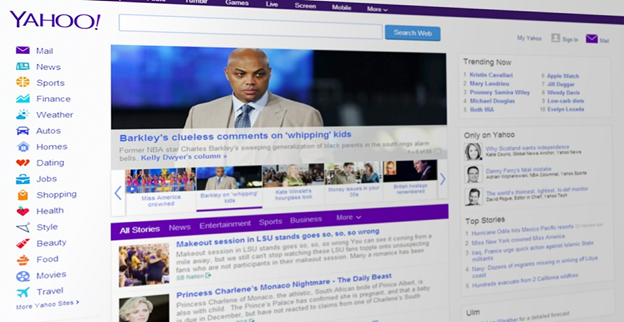 Source: Pixabay
However, Verizon recorded US$4.59 billion goodwill impairment charge on Verizon Media in 2018.
In November 2020, Verizon sold HuffPost to BuzzFeed. The company also sold micro blogging and social networking website Tumblr to Automattic, which owns WordPress.com.
Recently, Verizon reported that its media segment revenue jumped 10.4 percent year over year to US$1.9 billion during the first quarter, driven by 26 percent growth in advertising trends.
Stock Performance
Shares of Verizon were trading at US$58.26 on Monday morning, up 0.81 percent.
Verizon's share price lost over 4 percent last year and is down around 2 percent year to date. It has a 52-week range of US$52.85 and US$61.95.
READ MORE: Will 2021 Be Better Than 2020 For Telecom Stocks?