Source: 63ru78, Shutterstock
Summary

Saudi Aramco will be selling a minority stake in a newly formed Pipeline Rights Unit.
The deal involves 25-year lease-and-lease-back agreement and the company will be getting an upfront payment of around $12.4 billion.
Saudi Aramco in one of the world's largest energy infrastructure deals has raised $12.4 billion by selling a minority stake in a newly formed Pipeline Rights Unit. A group of investors led by EIG Global Energy Partners LLC would be acquiring the 49 per cent stake in the unit.
The deal involves 25-year lease-and-lease-back agreement, which means lease usage rights to 25 years of rate payments for oil transported through Aramco's network of intermediaries.
The deal implies a total equity value of about $25 billion for Aramco Oil Pipelines that reflects ongoing progress in company's strategy of portfolio optimisation, aimed at unlocking value and shareholders returns maximization.
The deal
Saudi Aramco, one of the largest oil companies in the world, has further strengthened its balance sheet with the upfront payment of around $12.4 billion and has reinforced its role as a reagent for attracting substantial foreign investment into the Saudi Kingdom. As per the deal, while the consortium led by EIG has received the usage rights in the company's stabilised crude oil pipelines network, the oil pipeline company in return has received a tariff payable by Aramco flowing through the network. It is also backed by minimum volume commitments and will not impose any restrictions on its actual crude oil production volumes that are dependent on the Kingdom's production decisions.
The Saudi oil giant will continue to hold a majority stake of 51 per cent in the Pipeline Rights Unit and it will also be retaining the full ownership and operational control of its stabilised crude oil pipeline network.
The company has stated that the transaction is expected to close as soon as possible, based on the normal closing conditions, with any required merger control and related permissions.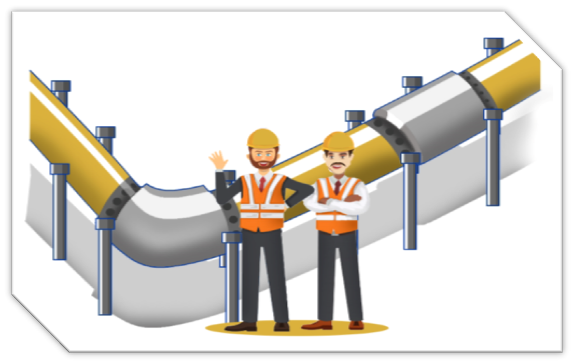 Copyright © 2021 Kalkine Media Pty Ltd.
Also Read: Google Partners with Aramco to Tap Saudi Cloud Market
Significance for Saudi
The deal, which is being termed as the largest energy infrastructure deals, is part of the Kingdom's drive to diversify its economy by opening up for foreign investment. The long-term investment by globally know investors fortified the captivating investment opportunity embodied by the company's globally important pipeline assets, its long-term outlook, and the appeal among the international investors of Saudi Arabia as a desirable investment destination.
Aramco's profits had fallen sharply in 2020, impacted by the Covid-19 related lockdowns around the world that curbed demand for oil. Earnings were down by almost 45 per cent as compared to 2019. Still, the company paid a $75 billion dividend as it made a profit of $49 billion.