Summary

New Zealand's Canterbury witnesses massive floods across the entire region due to heavy rain.
Government allocates funds worth NZ$500,000 for relief work, including assistance given to the farmers to help them recover their farming operations.
Rescue operations underway while MetService continuous to issue a red warning for Tuesday as well.
Kiwis residing in the Canterbury region of the South Island witnessed a complete inundation on Sunday when heavy downpours raised water levels and caused severe floods.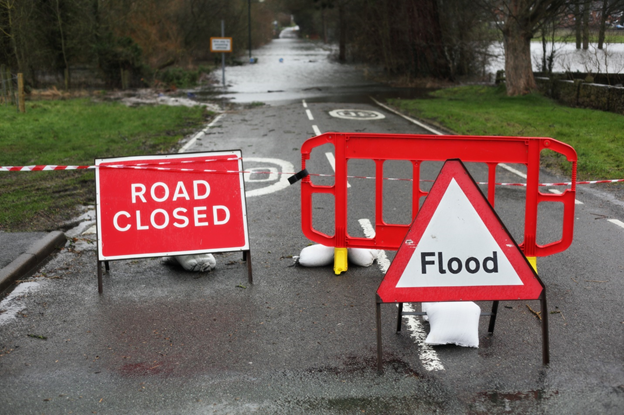 Source: © Flynt | Megapixl.com
Massive downpour hits Canterbury region causing widespread disruptions
As per the report, the 'once-in-a-century' deluge with nearly 400 mm of continuous rains across the Canterbury area resulted in severe flooding, causing considerable damage to the infrastructure, including roads and property, as well as triggering power outage.
With about 300 homes being evacuated in Canterbury, the region was pounded by heavy showers, with the army being called in to assist the evacuation process.
At some places in Christchurch on Monday, rivers overflowed due to uninterrupted rains causing the closure of schools, and a state of emergency was declared across the entire Canterbury region by the local authorities.
People have been cautioned about flooding risks and road closures and have been asked to stay at home.
Do Read; Climate Change Commission delivers final report to New Zealand Government
Government pumps in funds to aid farmers
Prime Minister Jacinda Ardern conducted an aerial survey of the damaged Canterbury region and feared the loss of winter feed of some farmers.
The Government announced funds worth NZ$500,000 for various flood recovery measures like recouping of farming businesses along with technical support and advice.
Did You Read; Would Flood In Canterbury, New Zealand, Hit Agriculture Sector Severely?
Other relief measures
Agriculture Minister Damien O'Connor stated that apart from recovery grants, funds would also be utilised towards enabling the area's Rural Support Trusts to offer additional aid to the affected farmers.
Plans are also on papers to support farmers with elemental living costs by incorporating Rural Assistance Payments and including Enhanced Taskforce Green work programme to help with clean-up and recovery, etc.
Assistance would also be extended to framers with less livestock feed or those whose fodder crops have been washed away by the flood.
A Good Read; NZ government ties up with Leaft Foods to produce greener foods
Red mark still hovering around Canterbury
A red warning has been issued by MetService, which continuous to haunt the residents of Canterbury on Tuesday since rivers remain bloated and floodwaters are taking due time to recede.
To avoid short circuits, residents are advised to unplug the electric supply in case of floodwater entering the home.
Authorities are constantly keeping a tab on the entire situation and will be inspecting the rescue operations and the damage that occurred, thereby making plans for the recovery ahead.