Source: Shutterstock
Summary

Trading of GameStop (NYSE:GME) was halted on Tuesday as the price rose by ~104%.
The Retailer is searching for a new CFO with a technology background to facilitate its pivot to a technology-driven business.
Keith Gill doubles his stake in the GameStop after testifying before the House Financial Services Committee.
The share price of the gaming retailer GameStop Corp (NYSE:GME) was halted at US$91.71 with half an hour left in trading yesterday on the NYSE. The closing price presents ~104% rise in the stock's opening price of US$44.70.
Source: © Brodogg1313 | Megapixl.com
After-hours trading indicates that the stock is headed for prices above US$150 once the NYSE opens for the day's market trading session.
High profile stories have kept the Company in the spotlight recently and reinvigorated interest in the stock and the short squeeze potential.
C-Suite Shake-Up
Jim Bell announced on Tuesday that he would be stepping down as Chief Financial Officer in March. Mr Bell's replacement will likely have a background in technology rather than retail to better match the Company's direction.
The executive team's shake-up is expected to continue as the Company more forcefully pivots to a technology-driven business.
The pivot is being championed by Ryan Cohen, a major investor and recently elected board member. Mr Cohen has been critical of the Company's C-suite team, including Mr Bell, for their lack of vision in transforming the Company away from its traditional retail model.
READ MORE: Major shakeup at GameStop; CFO Jim Bell set to quit
Keith Gill Purchases 50,000 More Shares
Source: © Sedovukr | Megapixl.com
Keith Gill, the financial analyst largely responsible for the unprecedented short squeeze of GameStop stock last month, testified before the House Financial Services Committee last Thursday.
The Committee's hearing attempted to clarify what happened during those events, particularly concerning the halt the trading app RobinHood placed on GameStop and AMC Entertainment Holdings Inc (NYSE:AMC).
During Mr Gill's testimony, who has a large following on Reddit, strongly affirmed his belief in the gaming retailer. The following Day, Mr Gill posted a screenshot on Reddit indicating that he had bought 50,000 more GameStop shares, doubling his stake in the Company.
Billionaires Are Talking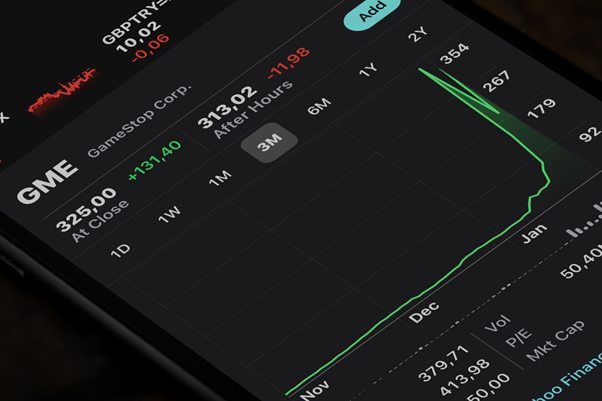 Source: © Yalcinsonat | Megapixl.com
High-profile billionaires have continued to lend support to the short squeeze of GameStop stock. billionaires such as Elon Musk, Mark Cuban, and Chamath Palihapitiya have all publicly expressed their support for retail investors engaged in short squeezing the imprudent hedge funds.
On the other hand, billionaires such as fund manager Bill Gross and Ken Griffin help keep the stock in the news, participating in interviews lamenting the situation or the lack of regulation.
READ MORE: Buying frenzy cools off; is there any steam left in GameStop short squeeze?