Summary

China is seen as a strategic competitor by the US.
US-China relations revolve around competition for global power and technology usage.
Strained relations between the 2 countries could lead to cold war.
Russia, Iran, extremist groups, climate change, pandemics, and migration are just a few of the traditional and unorthodox challenges that the US faces. China, on the other hand, undeniably emerges as the main threat to the US security.
On 28 April, Mr Biden in a speech stated that US is now facing a capable technological competitor, a difficult military confrontation and a harsher political conflict. He proposed a fresh $1.8 billion plan aimed at working on divisive issues and meeting stiff competition posed by China.
DO WATCH: The Economic Corner || What did President Biden's first speech to joint session of Congress holds?
Top US government officials are scrutinizing China's rising diplomatic boldness and military assertiveness. As per these officials, China is much more likely to go on the strike in the first 100 days of the Biden administration.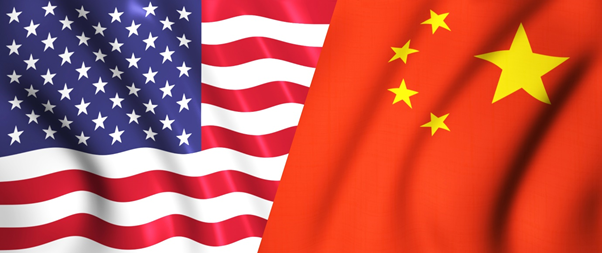 Source: © Martinholverda | Megapixl.com
However, Chinese President Xi Jinping has stated that violations of human rights and democratic failings are internal matters. Furthermore, Chinese officials are prepared to openly criticize the United States' record on racism and democracy.
Wang Yi, the Chinese foreign minister stated that there has been a trend to distinguish China and the United States as examples of liberalism vs. authoritarianism. Using democracy and human rights to practice value-oriented negotiation, interfere with other countries' domestic relations, or incite conflicts would only result in chaos and perhaps catastrophe, as per Wang.
Strained relations can lead to cold war
After the fall of the Soviet Union at the end of the Cold War, the former US has dominated international relations by projecting global influence through transnational networks built over decades of global domination.
ALSO READ: US GDP Grows By 6.4% In First Quarter As Economy Reopens
On the other hand, considering China's impressive economic growth rates even during the COVID-19 pandemic, there are high hopes for the country's continued rise. However, the global influence of China remains to be seen.
GOOD READ: 3 Key Things That Will Shape Markets in the Coming Week
Former US national security adviser Henry Kissinger has cautioned that tensions between Washington and Beijing present as the biggest problem for the world. The strained relations could even lead to a cold war between the 2 countries, as per him.
Kissinger's views come at a time when Biden's administration has pledged to pursue a stiff fight against China. US policy against China should be two-fold: holding firm on US values to claim China's respect, while keeping a constant dialogue and looking for areas of cooperation.