Summary

These days there are many opportunities for investing in foreign stocks
One can do it through ADRs, GDRS
An investor can also buy ETFs or international mutual funds besides foreign direct investment route.
Gone are the days when investors could not think of investing in foreign companies. Today, there are plenty of opportunities for investing outside of one's own country. You can move from geography to geography. n For instance, if the emerging economies are going well, one might want to invest in them. If the tech companies are performing above mark, one may want to invest through the Nasdaq sitting in some other country.
Investors today prefer to diversify their portfolio by spreading their risks. In fact, that's the way to go for investors who are either conservative or aggressive. The only difference is that their exposure to foreign stocks may be anywhere in the range of 5 to 25%.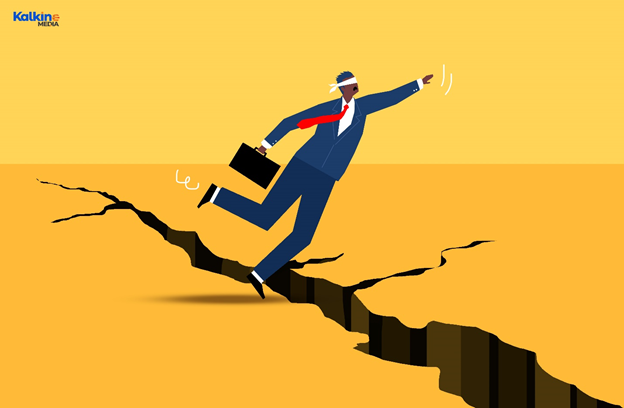 Image Source: Copyright © 2021 Kalkine Media
However, global investing can have its flaws. For instance, emerging markets are considered riskier as political events can suddenly have a major impact on the country's economy. The foreign markets can be less or more regulated creating a problem for the investor. Currency fluctuations is another problem due to the exchange rate. So if you are ready for the risks, there are six ways to invest in the global stocks.
American Depository Receipts (ADRs)
American depository receipts (ADRs) are one way to buy stocks in foreign companies. Foreign companies buy ADRs and use it for capital raising. Many companies do their listing on the New York Stock Exchange (NYSE) through this route.
Global Depository Receipts (GDRs)
A global depository receipt (GDR) is another way of investing in foreign stocks. Through this a depository bank issues shares of foreign companies in international markets particularly in Europe and makes them available for the investors outside the country as well. GDRs are denominated in the U.S. dollars, though many are in Euros or British pound. They are traded in the same way as general stocks. These can be found in most of the big stock exchanges.
Foreign Direct Investing
This can be done in two ways—either open an account with a broker in your home country or open an account in the investing country.
Also Read: Which are the hot shares trending on NZX? Which companies are in the NZX 50?
Some trading platforms give you access to foreign markets as well. One such trading platform of Hong-Kong is Monex Boom. For the retail investor going direct may not be that suitable as there are costa and implications involved. Only very serious or institutional investors should go in for foreign direct investment.
There can also be fraudulent brokers in between who may not be registered with the regulators of the particular market.
Global Mutual Funds
Then there are mutual funds also for investors keen to explore the foreign markets. There are funds that target global equities. The mutual funds are pretty hassle-free for the investors. Mutual funds can come in various forms and combinations: They can be country-specific, they can be region specific, they can be active or passive funds. However, one thing the investors need to know is that they may come with higher costs and fees.
Exchange-Traded Funds (ETFs)
An international exchange-traded fund offers an investor a convenient way to foreign markets. Picking the right ETF can be easier for an investor. Some ETF's can be country-specific and some are focused on the good stocks of several countries.
Major ETF providers are iShares by BlackRock, Vanguard, FlexShares, Charles Schwab, Direxion, Guggenheim Investments, Invesco etc. Again, the investors should be wary of the costs involved, liquidity of the stocks invested in and the trading volumes of the stocks and the tax issues related to the foreign countries.
Do Read: Look at the top 10 ETFs in New Zealand
Also Read: Are these 10 global technology companies poised to grow in FY21?
Multinational Corporations (MNCs)
If an investor is not comfortable with buying foreign stocks directly, or through GDRs, ADRs or mutual funds, or even ETFs then should go in for the multinational companies' stocks.
MNCs are best suited for this purpose. This could mean buying The Coca-Cola Company or Pfizer which could the investor an international exposure.