Summary

For technology companies, numbers don't matter that much.
The cutting-edge technology is what makes investors interested about them.
There are many cloud-based companies poised to do well in FY21.
For technology stocks, numbers aren't everything. There are a number of companies that thrived on their technological breakthroughs and have outperformed many of their competitors at present. They started out from garages with low or no capital deployed and are some of the biggest companies today. These companies offer cutting-edge technologies and are poised for growth in the next few years. Some have projected high gains even in FY2021.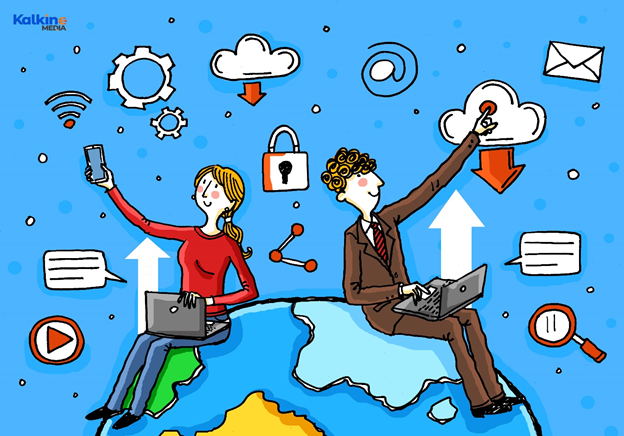 Image Source: Copyright © 2021 Kalkine Media
That is why tech stocks have a huge growth potential and the ability to turn around very quickly, that's why they are considered to be in things by the investors. Even though numbers are attached to these companies like operating profits and EBIT, the investors mostly look at the high potential the cutting-edge technology presents for the future.
Let's look at some of these unique companies that are providing technologies that could shape the future
ACI Worldwide (ACIW)
ACI Worldwide is an online payments company that serves as intermediary between banks, billers and merchants. It is a mobile payment company and its central focus is on improving fraud protection and reducing interchange fees.
Axcelis Technologies
It is a semiconductor service company that produces ion implanters. These ion implanters are fundamental to chip manufacturing. Ion implantation is a high-tech coating process by which the ions of one material are implanted on to others to change the physical and chemical properties of the surface.
Cohu
This is a unique product that serves the semiconductor industry. It inspects equipment for all industries and clients globally. It is not really a cutting-edge technology company, but is a lucrative business idea as manufactures are creating complex chips that need to be inspected for reliability and durability.
Medallia
This is an artificial intelligence company. It's called big data. It analyses data and provides some structure into the unstructured data. It helps organisations to maximise the potential of all its stakeholders — partners, employees and customers.
Microsoft
Microsoft is a huge company with the second-highest market capitalisation after Apple. The Company is expected to garner more than US$166 billion in revenues this fiscal. Microsoft is one company that is still growing, and its revenue is set to expand 16% this year, with a jump in earnings per share by almost 35%.
Also Read: Data Is New Oil. Here is why?
Also Read: Will New Zealand become a technological hub? Which are the big tech companies there?
Palo Alto Networks
It is a cyber security company that provides firewalls and other software for cyber protection. Of late, there have been many cyber attacks. This company has come to the aid of the attacked companies. The software of this company is deployed on the organisation's IT network to protect its assets. These products are offered on a subscription basis.
PAR Technology
This company is a point-of-sale technology provider catering to restaurants. Its top clients are the biggest restaurant chains, including Taco Bell, Arby's etc.
This technology also focuses on cashless transactions, most of which involve debit and credit cards.
PayPal Holdings
PayPal Holdings is a digital payment company and has been working very hard to stay ahead of the competition. The Company was acquired by Ebay for US$1.5 billion 20 years back and is now valued 200 times higher that amount. It wants to stay ahead of all its competitors in cashless transactions and digital payments. It has even tried to integrate cryptocurrencies into its platform.
Salesforce.com
It's a cloud computing company that is focused on enterprise software. It is concerned with customer relationship management. Marketing companies use the data to monitor leads and track progress in sales through this software. Salesforce has been a great success because all the CEOs and CFOs use it to monitor the customer trends for forecasting and figuring out future opportunities. It is the gold standard in many marketing and sales circles and is projected to grow 22% in this fiscal.
ServiceNow
It's the most recent, tailor-made software for post-pandemic workforce. The Company provides streamlining and automating the scattered workflows – across verticals.
The technology is compelling and people across sectors — government, financial services, telecommunications etc. have adopted it. This Company is projected to grow more than 25% in FY21. With its attached software. It is now expected to finish this fiscal at US$7 billion.
Also Read: Take a look at interesting NZX penny stocks from technology sector