Highlights

The South Korea's antitrust agency fined Google for abusing market dominance.
Google has been investigated for allegedly using its market position to block smartphone makers as per Korea Fair Trade Commission.
The regulator has alleged that Google's practice has curbed the innovation in development of new operating systems for smartphones in Korea.
South Korea's antitrust agency has has said that it has fined search engine behemoth Google KRW207.4 billion (US$176.9 million) for alleged abuse of market dominance.
Google's Android operating system holds the lion's share of the smartphone market, which is ahead of Apple's iOS platform. The tech giant's mobile operating system powers over 80% of the global smart phone market.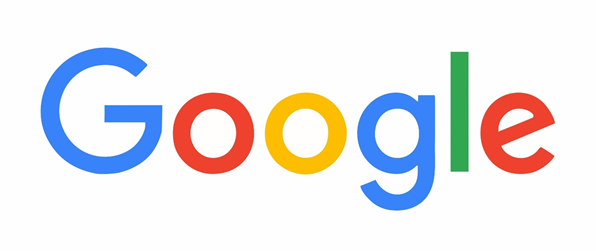 Representative Image Source: © Jirsak | Megapixl.com , image description – Google logo
As per the regulator, Google has allegedly used its market position to block major smartphone makers like Samsung, from using the operating systems developed by the rivals. Korea Fair Trade Commission (KFTC) stated that the tech Giant Google made its compulsory for the smartphone makers to agree to an "anti-fragmentation agreement (AFA)" while signing key contracts with Google over the app store licenses along with early access to the operating system.
RELATED READ - How Google Fear is Looming on Travel Industry and Other Related Players?
In 2013, Samsung launched a smartwatch with customized OS feature but later on shifted to a different OS after Google moved with the AFA violation.
What is AFA?
According to the anti-fragmentation agreement, the device makers are prevented from installing the modified versions of the Android operating systems, which are also known as -Android forks, on their handsets.
The Commission further alleged that Google's practice has restrained the innovation in development of new operating systems for the smartphones in Korea. The KFTC has also asked Google to stop forcing the companies to sign the AFAs by ordering the tech giant to take corrective steps.
RELATED READ - Consumers eager to dive into the tech-rich oceans of Google's new home security products
Although, the fine charged by the Korean antitrust agency is smaller as compared to the tech giant's quarterly figures, but this decision has become its latest setback in South Korea.
Prior to this, in late August, the South Korean parliament approved a bill that will enable the app developers to avoid paying heavy commissions to the big app store operators, that also includes Google. The bill also puts a ban on the major app store operators for forcing the developers for using their payment systems.
Bottomline
Consumer protection has always been an important factor to curb the market control powers of big companies. Hence, the Korean regulators have taken a step forward to address this issue.. Earlier this month, Kakao Corp's group of companies, biggest social media service provider, lost over US$16 billon of its market value after being called "a symbol of greed" by prominent lawmakers.